What Do Bed Bugs Look Like?
Bed bugs are small, flat, and oval-shaped, with a reddish-brown color - very similar to the size and shape of an apple seed. After bed bugs consume a blood meal, they become swollen.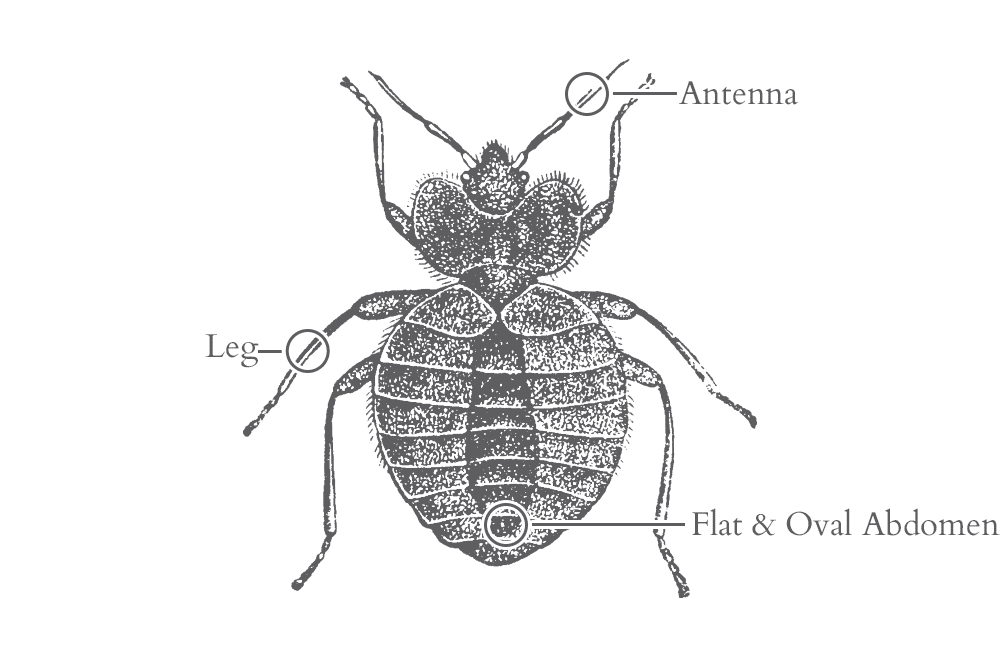 When Are Bed Bugs Most Active?
Bed bugs are most active at night, especially the few hours before dawn, when they're most likely to get access to a warm blood meal while people are asleep in bed. They're attracted to body heat and carbon dioxide. Given the opportunity, they will feed during the day. Their feeding habits will be influenced by the environment they're infesting. If you have bed bugs and work nights, for example, they will come out to feed during the day when you're asleep.
Why Do I Have A Bed Bug Problem?
People often mistakenly believe that bed bugs result from a dirty home or staying at a filthy hotel, but this is not true. For example, you can get bed bugs from almost any public location; five-star hotels, gyms, retail stores, libraries, offices, and public transportation. They are tiny and expert hiders so that they will grab a ride on your luggage, clothing, or personal belongings. Once in your Jacksonville home, they reproduce and are difficult to control without a pest control specialist.
Are Bed Bugs Dangerous?
Bed bugs are not considered dangerous, and they affect everyone differently. Some people who experience bed bug bites show no physical signs of the bite, while others have small red bite marks similar to a mosquito bite.
Though not dangerous to health, bed bug infestations can result in significant stress for the property owner and loss of belongings.