Buying, Selling, Or Refinancing In Jacksonville? Contact Lindsey!
Many mortgage lenders in Florida require a Wood-Destroying Organisms (WDO) Inspection before you can buy or refinance a property. WDO Inspections are a good idea even if it isn't a requirement to close or you plan to buy with cash, as you will know whether or not the property may require pest control solutions or is experiencing structural damage from the most common wood-destroying organisms. WDO inspections are not the same as the structural inspection needed for real estate transactions. While some structural inspections may include a description of potential wood-destroying organisms at the property, only a licensed pest control company can complete this type of inspection. Lindsey Pest Services is proud to offer a military discount to our veterans for your WDO inspections and refinances.
What Is A WDO Inspection?
When you make a real estate transaction, a WDO inspection is a visual inspection of the property to identify possible damage from wood-destroying organisms so buyers can make an educated decision about buying the property. You do not need to be present during the inspection, but it's great if you can participate so our inspectors can explain their findings and answer any questions you may have.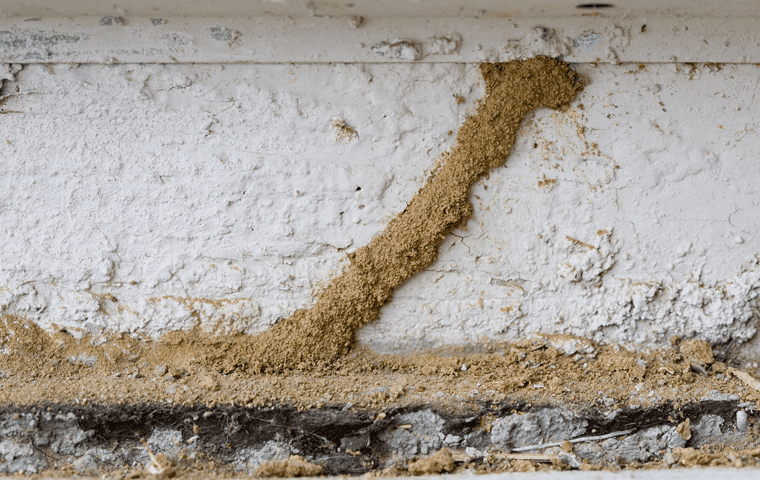 Our licensed pest control inspectors will perform a visual inspection to search for the following wood-destroying organisms:
Powder post beetles
Old house borers
Wood-destroying fungi, including brown cubical rot and water-conducting fungi
Upon completion of the inspection, Lindsey Pest Services will provide a documented report of our findings to the necessary parties on the day of the inspection. It's important to understand that the inspection is only a report of visual findings of accessible areas - any areas that are enclosed or inaccessible; concealed by floor coverings, wall-coverings, furniture, and/or insulation; or areas of the structure which would require removing or defacing the structure to inspect, are not reviewed during this process.
If wood-destroying problems are discovered during this inspection, they must be treated to complete the real estate transaction. You always have a choice for which pest control company you would like to hire to complete necessary pest control services, even if you've worked with us for the inspection. We'd be honored to help you with your ongoing pest control needs if it is found the property has wood-destroying organisms.
WDO Inspection Pricing
Pricing is all-inclusive of the inspection process and reporting:
$225 WDO Inspection and Report