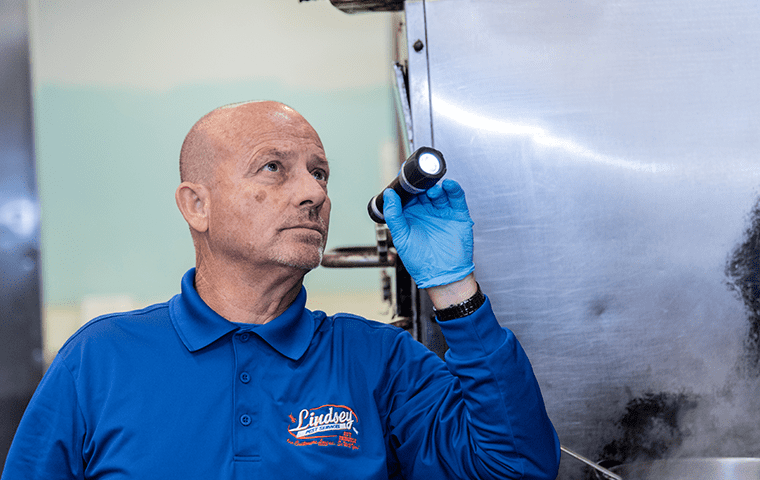 Integrated Pest Management Solutions
Our commercial pest control relies on integrated pest management (IPM) solutions. IPM is a pest control strategy focused on using the least amount of materials to achieve the best, most longest-lasting results. Our pest control methodologies are incredibly successful for a variety of businesses, including the following:

Office Buildings

Strip Malls

Medical Buildings / Nursing Homes

Private Schools

Churches
Adult Day Care

Warehouses

Restaurants

Group Homes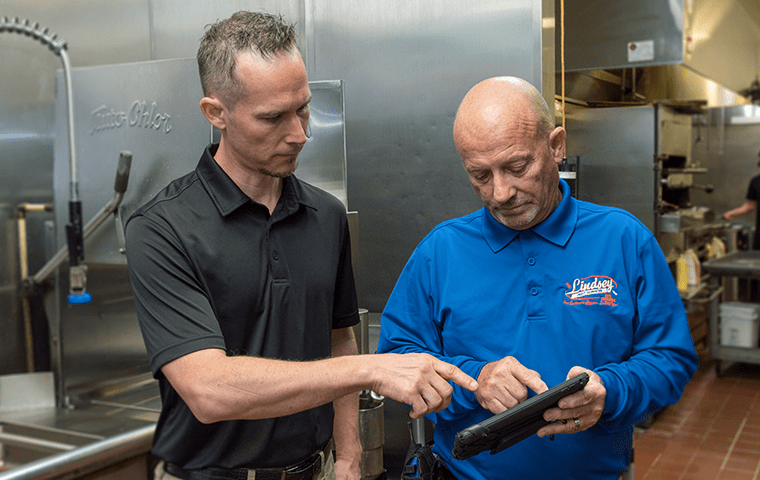 The Lindsey Approach To Commercial Pest Control
When you call our team to protect your business, employees, customers, students, or products from pests, we work alongside your company to customize a pest control program that exactly meets your needs. We don't rely on short-term fixes; instead, we focus on an elimination strategy that will provide long-lasting protection while protecting the environment by following the strict guidelines and standards set by the National Pest Management Association (NPMA).
Most of our commercial pest control solutions are provided monthly; however, if you are experiencing a problematic infestation or require treatment more frequently, we can customize the frequency of our visits to your facility.
Step One: Free Inspection And Report
Our expert pest control technicians will visit your place of business to complete a thorough inspection. We'll check critical areas, such as kitchens or dumpsters, and place monitors that allow us to see activity and be proactive. Our technicians will provide you with a verbal report of the inspection findings and coming soon: a written inspection report sent via email. You can use this documentation to meet compliance for industries requiring pest control solutions.
Step Two: Develop Treatment Plan
We do not use cookie-cutter programs when it comes to keeping businesses free from pests! A restaurant will have different pest control needs than a church; a warehouse different than a group home. Our team will expertly set up a pest control solution tailored to your unique environment based on our inspection.
Step Three: Apply Chosen Pest Control Solution
Once your plan has been created, we'll return regularly to maintain a pest-free facility. We'll place bait in critical areas discovered during the inspection and take the appropriate steps to eliminate your existing pest infestations and prevent future problems. If needed, we'll take even further steps to ensure your environment is pest-free, like providing exterior rodent monitoring solutions or using BioClean/BioFoam and teaching you how to use it.
Call Lindsey Pest Services so you can focus on running your business and leave the unwanted pests to us!