Complete Protection For Apartments, Multi-Unit Housing, Vacation Rentals, & Other Commercial Properties
Pest problems are never a good thing, but they can be costly in more ways than one in commercial properties. In offices and commercial buildings, pest problems mean bad reviews, negative publicity, and lost sales. In multi-unit housing situations, the proximity of living spaces can often mean that once pests like bed bugs and cockroaches make their way into one unit, they will find their way into more if left untreated.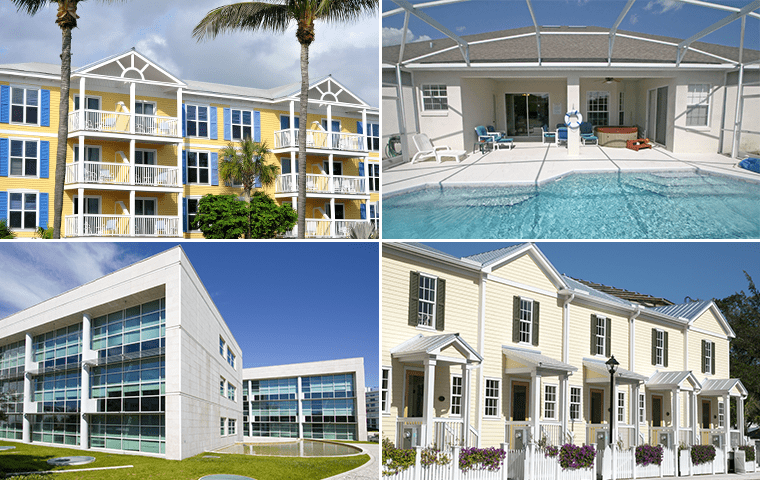 Minor pest problems can quickly become big headaches without the proper protection in place. At Lindsey Pest Services, our proven commercial pest control and exclusion practices are second to none, and our tried-and-tested process ensures you're never in the dark about the status of your property.
Our Process
After receiving a call from the property manager and speaking to a service representative, we'll find out the unique needs and specifications of the property to determine the best course of action for long-term pest protection.
One of our representatives can contact each tenant directly to schedule service.
After service completion, Lindsey Pest Services will report back directly to the property manager to confirm the success of the treatment and inform them about any other non-pest control-related maintenance issues found in and around the units.
Why Property Managers Love Lindsey
We understand that no two buildings are the same, which is why we approach every commercial pest control project we undertake with a comprehensive, customizable approach to meet your unique needs. The team at Lindsey is committed to making the pest control process as painless and streamlined as possible for the clients we serve, providing a headache-free solution for property managers so that they can stay focused on the people they represent.
What You Can Expect With Lindsey Pest Services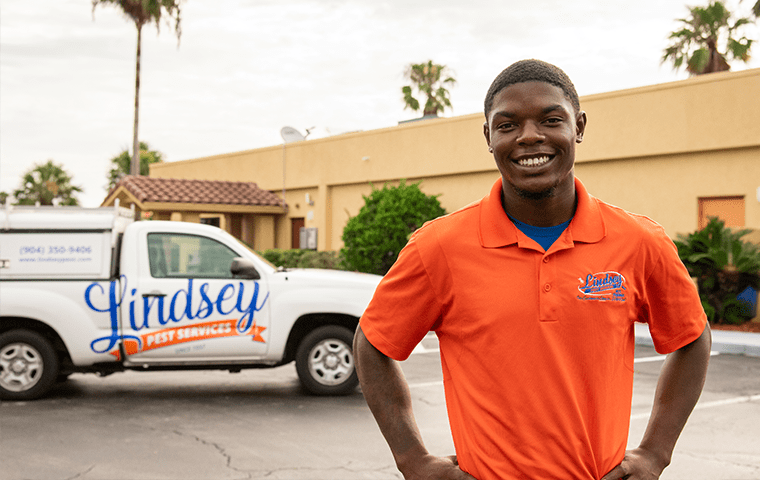 Comprehensive Service: No matter the size or scope, we'll create the perfect solution to match your property's unique needs.
Timely Service: Our technicians show up on time and complete treatments according to schedule.
Environmentally-Sound, Pet-Friendly Treatments: For multi-unit housing situations, we take care of ALL the tenants you represent.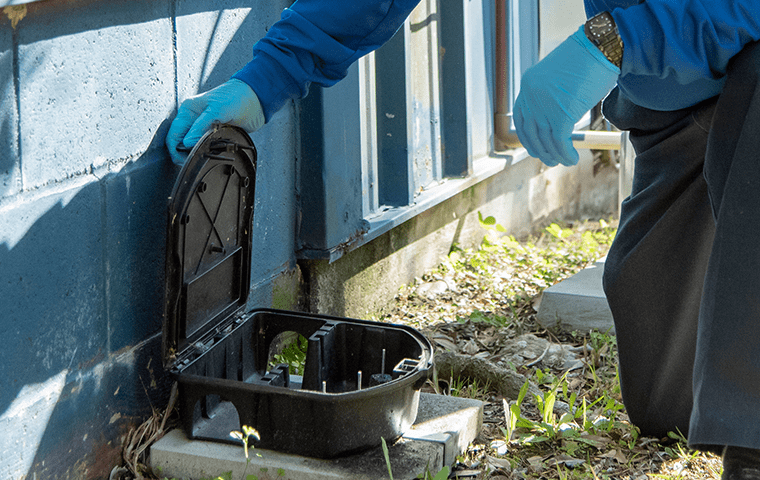 Extensive Perimeter Treatments: Follow-up treatments create a protective barrier around your property to stop future pest infestations.
Easy Billing Options: With multiple billing options, we make the payment process as simple as possible so you can stay focused on your property.
In-Depth Reporting And Documentation: Know precisely how we treat your property and learn about every problem we find, pest-related or not.
Lindsey Pest Offers Many Services For Managed Properties
Pest Control
Cockroach Control
Rodent Control & Exclusion
Termite Control
Flea Control
Bed Bug Control
WDO Inspections
Termite Pre-Treatments
If you're a property manager looking for the best protection in the industry, give us a call to schedule a free consultation and find out all Lindsey Pest Services can do for you.