Our Bed Bug Solutions
Lindsey Pest understands the discomfort these tiny bugs cause for Florida residents and business owners, and we have the solutions you need to get rid of bed bugs once and for all! If you suspect you have a bed bug infestation, give us a call to schedule a free estimate of bed bug removal (sorry, we can't do bed bug estimates over the phone). We're experienced in the elimination of bed bugs. Still, because of their ability to reproduce quickly and long lifespans, we will need your full support to get rid of them completely. Before treatment, homeowners and businesses will need to prepare the property with instructions provided by the technicians to ensure a successful treatment.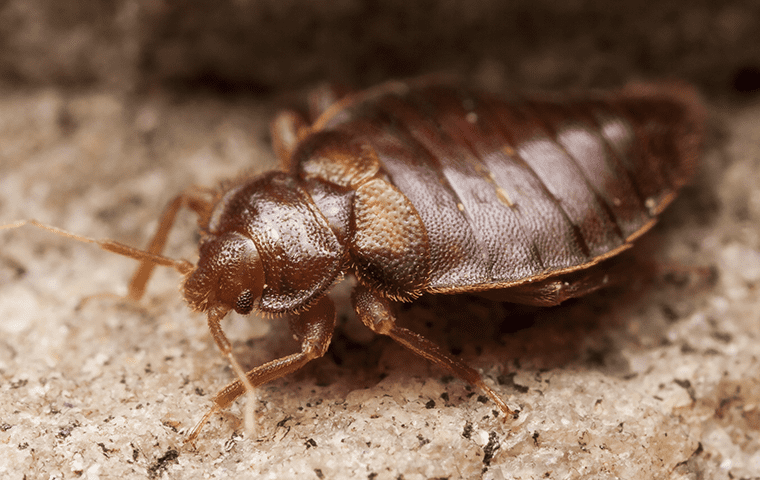 Steam
To eliminate bed bugs from hiding spots, we use steamers that deliver scorching temperatures of steam to hiding spots in cracks and crevices of furniture and fabric. It is effective in eliminating bed bugs up to 3/4″ into fabric surfaces.
Chemical
Licensed technicians can control bed bugs with chemical treatments. The chemical application is limited to the cracks and crevices where bed bugs hide. Lindsey Pest technicians use their knowledge of bed bug behavior to chemically treat the areas inside walls, behind baseboards, and at the flooring edges.
Portable Heat Chamber
Experienced Lindsey Pest technicians will put your infested furniture into a heat chamber we construct at your property. Temperatures in the heat chamber will reach lethal temperatures for bed bugs, between 117 and 122 degrees Fahrenheit. We'll even take the beds apart and vacuum everything thoroughly.
Our Bed Bug Treatment Follow Up Process
To ensure bed bugs are completely eradicated from your home or business, we'll dispatch one of our highly trained pest control technicians to your location two weeks after our first visit. While there, the technician will assess the situation and treat it again if necessary. We will continue to follow up and apply treatments every two weeks until your home or business is bed bug-free.


We're So Confident We Can Solve Your Bed Bug Problem, We'll Guarantee It For One Year
Best of all, you can have 100% confidence in Lindsey Pest Services' bed bug control solutions as we offer a bed bug guarantee: Provided we have the full cooperation of all parties, we guarantee your home will remain bed bug-free for at least one year after treatment, and we'll continue to re-inspect your home every 45 days and apply treatments as necessary to make sure of it.