Jacksonville's Go-To Pest Elimination & Protection Experts Give Back
At Lindsey Pest Services we work each day to protect you, your homes, your family and your friends from unwanted pests. That wasn't enough, so weve partnered with some amazing non-profits to assure that our community is safe in every way. Take a moment to explore the organizations we stand behind, and with us, help our community become stronger each and every day.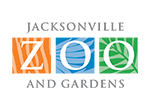 Jacksonville Zoo and Gardens is a vibrant and diverse destination that offers a rich and immersive experience for visitors of all ages. Spanning across 120 acres, it is home to 2000 animals, and 350 species from around the world, as well as beautifully curated gardens that showcase the region's natural beauty.
One of the standout features is its focus on conservation and education. Through its exhibits, programs, and initiatives, Jacksonville Zoo and Gardens aims to raise awareness about the importance of protecting endangered species and their natural habitats. Visitors can engage in educational experiences, guided tours, and interactive encounters that promote a deeper understanding and appreciation for the animal kingdom.
It is a captivating destination that combines the excitement of wildlife encounters with a commitment to conservation, education, and animal welfare. With its diverse collection of animals, beautifully curated gardens, and immersive experiences, it provides an enriching and enjoyable experience for visitors while fostering a deeper connection to the natural world.
We are a proud supporter and the Official Pest Management Provider of Jacksonville Zoo and Gardens.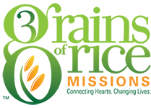 Three Grains of Rice Mission is dedicated to providing support, both locally and internationally, to individuals and organizations in need of wellness assistance. Their initiatives encompass a range of areas, including aiding people experiencing homelessness in Northeast Florida. They strive to expand available resources for the homeless population in these areas, and in St. Augustine, they are actively involved in constructing permanent housing to address the issue of homelessness. Through their multifaceted approach to wellness support, Three Grains of Rice Mission demonstrates a commitment to making a difference locally and globally, touching the lives of individuals experiencing homelessness, empowering disadvantaged women, responding to disasters, and providing humanitarian aid to vulnerable populations abroad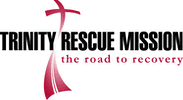 The Trinity Rescue Mission serves the homeless community in Jacksonville, Florida, assisting individuals experiencing homelessness and providing them with the resources needed to regain stability and independence. With a mission centered on offering hope, healing, and transformation they are a valuable resource in the community. They continue to serve, offering a pathway to a brighter future for individuals experiencing homelessness in Jacksonville, Florida.