Pest Control Services For Pre & Post-Construction
Protection
Building construction services through Lindsey Pest Services combines the power of Altriset liquid pre-treatment with the Sentricon® Termite Defense System for the safest, most effective, and longest-lasting defense against termites in the industry.
Documentation
We'll work directly with your closing specialists to ensure every component of pre-treatment is thoroughly documented and available for all of our builders and their customers.
Peace Of Mind
With Lindsey Pest Services, you'll never be in the dark about the status of your property. We take out all the headaches so you can focus on providing the best experience for your client.
Why Builders Love Lindsey Pest Services
At Lindsey Pest Services, our pre-treatments are designed to give better, longer-lasting protection than anyone else in the industry. Built from the ground up, our system ensures nothing but the best defense against termite damage, so closing is as seamless a process as possible.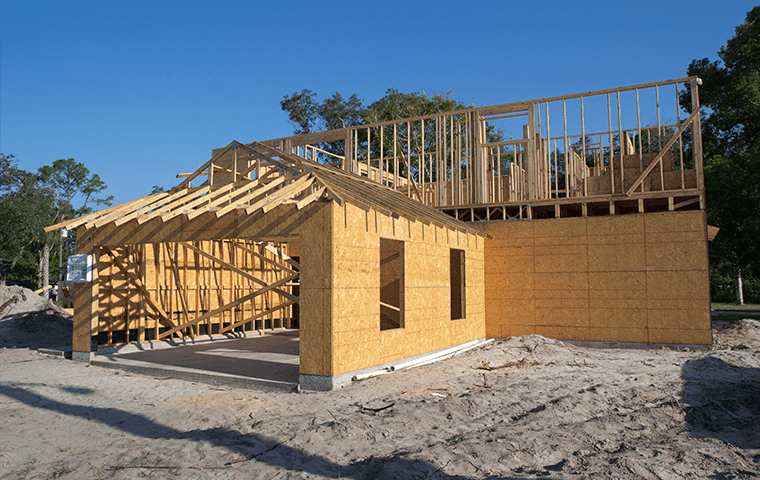 Combining Altriset & Sentricon® For Unparalleled Termite Protection
One of our certified technicians will perform a liquid termite pre-treatment during the construction phase using Altriset termiticide to soil, slab, and wood, forming a defensive shield around the property. Once construction is finished, our technician will come back out and install the Sentricon® Termite Colony Elimination System around the structure's perimeter for added protection.

Why We Use Altriset®
Altriset termiticide uses a non-repellent formula that stops termites in their tracks by paralyzing their mouthparts shortly after contact with treated soil, putting an end to termite damage overnight. Delayed toxicity means that Altriset allows termites to walk, groom, and aggregate for hours after contact, allowing the treatment to spread far and wide within the colony.
Within a week, termites exposed to Altriset experience a 100% mortality rate, meaning that pre-construction damage is a thing of the past.

Why We Use Sentricon®
The Sentricon® System is a green solution that saves builders thousands of dollars per job. Only one appointment is necessary after construction is complete, with installation taking less than one hour for most homes. Best of all, sub-contractors and other workers can be on-site during installation, so work never has to stop.
Once installed, bait stations are filled with Recruit HD bait, killing termite colonies from the inside out. Homes and commercial properties have never been safer.
The result is a complete protective barrier around the property leading up to and following project completion, ensuring termite damage is never a concern for you or your prospective clients.
Our Guarantee
Pre-treatment services through Lindsey Pest Services include a Termite Damage Repair Guarantee for up to $250,000 for new subterranean termite damage. As long as there is an active contract, this guarantee can be renewed or transferred should the homeowner, or property owner sell.
Plumbing Cut-Outs
Plumbing cut-outs are another common issue for builders operating in commercial environments in which the team at Lindsey has years of experience. If your company needs a termite pre-treatment for plumbing cut-outs, don't hesitate to give us a call.