Why Termites Are A Year-Round Problem In Jacksonville Homes
The most destructive wood-destroying insect in the United States is the termite. But all termites are not created equal. While drywood termites can do quite a number on the homes they invade, they're not quite as secretive and destructive as subterranean termites as the droppings they often leave behind on window ledges alert homeowners to their presence. But subterranean termites can feed on a home for years without being detected, even under the watchful eye of the most scrutinous homeowner. These termites were found to be feeding on the most secure house in the United States, the White House! That's right; they were able to feed long enough to develop a mature nest and release termite swarmers within throwing distance of the Oval Office. So don't expect to see these sneaky insects when they come to feed on your Jacksonville home.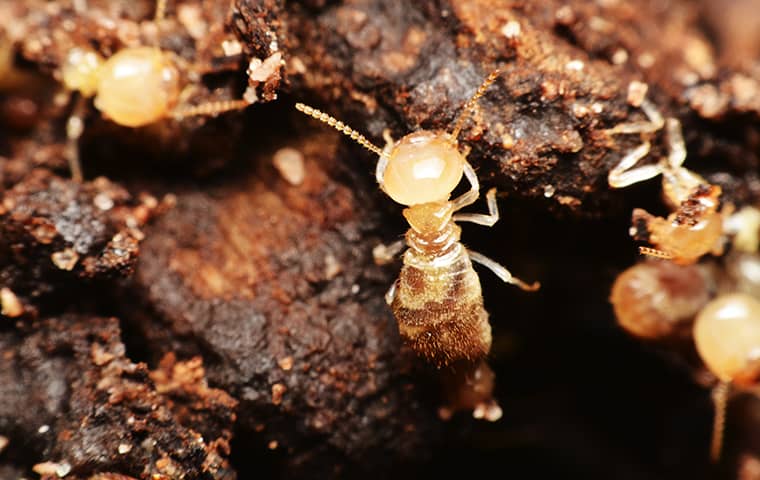 In Jacksonville, we don't just have subterranean termites. We have the worst subterranean termites! They're called Formosan subterranean termites; these termites are much more ravenous than their cousin species. Now you may be wondering, why do we have Formosan termites in our area? Well, the reason we have these destructive termites in Jacksonville is linked to why termites are a year-round problem.
There are two things subterranean termites require: warmth and moisture. Both of these can be found in abundance in Jacksonville. The climate is warm enough for termites to remain active all year long, and the moisture we receive from storm fronts inspires termite population growth. That is why no home in Jacksonville should ever be without termite protection!
What To Do About Subterranean Termites
The type of treatment used to control termites depends on the kind of termite you want to keep away from your home and whether you are in the process of building your home or have a home that has already completed the construction process.
For new constructions, we suggest Bora-Care, a powerful treatment that protects the lumber in a home from termite infestation for many years. It is an excellent start for lifelong termite damage prevention. We also suggest a liquid pre-treatment of the soil with Altriset® to create a barrier to stop subterranean termites in their tracks.
When dealing with drywood termites, we suggest fumigation. Fumigation can get into the pores of your home's structural wood and eliminate every single drywood termite hiding within your home. It can also be used for the treatment of furniture and other objects drywood termites can infest.
When dealing with subterranean termites, the Sentricon® System with Always Active™ is our weapon of choice due to its easy maintenance and effectiveness at eliminating termite threats. Sentricon® with Always Active™ is very effective in protecting homes and buildings after the construction process is complete.
Easy
One of the most challenging jobs a pest control professional has is detecting the presence of subterranean termites. This process requires many steps and a detailed inspection and is sometimes made extremely difficult due to the home's structure. Our technician will sometimes need to get into a crawl space and trench the ground or use a mirror to inspect every concrete pier to ensure that no termite workers are actively feeding on the structure. The more complicated the home is to inspect, the greater chance that human error can become a factor. While we employ highly-trained and experienced termite control professionals capable of detecting termites in these kinds of situations, it brings real peace when the Sentricon® with Always Active™ is employed. The checking of bait stations makes termite monitoring a breeze! The bait used in the Sentricon® System is scientifically proven to be more attractive to termites than wood. That is saying something since wood is the termite's primary source of sustenance. And the longer the system is in place, the more interesting the bait becomes. So, unlike liquid treatments, Sentricon® gets better with age!
Effective
The reason the words "always active" appear in the Sentricon® with Always Active™ name is because this termite bait system is just that - always active! That means that this system doesn't need to wait for a termite control technician to detect the presence of termites and replace the bait with another bait that has the active ingredient to work. Sentricon® with Always Active™ bait has enough active ingredients to eliminate most termite colonies without the intervention of a technician. Why is this important? Because termites can damage a home in the time, it takes other bait systems to become active. However, unlike other bait systems, Sentricon® with Always Active™ begins working immediately to arrest the problem and protect your property from a termite infestation!

If you'd like to learn more about termite threats and our termite control options or would like to schedule an appointment with us at Lindsey Pest Services for your Jacksonville home, give us a call today!