Northeast Florida Pest Experts Serving Atlantic Beach
With miles of relaxing beaches and plenty of golf courses, parks, and shopping, you can't go wrong living and working in Atlantic Beach. Unfortunately for home and business owners, Atlantic Beach also attract insects and rodents. To ensure that your Atlantic Beach property is kept free from the many insects and other pests that also call Northeast Florida home, partner with the pest experts found at Lindsey Pest Services. Through dedication, professionalism, training, and effective pest control methods that are environmentally friendly, your residential or commercial property will be free of pests, and you will be a happy and satisfied customer. Call us at Lindsey Pest Control today to schedule a free inspection for your Atlantic Beach property!
Home Pest Control Services In Atlantic Beach, FL
If unwanted house guests like ants, spiders, or roaches have infested your home, contact Lindsey Pest Services for help. Locally owned and operated, we provide effective home pest control solutions in Atlantic Beach, Florida. With three levels to choose from, you decide what plan suits your needs and your budget. While all three plans include quarterly treatments, protection from over 30+ common household pests, and the Lindsey Pest guarantee, our Better and Best options both protect against termites using the eco-friendly and highly effective Sentricon® System.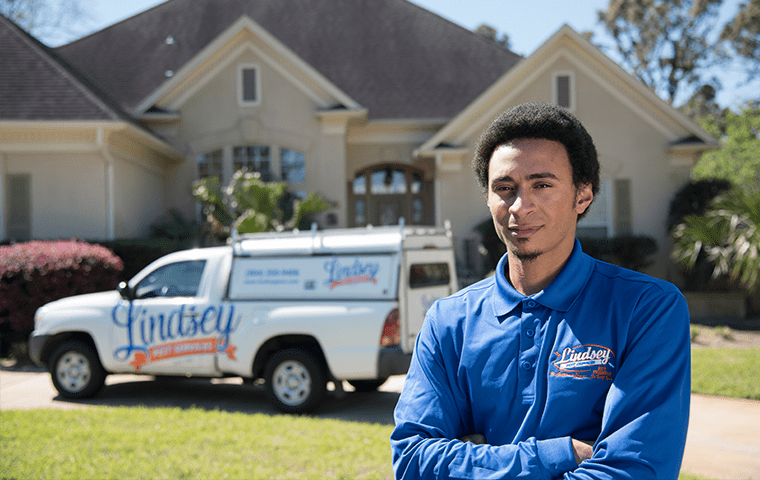 For more details about what each plan includes, please visit our home pest control page or give us a call at (904) 552-2346.
Ant Prevention Tips For Atlantic Beach, FL Residents
Ants are a common household pest and are very good at finding homes and properties that offer them easy access to food, water, and shelter sources. By eliminating their access to those basic needs, you will make your property unattractive to ants, and they will choose somewhere else to live, breed, and forage for food in. The following tips can help to prevent ants from wanting to choose your Atlantic Beach property to invade.
Trim back overgrown vegetation from the outside of your home. Ants will use the branches of trees, bushes, and other plants to gain easy access to the exterior of your home.
Leave a stone or rock barrier between your home's foundation and any mulch or grass.
Reduce water sources by making sure that gutters are working to direct water away from the outside of your home and fix leaky pipes, fixtures, and faucets both inside and outside of your home.
Make sure that outdoor trash cans have tight fitting lids on them, and that they are stored up off of the ground and a distance away from the exterior of your home.
Place vegetable gardens and compost piles away from your home. Quickly pick up fruits and/or vegetables that have fallen to the ground.
To help keep ants from gaining access to your home, inspect its exterior, sealing any cracks found in the foundation or exterior walls. Fill in gaps found around pipes and other utilities entering your home, and make sure that window and door screens are completely intact.
Regularly vacuum and mop the floors in your home, wipe down kitchen counters and tables, and store food inside of the refrigerator or in sealed air-tight containers.
If despite your best efforts, you're still seeing ants and/or other pests, contact Lindsey Pest Services. For effective ant control in Atlantic Beach, we are the right choice!
Commercial Pest Control In Atlantic Beach, FL
At Lindsey Pest Services, we understand how important it is to your Atlantic Beach business to keep pests outside and away from your products, customers, and employees. To accomplish this, our professionals offer comprehensive commercial pest control in Atlantic Beach that includes long-term solutions against pests and the problems that they can inflict.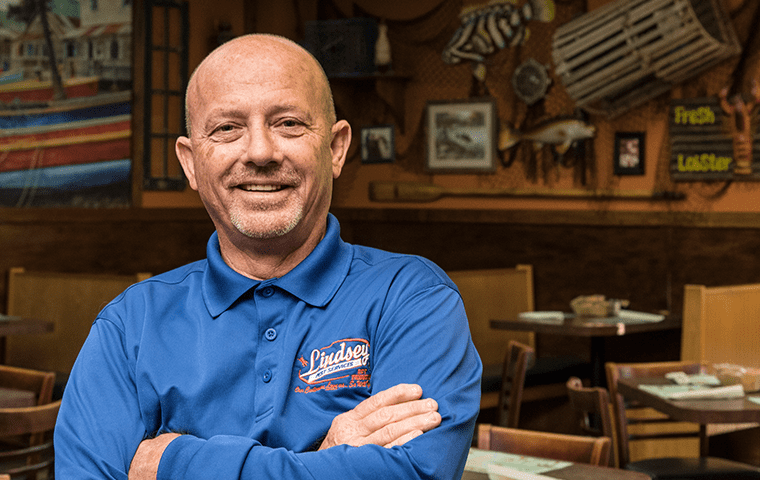 Our commercial pest control services are highly effective and include:
A focus on prevention.
The use of chemical alternatives and practical pest solutions wherever possible.
Effective pest control solutions that eliminate and control a wide variety of common commercial pests.
Access to highly trained and experienced local pest professionals.
To learn more about our commercial pest control solutions or to schedule an inspection, get in touch with us today at Lindsey Pest Services.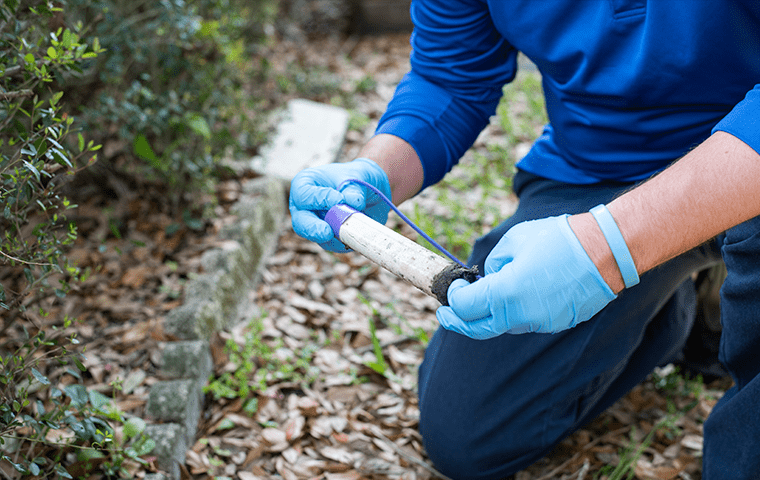 Termite Control In Atlantic Beach, FL
In Florida, termites are serious problem. Our warm, humid weather provides the perfect conditions for these wood destroying insects. Really, if you haven't already had a termite infestation, we'd be surprised. If you had, well you're in good company!
At Lindsey Pest Services, we hate termites. More importantly, we hate termite damage and the stress these pests cause Florida homeowners and businesses. We understand termites and understand how to effectively rid them from any Atlantic Beach property.
From liquid termite treatments to termite baiting and monitoring using the Sentricon® System, we deliver results! Learn more about our Atlantic Beach termite control options or give us a call to discuss.