Why Do I Have Bed Bugs In My Jacksonville Home?
December 20, 2022
Bed bugs (Cimex lectularius) are a common pest that infests homes in all 50 U.S. states. These insects typically emerge after dark, crawl onto sleeping humans, and use their "beak-like" proboscis to pierce the skin and consume a blood meal. As primarily nocturnal creatures, bed bugs are rarely visible during the day and remain hidden in piles of clothing, carpet, behind or beneath furniture, or in dark crevices.

How do you treat bed bugs? Bed bug infestations worsen quickly, and these pests are known for their resistance to general pest control products. Seeking assistance from a licensed professional is strongly encouraged. A professional Jacksonville pest control company knows how to exterminate bed bugs and the best preventative measures.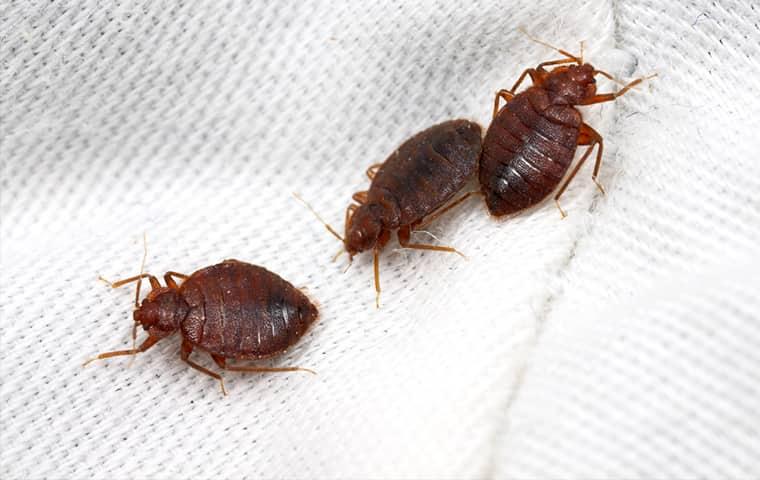 How Can I Be Sure It's Bed Bugs In My Home?
People commonly misidentify bed bugs as types of beetles and other pests; therefore, understanding the basic characteristics of their appearance and the signs of their presence is critical.

What do bed bugs look like in your home? Bed bugs are small, oval-shaped pests with six legs and two antennae and appear in shades of red or brown. After bed bugs consume a blood meal, they become engorged or swollen. They often appear similar to an apple seed when viewed with the naked eye. Bed bugs generate small whitish eggs that will cling to mattresses, box springs, and other bedding materials, and broken egg shells are often visible.
Are Bed Bug Bites Dangerous?
Unlike mosquitoes, ticks, and some other blood-consuming pests, bed bugs are not known for spreading diseases. How to get rid of bed bugs in clothes? Promptly wash clothing and machine dry using a heated setting.
Why Do I Have Bed Bugs In My House?
Many people remain unaware of what causes bed bugs and the best practices for preventing these pests from entering your home and developing an infestation. Some tips for prevention include:
Upon entering a hotel room, promptly inspect the bed and surrounding areas for any indications of bed bug activity.

Avoid placing purses, bags, or suitcases on the bed or upholstered furniture in hotels.

Place laundry in sealable plastic bags.

Inspect your belongings before reentering your home when traveling.
People should remember to share their knowledge regarding bed bug prevention and the signs that might suggest bed bug activity with others in their homes.
What's The Fastest Way To Get Rid Of Bed Bugs?
The team of specialists with Lindsey Pest Services has a host of different treatment options at their disposal for ousting bed bug infestations.
In some instances, we will use high-intensity steam that ensures treatment for bed bugs burrowed within upholstered furniture and other fabric-type materials. The steam will reach approximately ¾ of an inch beneath cloth or fabric surfaces.

Many infestations are most appropriate for deploying a chemical treatment option that eliminates bed bugs. This application is effective against bed bugs that remain hidden inside walls, behind baseboards or moldings, and wedged into voids and crevices. Another innovative bed bug solution involves forming a heat chamber that reaches temperatures exceeding 116 degrees, which is an excellent option for infested beds and furniture.

Regardless of the treatment methods, our team always diligently follows up roughly two weeks after the application. This post-service inspection ensures that we completely eliminated the problem and that our customers remain satisfied with the outcome.

In addition to bed bug removal, our experts maintain the tools and equipment needed for safely assisting residential and commercial clients in this region with many other pest-related concerns. After performing a detailed interior and exterior assessment of the premises, our technician will explain the most logical course of treatment and answer any questions that might arise. Contact our office today regarding an onsite inspection.
< Previous
Next >