4 Things To Look For In A Pest Control Company In Florida
May 24, 2017
The summer breeze sifts through the open windows in your home as you relax on the sofa with a lemonade in hand. The birds are chirping, the air is fresh, and you can't imagine a better way to spend your afternoon. You stand up and take your empty glass of lemonade to the sink. That's when it happens – an ant. One little ant feasting on the remains of the peanut butter cookie you were nibbling on earlier. You lift the plate – and there's another! Suddenly, everywhere you look seems to hold a new member of the colony. You're tempted to give into the notion that your home is being over-run by ants and run away in terror, but instead, you walk to your computer and start doing research on pest control companies in Jacksonville, Florida. Here's what you discover: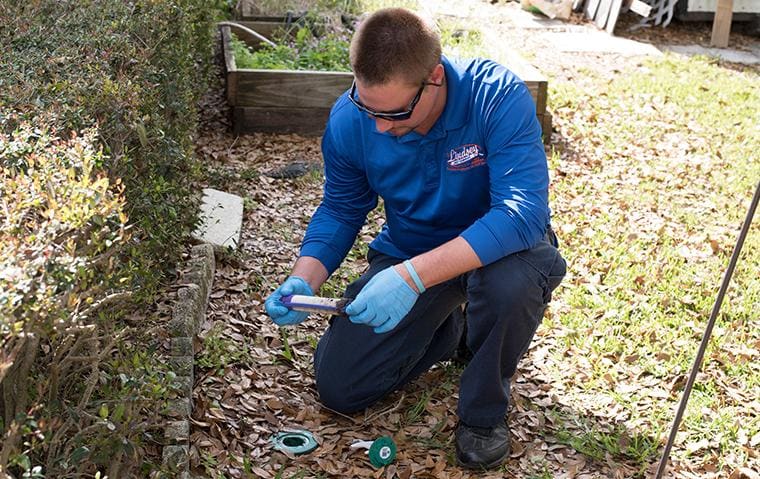 The Best Pest Control Companies in Jacksonville
Are Easy to Reach
Exterminators, like any other professionals, need to be highly accessible. It shouldn't take you 45 minutes to find the phone number or email address of an exterminator – but rather their contact information or the company's contact information should be in plain sight and easy to find. This way you can spend less time searching for someone to get the bugs out, and more time enjoying a pest-free home.
Are Willing to Consult with You First
The best pest control companies in Jacksonville, Florida truly care about your needs and the well-being of your home. They will take the time to speak with you and truly listen to the problem. Quality exterminators, like those employed by Lindsey Pest Services, will offer friendly advice and a listening ear before they even arrive for inspection.
Possess In-Depth Knowledge of the Industry
Both knowledge and industry experience are crucial in choosing a pest control company in Jacksonville, Florida that will meet the needs of your home. While you don't necessarily need to create a lengthy quiz for your potential exterminator, it never hurts to ask a few general or specific questions that require thoughtful, knowledgeable answers.
Won't Leave You Hanging
Quality Exterminators will set a date and time for inspection and extermination as soon as possible after your consultation. They won't leave you in the dark, and they'll work hard to complete the job as soon as possible.
If you're looking to find some of the best pest control companies in Jacksonville, Florida, look no further. Lindsey Pest Services can provide you with friendly, knowledgeable, expert pest control providers who will take care of your pest problem in no time. Call our offices today for a consultation!
< Previous
Next >