Jacksonville Pest Control Company Uses Leading Termite Detection Tool
March 28, 2018
Termites are tiny pests that can be hard to detect until you've got a serious and obvious problem. Waiting until you see buckling walls or floors, sawdust-like piles, discarded wings, or live swarming termites usually indicates that damage has already been done. Drilling into your walls or removing sheetrock is invasive and costly and not a great way to check for termite infestations. However, for a long time it was the only way. Now there is a valuable tool leading the way in termite detection and Lindsey Pest Services in the Jacksonville area is using it.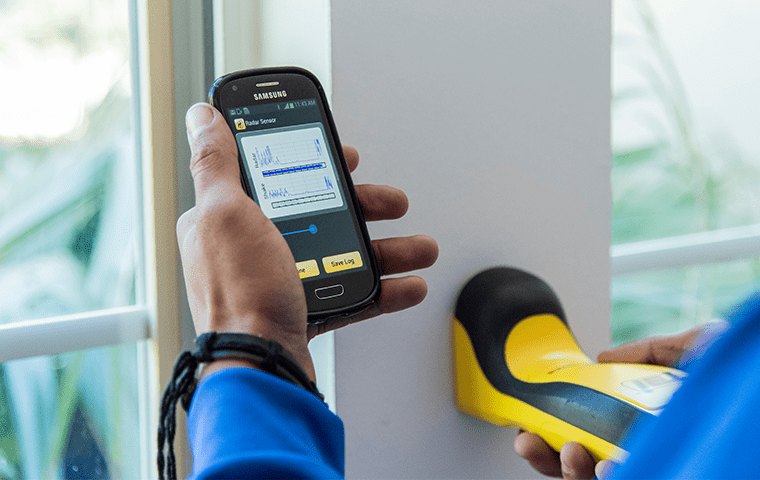 Termatrac for Termite Detection
The Termatrac T3i is a simple to use professional termite detection tool that is revolutionizing the way pest control experts detect potential termite issues. It doesn't just detect termite activity but can also analyze a home for conditions that are favorable for termite activity.
This simple tool can scan your walls with three different options. Option one allows the technician to use the radar to detect termite movement within the walls. Option two is a moisture sensor that can detect wet areas behind your walls that would be attractive to termites. The third option is the thermal sensor that detects temperature variances within the wall.
Once your technician has done a scan the information can be read through various reports with the related data software. This process is far superior to cutting, drilling, or tearing down walls that don't guarantee any results. The Termatrac is nothing more than a hand-held scanner and does not leave any marks or do any damage to your home.
Professional Help for Termites
If you are worried about a termite problem in your Jacksonville area home, don't hesitate to call us at Lindsey Pest Services. Our pest control experts are trained in the use of the Termatrac T3i detection scanner and can help you identify a problem immediately.
If a termite problem is detected, you don't need to worry. We have several solutions for ridding your home of termites, including the Sentricon bait system. We will put your mind at ease in no time and will rid you of your termite problem.
< Previous
Next >