Weird But Effective: Residential Pest Control In Jacksonville
August 28, 2017
The common thought is that any type of pest control entails ant traps, harsh chemicals, and having to leave your home for a week while it's encased in a giant plastic bag. If you haven't heard by now, this is entirely untrue. We're in 2017—the technology has been far advanced past the stereotypical image of residential pest control in Jacksonville. We're here to break down these stereotypes and give you a little education lesson! We'll explore three types of pests and how we eliminate them from your home.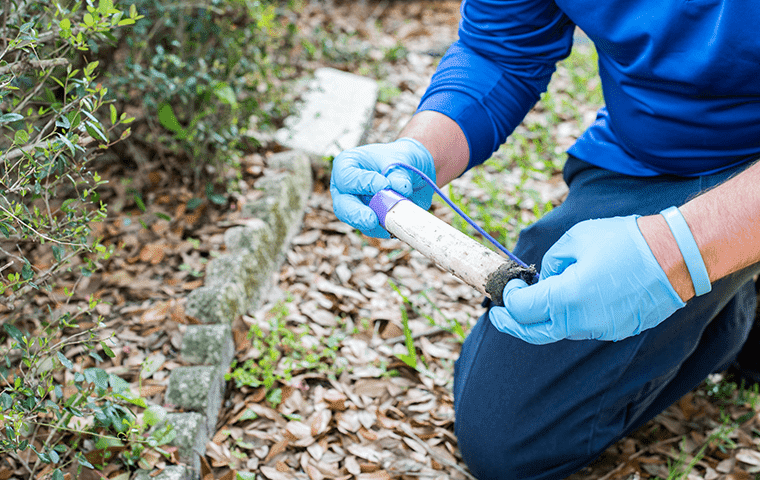 Bed bugs: The moment you're aware that your home has bed bugs, it sends everyone into a panic. But don't fret, we can eliminate these guys with no problem. In the past, people thought that once you've got bed bugs, your only option is to THROW EVERYTHING AWAY. Not true—we begin our process with a rigorous inspection. We'll find every bed bug within every crevice of your home. We then begin our heat chamber. Yes, you heard us right, a heat chamber; weird, but effective process number one! Heat has been known to be the absolute most effective method of killing bed bugs. Bed bugs are insanely resistant to chemical treatments. A non-chemical and non-toxic solution, heat treatments are a proven way to stop bed bugs in their tracks. We heat the chamber to 120 degrees, a safe enough temperature for your home but also effective enough to kill bed bugs. Who would have ever thought that creating a giant sweat-lodge would be the best option?!
Termites: Although termites are difficult to detect within your home, our residential pest control services in Jacksonville are here to save the day. The second weird, but effective treatment is the Sentricon AlwaysActive system. Homeowners used to think that upon discovery of termites, their home was doomed. But not anymore! With Sentricon, our pest control experts no longer have to hunt down the termite colonies. We use a special, natural bait that draws termites out of their homes. When the worker termites go out to find food, they feed on our bait thinking it's a delicious food source. They go back to the colony to tell the others, eventually leading to the whole colony coming back for more. Once the colony feeds on the bait, it stops them from properly molting, killing them off entirely. Utilizing the natural behavior of termites, Sentricon AlwaysActive is our weird, but effective method number two!
Rodents: Can you guess what IPM stands for? Give up yet? Okay, we'll tell you. It stands for Integrated Pest Management. Basically, we create a customized plan to fit your residential pest control needs in Jacksonville. Not only do we conduct an extremely thorough inspection of your home, we place traps in safe places from children and pets. Our technicians then regularly check, inspect, and reset equipment. On top of that, we rodent-proof your home to keep new critters from coming in. We also stay on top of our communication and documentation for your convenience. So, you're probably asking, why is this a weird method? Well, how many pest control companies can you name that take that much time, care, and dedication towards pest removal? Not many!
Now that you know the facts, don't you feel like a pest control pro? We sure do! The ever-changing world of technology doesn't just apply to the newest iPhone—it also applies to the world of residential pest control in Jacksonville! We are confident that you'll be more than satisfied with our work, as our experienced and knowledgeable technicians are here to make sure that your home is back to its comfortable state.
< Previous
Next >