Why Florida Restaurant Owners Must Avoid Cockroaches
December 13, 2019
If you own or manage a restaurant, we don't have to tell you how bad it is when a customer sees a cockroach running across a wall at full speed, or when a health inspector finds evidence of cockroach activity in your kitchen. But you may find yourself feeling as though you're unable to deal with them or, if you're only seeing one cockroach every once in a while, you may convince yourself that it is a small problem that will go away on its own. If so, there are a few things you may not know about cockroaches. First, it is unlikely that they're going to go away. Second, if you see one cockroach, it is likely that there are hundreds that you don't see, just out of sight. But what you need to know most is that those cockroaches can impact your business in far more ways than you realize.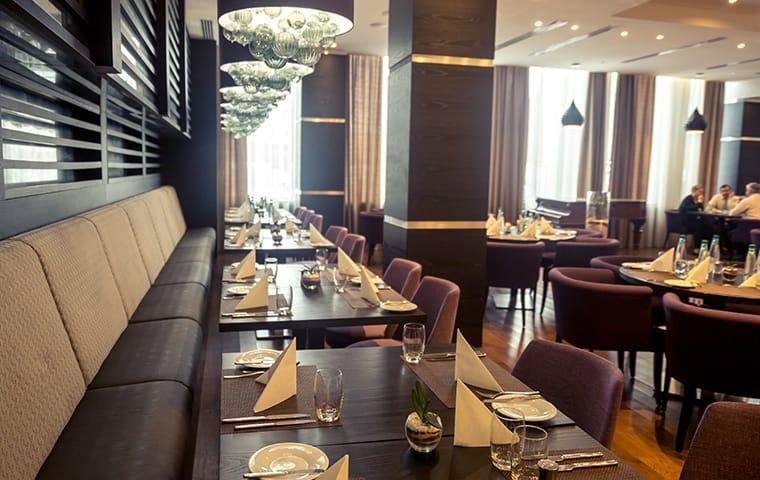 Cockroaches Impact Employees
It is tough running a kitchen when people show up on time and do the job they're hired to do. When cockroaches get into your restaurant, it can impact your employees in many ways. The bacteria, diseases and parasites they spread can make your employees sick and lead to an increase in sick days. Their presence in your kitchen can lower morale and lead to employees making disgruntled comments to customers. Some employees will leave and you'll have to find someone to replace them.
Cockroaches Don't Just Make Customers Uneasy
Not every customer will respond to cockroaches the same. Some will just shrug them off. But, no matter how a customer feels about cockroaches, they're not going to return to a restaurant that made them sick. Cockroaches are known to spread more than 33 kinds of bacteria, including Salmonella and E. coli. If a customer gets a stomach illness after dining at your restaurant, it won't matter if they saw a cockroach.The Behavior of Florida Cockroaches.
We have several pest cockroaches in Florida. The one that gives restaurant owners the most trouble is the German cockroach. These tan roaches are small and mobile. They can get into places you would never expect them to get into. They're also able to chew through thin plastic and cardboard.
A German cockroach can run up the side of a trash receptacle and down into the receptacle without slowing down. From that trash receptacle, it can quickly move to food-preparation surfaces, dishes, and silverware.
These roaches feed on grease and rotting organic matter in tight gaps throughout your kitchen and get down into dirty drains. They'll nibble on rotting organic matter in dirty mops and then nibble on the tip of a condiment bottle. It is not a good idea to allow these filthy insects to move about inside your kitchen.
Commercial Pest Control
At Lindsey Pest Service, we use modern Integrated Pest Management (IPM) pest control strategies to protect Jacksonville restaurants from cockroaches and other illness-spreading pests. Integrated Pest Management protocols help our service team members achieve long-lasting results with the least amount of pest control products.
The process begins with a free inspection. During the inspection a report is created.
From the report, a treatment plan is developed. This treatment plan is customized to the specific needs of your business and industry.
Once the treatment plan is approved, our team of licensed professionals will execute it. You can expect routine visits and the installation of pest control products such as baits and traps. We'll also assist in the implementation of a sanitation program and the use of biological remediation.
If you have questions or you would like to request a free inspection and report for your Jacksonville restaurant, reach out to us. We're looking forward to working with you.
< Previous
Next >