Custom Solutions. Proven Results. Efficient Service.
Middleburg is a quiet northern Florida community located in Clay County. Residents enjoy both an easy commute to the city of Jacksonville as well as the benefits of a small town living. To protect your Middleburg home or business from the pests that are common throughout Florida, you can trust the local experts at Lindsey Pest Services. We have been protecting homes and businesses from insects and rodents in the greater Jacksonville area for over 60 years. We work closely with our customers to create solutions that protect people and properties from invasive pests. To learn more about our exceptional pest control solutions, contact Lindsey Pest Services today!
Home Pest Control in Middleburg, Florida
Lindsey Pest Services provides homeowners with long-term control of common household pests. In Florida, pests are a year-round problem and require a proactive, year-round solution. Our residential pest control services include 'Good,' 'Better,' and 'Best' quarterly service options. No matter which service you choose, we treat both the interior and exterior of your home during our initial visit. We then return each quarter to treat your home's exterior which provides a barrier of protection around it to keep pests out. Contact us today to learn more about our residential pest control services or to request your free inspection!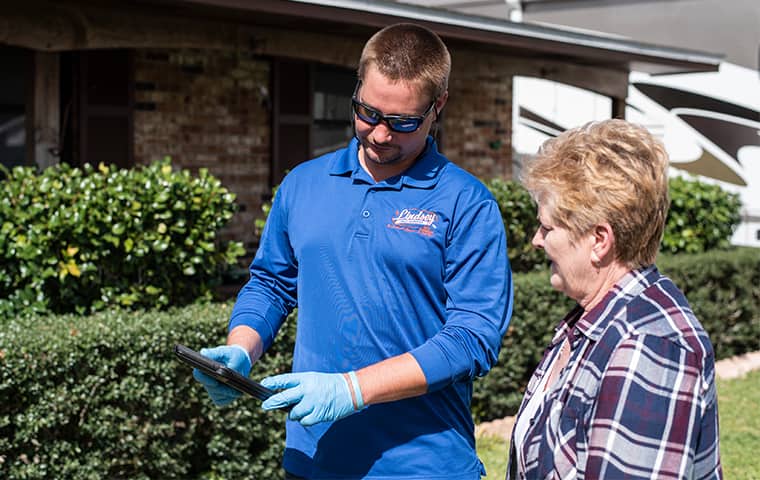 To learn more about controlling Florida pests through our quarterly service visits and our one-time services, give Lindsey Pest Services a call today. We would be happy to work with you to design a program that will meet your specific home's pest control needs.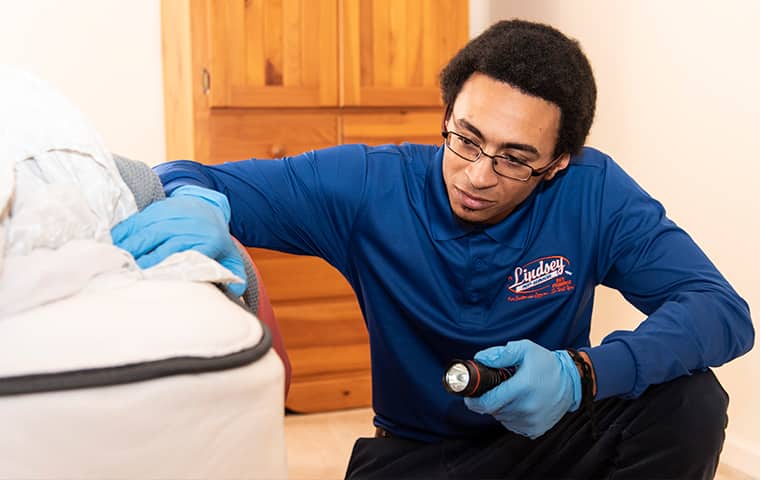 Learn How To Avoid Bed Bugs In Middleburg, FL
Bed bugs are highly invasive pests, and if a few find their way into your home, it quickly becomes a big problem! To help avoid bed bugs or accidentally introducing them into your home, we want to provide you with a few easy-to-follow prevention tips.
Never place bags, luggage, coats, purses or other personal items on the floor in a public environment.

Do not buy used mattresses, box springs, or furniture.

Always wash and dry new clothes on a high heat setting.

After returning home from a trip, wash and dry all clothing on a high heat setting.

Thoroughly vacuum your home and change bedding regularly.
If you ever notice signs of bed bugs in your home, immediately contact Lindsey Pest Services. We offer a variety of highly effective solutions to solve any bed bug infestation quickly. To discover more about our bed bug control services, give us a call today.
Commercial Pest Control In Middleburg, FL
Having pests living in or around your Middleburg business is a recipe for disaster. Pests cause a variety of problems for a business including damaging its reputation. Pests drive away customers and employees, introduce diseases, and destroy inventory. To protect Northern Florida commercial properties, Lindsey Pest Services offers trusted, industry-leading commercial pest control solutions. We focus on prevention through Integrated Pest Management. Using practical pest solutions, and chemical alternatives, whenever possible, our customized commercial plans provide lasting pest protection while focusing on the environment. We also follow strict guidelines and standards set forth by the National Pest Management Association (NPMA). Contact us today to learn more!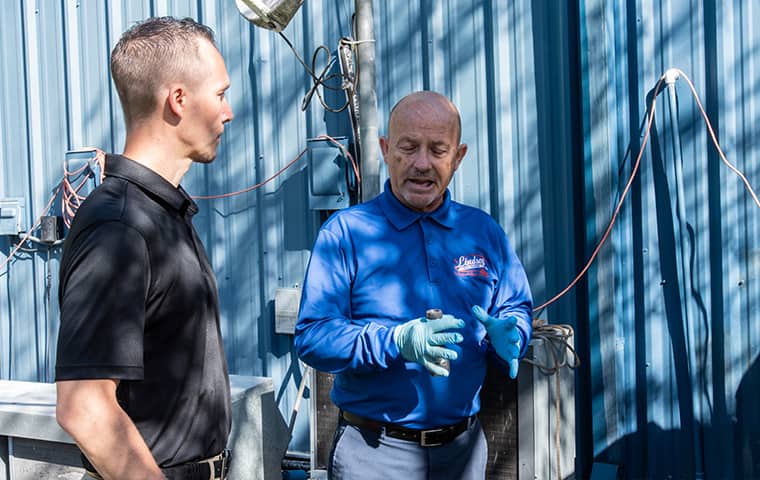 The professionals at Lindsey will work with you to create a customized pest elimination strategy that will work to both protect your business and the environment. At Lindsey Pest Services we always follow the guidelines and standards that are set by the National Pest Management Association (NPMA). Let's work together to keep unwanted pests out of your Jacksonville business and away from your customers, employees, and products!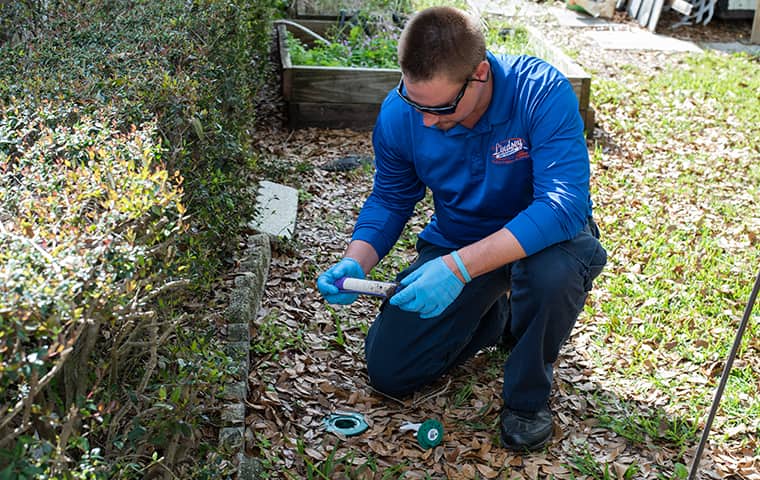 Why Termite Damage Is Not Covered By Homeowners Insurance In Middleburg, FL
Termites cause over 5 billion dollars in damage across the United States each year. Termites are very active throughout the greater Jacksonville area and can invade your home at any time of year. Protecting your property from termites is essential because of the severe structural damage they cause. Damage can become extensive and very expensive to repair. It is important to note that insurance companies view termite damage as preventable, so most homeowner insurance policies do not cover the devastation they can cause.
To prevent termites from damaging your Middleburg home and bank account, partner with the termite control experts at Lindsey Pest Services. We offer termite control services that end current infestations, and follow-up services to prevent their return. We also offer a termite pre-treatment service for new construction. Call us today to begin protecting your property from termites!