Preventing Indian Meal Moths In Your Jacksonville Pantry
Are you familiar with Indian meal moths? Could you pick one out in a lineup of common household pests? You might think so. After all, it is a moth, and you know what a moth looks like. But you might not recognize this moth up close and personal. Sure, it has a moth appearance, but at only ⅝ of an inch long, an Indian meal moth seems too tiny to be a moth. This could lead you to misidentify this insect and leave you open to an infestation. Let's look at a few more facts about Indian meal moths that every family should be aware of and talk about why it is essential to keep moths out of your Jacksonville home.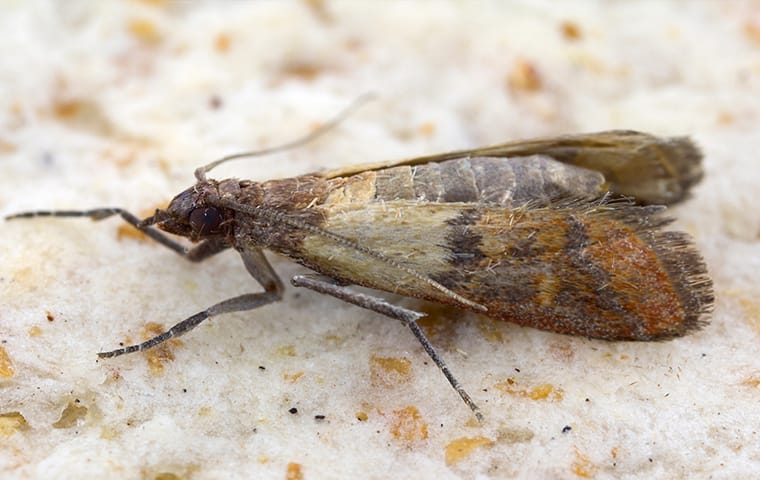 5 Facts You Should Know About Indian Meal Moths
Indian meal moths can enter your home from the outside or hatch within purchased food products. When considering pest control for these insects, you need to consider exterior protection around your home and be aware when you buy food products.
Indian meal moths don't eat. It's true. They live for a short period and have only one purpose: to lay eggs. These eggs hatch, and their offspring are what feed on your stored foods. Indian meal moths begin life as worms. These worms are called waxworms—not to be confused with the waxworm used in animal feed. Adult Indian meal moths don't eat your food. They are a warning sign that you may have larvae in your stored foods.
Larvae of Indian meal moths can chew through thin plastic, paper, and cardboard. If you have stored products in packages made of these materials, consider pouring them into sealed, hard-plastic containers or glass containers.
Larvae of Indian meal moths prefer grain but can feed on a wide range of foods, including cereal, pasta, rice, flour, spices, dried fruit, and nuts.
Larvae create webbing in the food they infest. This webbing is far easier to see than the larvae itself. A waxworm is less than a ½ inch in length and is easily overlooked.
7 Tips to Prevent an Indian Meal Moth Infestation
Always check the products you purchase from the store before you buy them. If you see rips, holes, or gaps in packages, steer clear of purchasing. It doesn't take much of a hole for a waxworm to get in. Look closely.
If you notice these tiny reddish-brown moths with their tan bands across their backs, be cautious about what you purchase from that store. You're probably not looking at an impending infestation. It is more likely a current infestation.
Check due dates on all the food you buy.
When you bring pantry foods home, consider putting them in sealed, hard-plastic containers. If not, store old packages to the rear and new packages to the front.
Periodically check the due dates on the foods in your pantry. Rotting food can lure these insects from quite a distance.
Keep your pantry shelves clean and clear of food particles.
Take time to do an inspection of your exterior walls and seal any entry points you can find. This won't just help keep Indian meal moths out; it will keep many unwanted pests out of your home. Inspect closely around windows, doors, and pipes.
The Most Important Tip of All
You're not alone in your war on pests. If pantry pests find a way to infest your pantry or your kitchen, the team at Lindsey Pest Services can help you get rid of them. We use systematic pest control measures to isolate and eliminate these insects. Our team can also help you prevent future infestations from taking root. The residential pest control plans we offer help control over 30 common Jacksonville pests, including these pantry-invading moths. Choose from our Good, Better, and Best plans and target as many pests as your budget will allow—no home or family benefits from pest infestations. With residential pest control from Lindsey, you'll have the protection you need to protect your health and property. Reach out to us to request a free inspection to get started. Life is better without pests.