Why Bed Bugs Are A Constant Threat For Jacksonville-Area Homes
Do you know when bed bugs season is? Well, it starts in the middle of June and goes all the way to the end of June. Yes. You heard that correctly. Bed bug season is all year long. It never ends. This is because bed bugs are an indoor pest. They don't come into our yards and look for holes in our exterior walls the way other pests do; they hitchhike in. Today, we're going to look at the way bed bugs hitchhike and talk about how this can put your Jacksonville-area home at risk for bed bug infestation in every season of the year.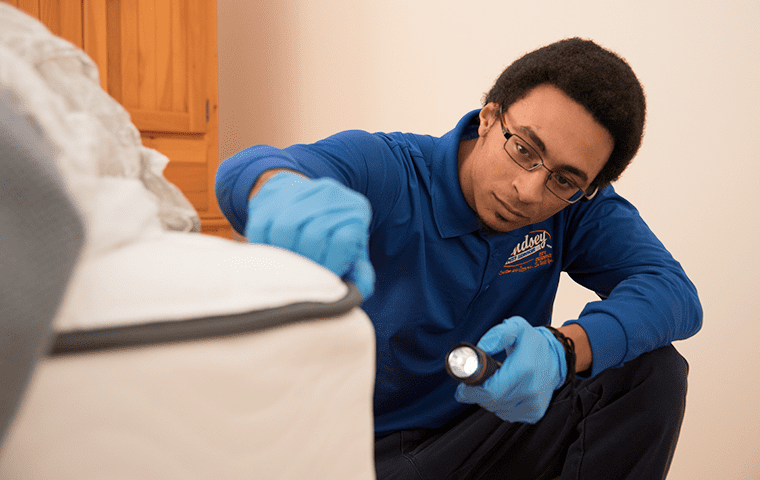 Bed Bug Infestations Made Simple
When a bed bug lays an egg, that egg is a potential infestation. All that needs to happen is the egg must be planted in an object that can be moved from one location to the next. This might be an article of clothing, the crease of a duffel bag, or a pocketbook. There are many items that we wear or carry that bed bugs are prone to lay eggs in. But they also lay eggs in larger items-some that need more than one person to lift.
If a mattress or box spring has bed bugs or their eggs in them, those bugs can be brought from one area of infestation to the next when these items are sold. And bed bugs don't hide only in mattresses and box springs; they can live in the gaps and cracks of a bed frame as well.
Since a bed is a perfect location for a bed bug, furniture near beds are often targets for infestation. If bed bugs or their eggs are in a nightstand or an upholstered chair, those items can become vehicles for the spread of bed bugs when moved from one location to another, such as when a college-age student comes home.
Bed bugs have an unusual preference for getting into electronics. If a stereo system, alarm clock, television, or other electronic device has bed bugs or their eggs inside, those items can become vehicles for a bed bug infestation.
This is how bed bugs will get into your Jacksonville-area home. They're often brought in by you or someone else in your home. It can happen when you go out somewhere and stay the night. It can happen when you go out somewhere during the day. You can get them riding in a cab. You can get them in a movie theater. You can get them at the library. You can purchase a used item and get them.
Some bed bug infestations start when someone else brings them in. They may come in on a friend or family member visiting for the day or the night. They may come in on one of your kid's friends during a sleepover or during the day. They may be brought in by a grandparent visiting from the nursing home. Many people can bring them into your home.
Do you see the problem? There are so many ways these bugs can be transported from one area of infestation to another that it is almost impossible to put a preventative pest control plan in place that will keep them out.
Okay, So What Can You Do About Bed Bugs?
Learn to recognize bed bugs and the evidence of a bed bug infestation. Then, when you detect these bugs, contact a licensed pest control professional for fast and effective bed bug remediation. Not only are these insects challenging to keep out, but they are difficult to exterminate once they get in. And many of the strategies homeowners use are downright dangerous.
For bed bug control in the Jacksonville area, reach out to Lindsey Pest Services. Our team is a proven leader in the pest control industry. Look no further than our QualityPro Certification from the National Pest Management Association to know that you'll get exceptional pest control service from Lindsey from beginning to end. QualityPro is a high mark of excellence that only a small percentage of pest companies have earned. Don't trust just anyone who promises to get rid of those bed bugs. Trust the proven experts at Lindsey Pest Services.