June Marks The Return Of Bed Bug Awareness Month In Jacksonville
June 10, 2022
Bed bugs are these tiny, flat, reddish-brown bugs that don't jump or fly but are very resourceful in getting around. These pests need blood meals to survive and will do so by hitching rides into your home by way of your clothes, luggage, purses, or any other personal belongings you may have. They can also enter your home if you buy used furniture.
And contrary to many beliefs, bed bugs don't just reside on your bed. They can be found in wall sockets and baseboards as well. The fact that many people don't know that is all the more reason why Bed Bug Awareness Month is so important.
Here at Lindsey Pest Services, we are the best pest control In Jacksonville. During Bed Bug Awareness Month, we're not only going to serve our community through our high-quality and eco-friendly services, but we're going to inform and educate on bed bug prevention and the importance of professional bed bug control.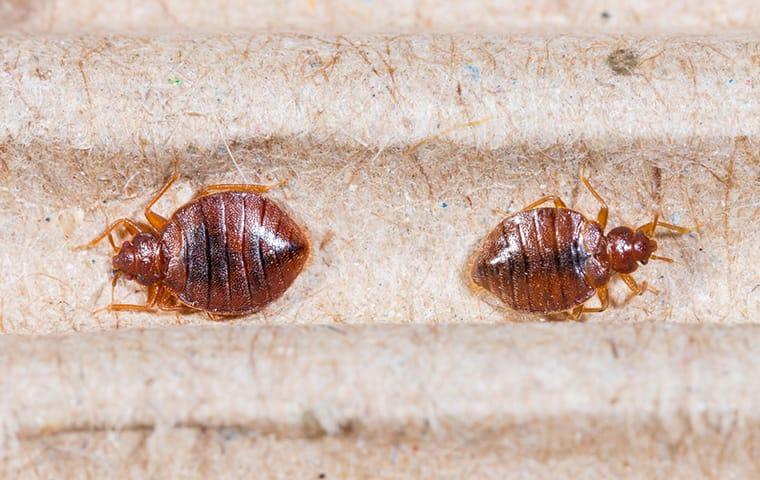 What Is Bed Bug Awareness Month?
Nationally, Bed Bug Awareness is for a week, but we observe it for the entire month here in Jacksonville! The Bed Bug Awareness campaign was initiated back in 2017 by the National Pest Management Association to bring the bed bug problem in America to the forefront, as it's a common problem plaguing millions of homes across America.
A study was conducted in April of 2020 and found that bed bugs were the center of six million online conversations. If that doesn't tell you the state of affairs with bed bugs, it should at least tell you that it's a continuing problem in America, especially in tourist-attractive cities, including Jacksonville.
The Bed Bug Awareness Campaign's motto is to educate and inform, and that's exactly what we plan to do here at Lindsey Pest Services. Having served the Jacksonville area for over 60 years, we not only provide high-quality pest control services but will also ensure our community learns all about bed bugs, from what causes them to the importance of professional bed bug control.
Problems Bed Bugs Cause And Why Awareness Matters
Bed bugs need blood meals from their hosts (us), bringing about health concerns. Bed bug bites can result in itching, burning, bumps, blisters, and red or swollen affected areas. But some people don't have any symptoms at all.
If you scratch enough for those who do have symptoms, you can cause a secondary infection. Usually, over-the-counter (OTC) or prescription steroid creams will decrease inflammation, and antihistamines and pain relievers will reduce itching, swelling, and pain.
Awareness of these pests is so important because our actions are the reason they get in our homes in the first place. By knowing what causes them, you can make better and more conscious choices in things that can potentially bring them to your home.
How Can I Prevent Bed Bugs In My Jacksonville Home?
Any preventive measure you take to prevent bed bugs from entering your Jacksonville home will only be effective with bed bug control services. Our team of experts at Lindsey Pest Services will come in first and treat your infestation, and then you can implement the following preventive measures:
Wash your sheets and bedding regularly.
Use a protective covering on your mattress and box spring.
Always inspect the accommodations you stay at for bed bugs.
Buy new furniture instead of used.
Always wash new or used clothing before wearing it.
Regularly vacuum your floors.
Keep personal belongings off the floor in public locations.
After treating your home, we'll then move to follow-up services to ensure your home is bed bug-free; be sure to continue with your preventive measures as well.
Why Call Lindsey Pest Services For Professional Bed Bug Control
As Lindsey Pest Services, we have served Greater Jacksonville for over 60 years. We provide fast and efficient, environmentally-friendly pest control services to homes and businesses in the area.
Whether you currently have a bed bug infestation or suspect one, don't waste another minute debating professional services or DIY treatments. We are your bed bug experts at Lindsey Pest Services and know exactly how to get these blood-thirsty pests out of your home. Call us today to schedule your free inspection.
< Previous
Next >