Custom Solutions. Proven Results. Efficient Service.
Jacksonville has one of the largest populations of any Florida city. As you can imagine living in this large metropolis means that you will have access to excellent housing and job opportunities, along with plenty of beaches, parks, and cultural opportunities to enjoy. To make living in Jacksonville even more enjoyable, the local pest control experts found at Lindsey Pest Services offer the eco-friendly services needed to keep pests out of homes and businesses and away from people. We take pride in working closely with our customers to create sustainable pest control plans that offer a long-term solution against invading pests. To learn more about our residential and commercial solutions to Jacksonville pest problems, get in touch with professionals at Lindsey Pest Services today!
Home Pest Control In Jacksonville, Florida
At Lindsey Pest Services we don't believe in just putting a short-term Band-Aid on pest problems. Our professionals will work diligently with you to create a long-term pest solution to get pests out of your home and keep them out. Our long-term solution to pest problems include using baits that are combined with the food that each insect, rodent, or other pest likes to feed on. This is very effective for controlling pest populations in and around Jacksonville homes. The benefits of our baiting techniques include:
It reduces or eliminates the chance of odors.
It allows the targeted placement of the bait away from people and pets.
It reduces or eliminates the need for pesticide sprays.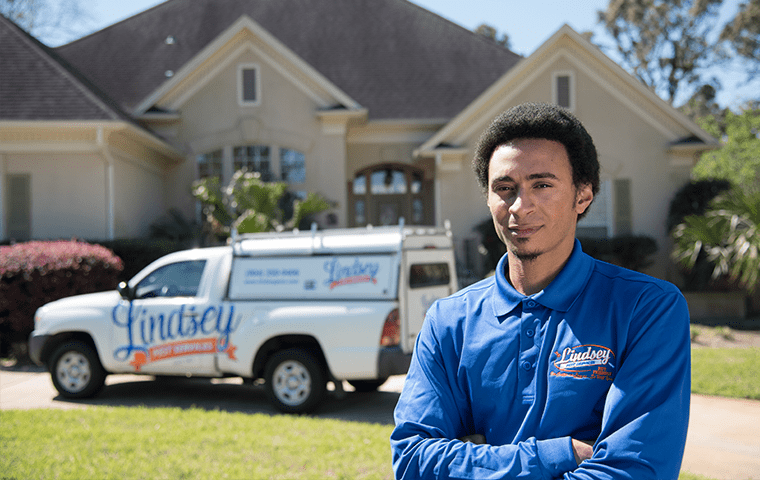 To learn more about controlling Florida pests through our quarterly service visits and our one-time services, give Lindsey Pest Services a call today. We would be happy to work with you to design a program that will meet your specific home's pest control needs.
Protect Your Jacksonville, FL Business With Commercial Pest Control
At Lindsey Pest Services we don't just provide long-term solutions to pest problems inside of homes, but we protect Jacksonville businesses from pests as well. Our commercial pest control services are highly effective and include:
A focus on prevention.
The use of chemical alternative and practical pest solutions whenever possible
Effective pest control solutions that eliminate and control a wide variety of common commercial pests in a wide variety of industries.
Access to highly trained and experienced local pest professionals.
The professionals at Lindsey will work with you to create a customized pest elimination strategy that will work to both protect your business and the environment.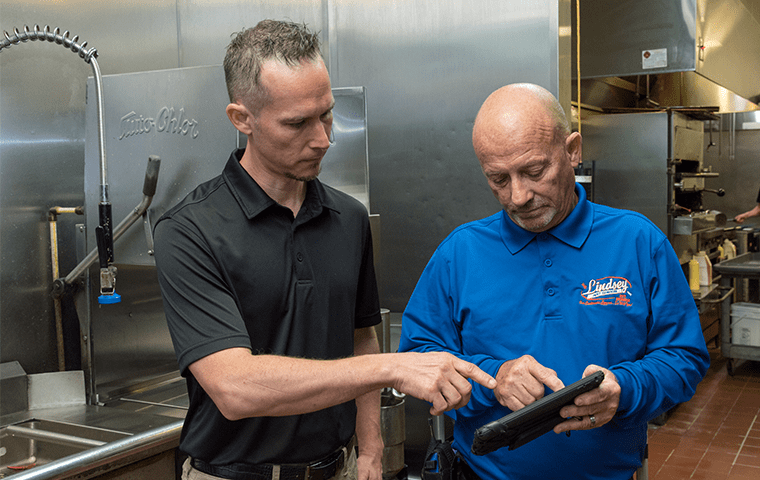 At Lindsey Pest Services we always follow the guidelines and standards that are set by the National Pest Management Association (NPMA). Let's work together to keep unwanted pests out of your Jacksonville business and away from your customers, employees, and product!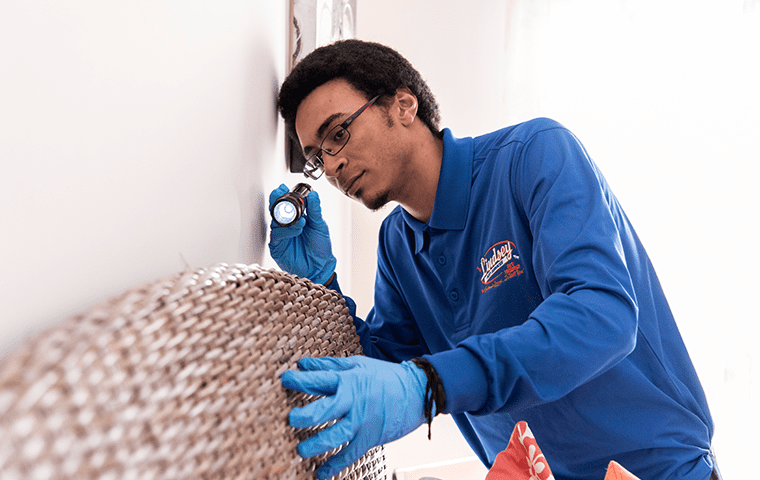 Learn How To Avoid Bed Bugs In Jacksonville, FL
When it comes to Jacksonville and bed bugs there are two things that you need to know. First, Jacksonville is a very very big city; this means that on any given day there are large groups of people moving in and out of the city. Second, bed bugs are a parasitic pest that feed on blood and they live in and around their main food source which happen to be people. The large amount of people found in Jacksonville unfortunately means that bed bugs have the opportunity to thrive in this northern Florida city. Avoiding coming into contact with bed bugs in Jacksonville can be difficult, but certainly not impossible, especially when you become proactive and follow some basic tips to help keep your home bed bug free. Bed bug prevention tips include:
Keep your home clean and organized. Having clutter and piles of things like laundry on the floor of your home will give bed bugs more places to hide and more opportunities to stay hidden from your view.
Regularly wash all bedding in your home in hot water and then dry with high heat.
Regularly vacuum your home including mattresses and around baseboards. Vacuuming can help to quickly remove stray bed bugs from your home.
Never purchase used mattresses, box springs, or furniture for your home. If you purchase used clothing, immediately place in the washer and then dry on a high heat setting.
Wash any outerwear that you and your family wear on a daily basis.
When out and about in public places always keep ALL personal belongings up off of the ground.
If you suspect that bed bugs have found their way into your Jacksonville home, contact Lindsey Pest Services as soon as possible. We can provide the inspection and bed bug treatment services needed to completely rid any home of any size infestation. Call us today to learn more!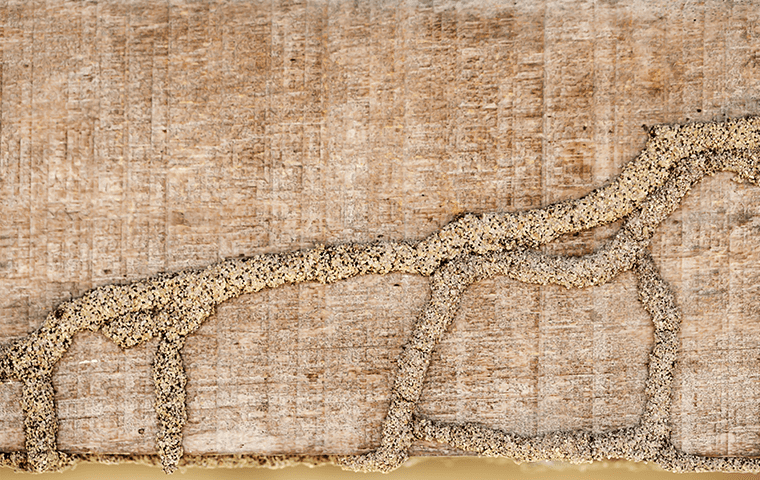 Warning Signs Termites Leave Behind In Jacksonville, FL
Discovering signs of a termite infestation inside of your Jacksonville home can be very difficult. Termites live under the ground and invade the inside of structural wood, this means that it can take a long time for homeowners to discover that they have a termite infestation and usually only once extensive damages have already been done. However, there is one warning sign that termites create which is fairly obvious and can allow a homeowner to discover an infestation sooner rather than later- a termite swarm.
Each year when spring rolls around and the weather begins to warm, winged termites swarm from their colony in order to find a mate and create a new nest and colony. Witnessing a termite swarm on your property is an obvious warning sign that there is a termite colony living in or near your home. If you ever witness a termite swarm it is imperative that you immediately contact Lindsey Pest Services.
We will quickly come to property, perform an inspection and provide you with a variety of termite control options. The Sentricon® System with Always Active™ is a control option that we highly recommend, it is very effective, begins to work immediately, is very eco-friendly, and offers a long-term solution against termites. Click here to learn more!
Guide To Minimizing Your Exposure To Mosquitoes In Jacksonville, FL
Getting a mosquito bite is undoubtedly an unpleasant experience, but it's more than just the irritating itch that we should be worried about. Mosquitoes are capable of spreading a variety of vector-borne illnesses to their hosts, which is why it's so important to be proactive with prevention efforts.

The following are some ways to minimize your exposure to mosquitoes:
Wear insect repellent outdoors.

Wear long sleeves and long pants when possible.

Wear clothing treated with DEET or permethrin.

Keep windows and doors closed.

Keep functional, protective insect screens in all entry ways.

Eliminate standing water on your property, as that is where mosquitoes lay their eggs.
These are all helpful practices to implement, however the most effective way to protect yourself from mosquitoes is with ongoing services from the pest professionals. Contact the team at Lindsey Pest Services today to hear more about our professional mosquito abatement and prevention methods and how we can be of service.
Are Rodents In Jacksonville, FL Dangerous?
While it's true that some find mice and rats endearing and adorable, they are actually harmful pests that can seriously endanger your health and safety. Let's start with the fact that rodents reproduce rapidly, meaning one or two mice can easily turn into a large-scale infestation that can become almost impossible to manage. Another thing to keep in mind is the fact that, not only do they bite and expose you to rabies and other diseases, but they cause widespread contamination and threaten your well-being. Their trail droppings of excrement leave bacteria and pathogens on food sources and surfaces. They also chew on structural materials, putting the integrity of your building at risk and endangering everyone inside.
If you want to effectively protect yourself from rodent infestation, it's important to rely on help from a team of pest experts. Reach out to us at Lindsey Pest Services to discuss your rodent control and prevention needs today.
Helpful Tips For Avoiding Fleas In Jacksonville, FL
Fleas are a threat to our pets. They prefer hairy mammals, as their hair follicles give them something to grab onto. That's how they travel from one place to another, looking for suitable hosts along the way. If you do have pets, be sure to treat them with a flea bath and/or flea spray. Also, you should regularly wash all bedding, linens, laundry, and upholstery that has come in contact with your pet. Clear clutter and vacuum carpets, floors, furniture, and crevices where fleas can easily hide. You can also use outdoor flea repellent on the exterior of your home to reduce chances of infestation.
While these tips are all helpful to reduce exposure to flea activity, they still aren't as reliable as help from the pest professionals. Here at Lindsey Pest Services, our flea control services give you the guaranteed protection you deserve. Get in touch with us to hear more about our flea solutions and how they can benefit you.
How To Keep Wasps & Hornets From Nesting On Your Jacksonville, FL Property
Wasps and hornets are active in the warm, summer months, meaning here in Florida, they're pretty much a year-round problem. When they nest, they choose remote, shady areas like the eaves of your house, along fencing, under tree branches, open ends of a pipe, sheds, decks, garages and wall cavities. If you want to deter wasps and hornets from nesting on your property, try the following:
Cover holes in the ground with cement or grass.

Eliminate sources of food that would attract them.

Keep doors and windows shut.

Keep garbage cans tightly sealed and cover any piles of compost.

Pick up trash and clean spills.

Use caulking to seal cracks and crevices.

Use wasp-repelling plants like wormwood, marigold, mint, basil, and geranium.
If you want guaranteed, year-round protection from wasps and hornets, a professional pest protection is your best option. Here at Lindsey Pest Services is experienced in dealing with all kinds of Florida stinging insects, and we're ready to protect your property from these venomous pests all year long with professional wasp and hornet control.
Are WDO Inspections Important In Jacksonville, FL?
In order to make an educated decision about buying a property, it's important to be aware of its structural conditions. It's also crucial to understand the condition of a property when you're selling, or refinancing a property. In fact, mortgage lenders in Florida require certain structural inspections before they decide to move forward.
Our Wood-Destroying Organism Inspections provide you with a thorough report, noting any pest problems and structural damage on your property. We look out for a number of wood destroying organisms, including termites, wood-devouring beetles, old house borers, and wood-destroying fungi. Get in touch with us to further discuss our WDO inspection process and we'll get the ball rolling.
The Risks Of DIY Honey Bee Removal In Jacksonville
Honey bees are an unpleasant reality here in Jacksonville, and even though they're integral to the ecosystem, they're not welcome guests in our homes and businesses. They may be essential to pollination, but they pose some serious risks. Bees are venomous, and when they sense danger, they attack in swarms. Multiple bees biting you one after another can cause serious pain and swelling - or worse. Every individual reacts differently to bee sting. While some people experience mild repercussions, there are other people with serious bee allergies, and if they're stung, it can be life-threatening. People with serious allergies can possibly go into anaphylactic shock after getting bitten, leading to fatal consequences.
Needless to say, it's important to avoid honey bees and do everything you can to keep them away from your Jacksonville property. The most reliable form of protection is ongoing services from the pest professionals. Reach out to the team at Lindsey Pest Services today for all of your bee control, removal, and prevention needs.
The Importance Of Fungus & Mold Treatment In Jacksonville
The presence of fungus and mold can damage the structure of your property, as well as threaten the health and safety of everyone inside of it. Fungus and mold thrive in moist, remote areas, such as attics and crawl spaces, making these spots more vulnerable to an outbreak. When it comes to the presence of fungus and mold in your Jacksonville home or business, there are a number of dangers to consider. These growths can lead to respiratory illness, as well irritation to skin, eyes, and nose. They can affect the air quality in your space, and expose you to a number of adverse health conditions.
The best method of protection you can secure is ongoing services from the pros. Lindsey Pest Services provides comprehensive fungus and mold treatments that not only eliminate the presence of fungus and molds, but also help prevent them by reducing conducive conditions. Contact us today to hear more.
Why Are Ants Attracted To My Jacksonville Home?
Finding ants in your home is very upsetting, and it's normal to wonder if there was something you could have done to prevent them from getting inside. The first thing to consider is the presence of ant attractants around your home, namely sources of food, water, and shelter. Your home is full of conditions that are conducive to ant activity, and being aware of these attractants is a great place to start in your ant prevention efforts. Some attractants to consider include:
Dirty kitchen countertops.

Sugary substances and spills.

Food left out, or not properly sealed.

Excess moisture and sources of standing water.
In order to keep ants out of your home there are a lot of different ways to be proactive, but at the end of the day, the most effective way to go is to get help from the professionals. Here at Lindsey Pest Service, we're here to help you get these attractants under control, effectively minimizing your exposure to ants so you can avoid infestation. Contact us to learn more about our ant control and prevention services.
How To Get Rid Of Cockroaches In Jacksonville, FL
Here in the U.S., there are around 69 species of cockroaches roaming around. With ample access to food and water sources throughout your Jacksonville property, these intruders are eager to get inside. If you want to be able to deal with cockroaches, it's crucial to cut off these sources and minimize all attractants. Some productive things you can do include sealing off open bags of food, and cleaning up messes right away. You can also put out cockroach baits, or use a boric acid solution to dehydrate cockroaches. Another method is to use a roach killing insecticide spray around the perimeter of your home.
While these are helpful tips, the only guaranteed way to kill and prevent cockroaches on your property is to call in the pros. Lindsey Pest Service provides dependable protection from the dangers of cockroach infestation. Reach out to us today to learn more about our cockroach control and prevention services.