Custom Solutions. Proven Results. Efficient Service.
Jacksonville has one of the largest populations of any Florida city. As you can imagine living in this large metropolis means that you will have access to excellent housing and job opportunities, along with plenty of beaches, parks, and cultural opportunities to enjoy. To make living in Jacksonville even more enjoyable, the local pest control experts found at Lindsey Pest Services offer the eco-friendly services needed to keep pests out of homes and businesses and away from people. We take pride in working closely with our customers to create sustainable pest control plans that offer a long-term solution against invading pests. To learn more about our residential and commercial solutions to Jacksonville pest problems, get in touch with professionals at Lindsey Pest Services today!
Home Pest Control In Jacksonville, Florida
At Lindsey Pest Services we don't believe in just putting a short-term Band-Aid on pest problems. Our professionals will work diligently with you to create a long-term pest solution to get pests out of your home and keep them out. Our long-term solution to pest problems include using baits that are combined with the food that each insect, rodent, or other pest likes to feed on. This is very effective for controlling pest populations in and around Jacksonville homes. The benefits of our baiting techniques include:
It reduces or eliminates the chance of odors.
It allows the targeted placement of the bait away from people and pets.
It reduces or eliminates the need for pesticide sprays.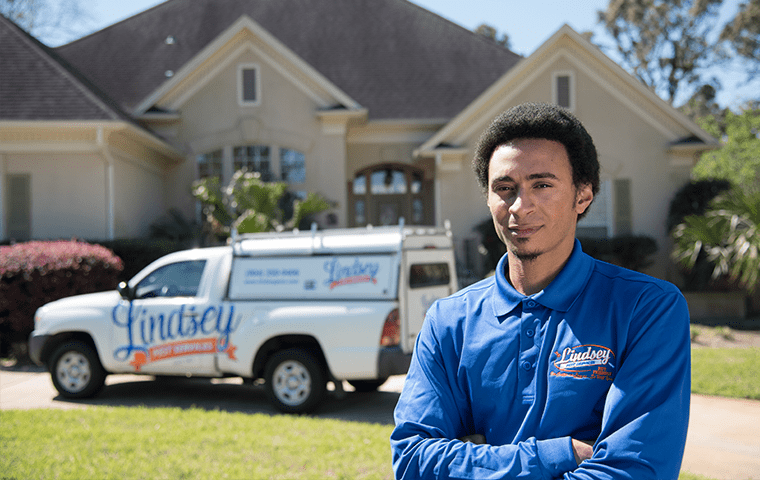 To learn more about controlling Florida pests through our quarterly service visits and our one-time services, give Lindsey Pest Services a call today. We would be happy to work with you to design a program that will meet your specific home's pest control needs.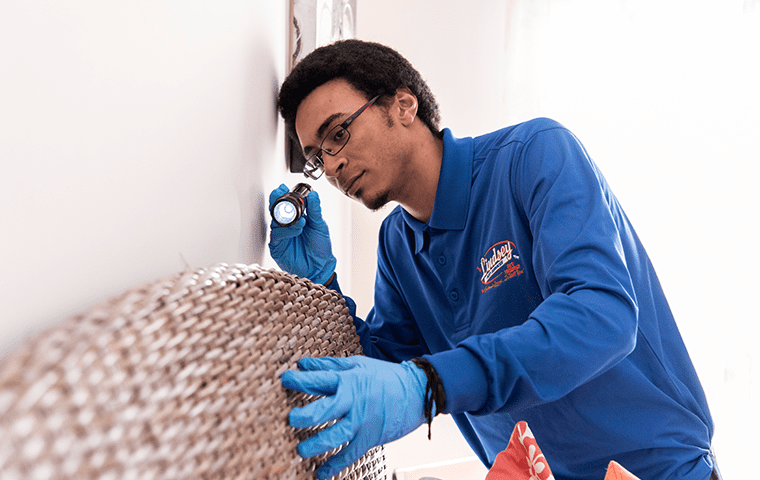 Learn How To Avoid Bed Bugs In Jacksonville, FL
When it comes to Jacksonville and bed bugs there are two things that you need to know. First, Jacksonville is a very very big city; this means that on any given day there are large groups of people moving in and out of the city. Second, bed bugs are a parasitic pest that feed on blood and they live in and around their main food source which happen to be people. The large amount of people found in Jacksonville unfortunately means that bed bugs have the opportunity to thrive in this northern Florida city. Avoiding coming into contact with bed bugs in Jacksonville can be difficult, but certainly not impossible, especially when you become proactive and follow some basic tips to help keep your home bed bug free. Bed bug prevention tips include:
Keep your home clean and organized. Having clutter and piles of things like laundry on the floor of your home will give bed bugs more places to hide and more opportunities to stay hidden from your view.
Regularly wash all bedding in your home in hot water and then dry with high heat.
Regularly vacuum your home including mattresses and around baseboards. Vacuuming can help to quickly remove stray bed bugs from your home.
Never purchase used mattresses, box springs, or furniture for your home. If you purchase used clothing, immediately place in the washer and then dry on a high heat setting.
Wash any outerwear that you and your family wear on a daily basis.
When out and about in public places always keep ALL personal belongings up off of the ground.
If you suspect that bed bugs have found their way into your Jacksonville home, contact Lindsey Pest Services as soon as possible. We can provide the inspection and bed bug treatment services needed to completely rid any home of any size infestation. Call us today to learn more!
Protect Your Jacksonville, FL Business With Commercial Pest Control
At Lindsey Pest Services we don't just provide long-term solutions to pest problems inside of homes, but we protect Jacksonville businesses from pests as well. Our commercial pest control services are highly effective and include:
A focus on prevention.
The use of chemical alternative and practical pest solutions whenever possible
Effective pest control solutions that eliminate and control a wide variety of common commercial pests in a wide variety of industries.
Access to highly trained and experienced local pest professionals.
The professionals at Lindsey will work with you to create a customized pest elimination strategy that will work to both protect your business and the environment.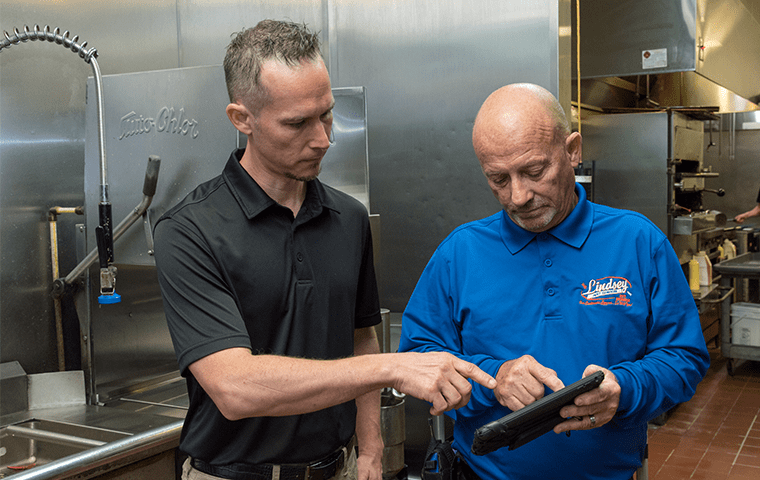 At Lindsey Pest Services we always follow the guidelines and standards that are set by the National Pest Management Association (NPMA). Let's work together to keep unwanted pests out of your Jacksonville business and away from your customers, employees, and product!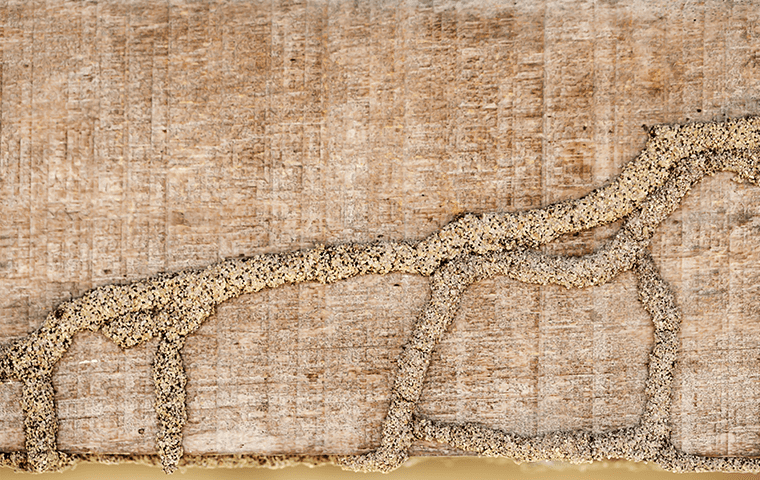 Warning Signs Termites Leave Behind In Jacksonville, FL
Discovering signs of a termite infestation inside of your Jacksonville home can be very difficult. Termites live under the ground and invade the inside of structural wood, this means that it can take a long time for homeowners to discover that they have a termite infestation and usually only once extensive damages have already been done. However, there is one warning sign that termites create which is fairly obvious and can allow a homeowner to discover an infestation sooner rather than later- a termite swarm.
Each year when spring rolls around and the weather begins to warm, winged termites swarm from their colony in order to find a mate and create a new nest and colony. Witnessing a termite swarm on your property is an obvious warning sign that there is a termite colony living in or near your home. If you ever witness a termite swarm it is imperative that you immediately contact Lindsey Pest Services.
We will quickly come to property, perform an inspection and provide you with a variety of termite control options. The Sentricon® System with Always Active™ is a control option that we highly recommend, it is very effective, begins to work immediately, is very eco-friendly, and offers a long-term solution against termites. Click here to learn more!