The Importance Of WDO Inspections In Jacksonville
August 30, 2019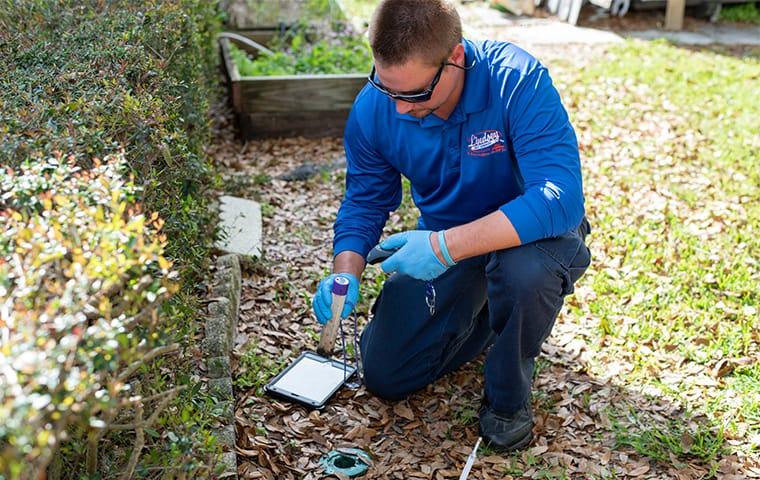 Here at Lindsey Pest Services, we believe that WDO inspections are an integral part of effective home pest control. Mortgage lenders in Florida often require WDO inspections before you can buy or refinance a property. Today, we will discuss what these inspections entail and why your Jacksonville home would benefit from one.
What Is a WDO Inspection?
WDO stands for Wood-Destroying Organisms. When you want to make a real estate transaction, a WDO inspection is required to identify if any wood-destroying organisms have damaged your property. The inspection allows potential buyers to make an informed decision before choosing to purchase a potentially damaged structure. At Lindsey Pest Services, we provide thorough WDO inspections to search for signs of several invasive wood-destroying organisms. Some of the pests we inspect for include:
Powder post beetles
Drywood termites
Old house borers
Carpenter ants
Wood-destroying fungi, such as water-conducting fungi and brown cubical rot
After a full inspection of your Jacksonville property has been completed, we provide a report documenting our findings to the parties involved. It's important to note that WDO inspections record all visible results of damage, which means areas that are enclosed or hidden from view are not inspected. If signs of damage are found during the inspection, you must treat those pest problems before completing the real estate transaction.
How WDO Inspections Protect Properties
Without the comprehensive report of a WDO inspection, buyers run the risk of purchasing a property with extensive structural damage. Additionally, most homeowner insurance policies don't cover any damage caused by wood-destroying organisms because it's considered preventable. WDO inspections can identify your pest infestation so you can eliminate it before the damage becomes severe and costly. Protect buyers and your property from the damage caused by wood-destroying organisms with a little help from the licensed pest professionals here at Lindsey Pest Services.
Benefits of Professional Termite Control
Termites are the most destructive wood-destroying organisms you'll find in your Jacksonville home. Subterranean termites have a reputation for causing extensive damage while remaining undetected. These insects are considered "silent destroyers" and often not discovered until after severe damage has occurred. Professional termite control from Lindsey Pest Services can ensure your Jacksonville property remains free of termites year-round. Our pest technicians are happy to provide you with thorough termite inspections, accurate identification, and effective treatment options. When you trust Lindsey Pest Services for your termite control needs, you're guaranteed the highest-quality services available. Contact us today to learn more about our termite control, prevention, and treatment services.
< Previous
Next >