Northeast Florida Pest Experts Serving Callahan, FL
Callahan, Florida, has a beautiful year-round climate characterized by warmth and precipitation. These conditions are ideal for many common area pests such as ants, rodents, bed bugs, termites, fleas, spiders, cockroaches, and many others. That's where we come in.

Lindsey Pest Services is a locally owned and operated company providing quality residential and commercial pest control services to the people of Nassau County since 1957. We cover the greater Jacksonville area, and we're proud to be Northeastern Florida's go-to destination for superior pest solutions.

For over 60 years, our certified pest technicians have been dedicated to protecting Florida residents and businesses from the dangers of infestation. We use safe, chemical alternatives that eliminate pests from your property for good while protecting you, your loved ones, and the environment. We are a QualityPro Certified company and a proud member of the NPMA (National Pest Management Association). Call us today for a free inspection; we look forward to servicing you.
Home Pest Control In Callahan, FL
Callahan is a beautiful place to own a home, but it doesn't come without its concerns. The perils of pest infestations are not something to take lightly. If you want to protect your home and your loved ones, you need to have a proper maintenance plan set in place with a professional pest control company.

Lindsey Pest Services offers year-round residential pest control services that provide coverage from over thirty common pests in the area. We service over 10,000 homes in the Jacksonville area and understand that each home and each pest problem is unique. Therefore, we offer three different plans to give your residential property the coverage it needs to be free of unwanted pests.
Our Good Plan starts at $30 per month and offers quarterly treatment and prevention of over 30 of Florida's common area pests. This plan, along with our others, comes with a pest-free guarantee. If you continue to find pests on your property between visits, we will come back and retreat at no additional charge to you.
Our Better Plan starts at $45 per month and includes all the benefits of our Good Plan plus webbing and wasp removal, rodent control, and Sentricon® termite protection. This is our most popular pest control option.
Lastly, Our Best Plan starts at $55 per month. It includes all the benefits offered through our Good and Better Plans plus seasonal mosquito suppression, fire ant control, and protection from scorpions and other stinging insects.
All of our plans are customizable to fit the needs of your pest problem and your property. They begin with a thorough inspection of your home to identify problem areas, including nesting sites, entry points, and pest damage. From there, we will conduct an initial service visit and follow-ups to ensure that unwanted pests are removed and do not return. Protect your Callahan home all year long; reach out to us today to get started and to schedule your free inspection.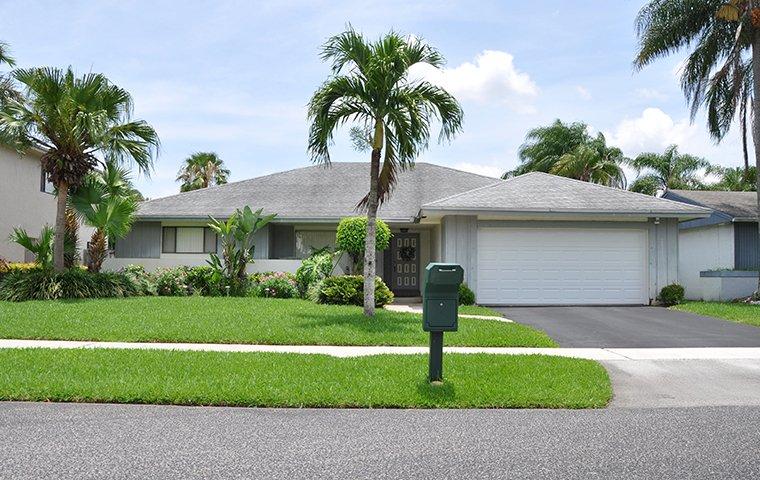 Commercial Pest Control In Callahan, FL
Running a business is no minor feat; it requires you to be constantly on your toes, ready to tackle any problem that comes your way. But what if that problem was a pest infestation? Pest activity will damage your inventory and your reputation. It also brings unwanted health hazards into the workplace that will affect the overall well-being of your employees and your customers.
Discovering pest activity in your business is an absolute nightmare, but fortunately, you don't have to deal with it alone. Lindsey Pest Services provides comprehensive commercial pest control services to an array of clients. We have serviced office buildings, strip malls, medical facilities, schools, warehouses, restaurants, and more. Whether you own or manage a small or large facility, we will develop a customized solution that takes care of your pest problems. We understand that no business and no schedules are alike. We will communicate with you regularly to ensure that we don't disrupt your day-to-day progress while eradicating your facility of harmful pests.
No matter the nature of your pest problem, we will develop the right treatment plan. Using an IPM (Integrated Pest Management) approach, we apply our chosen pest control solution and eliminate all activity from the inside out, providing long-lasting protection from future infestations. Call us today for a free inspection and report.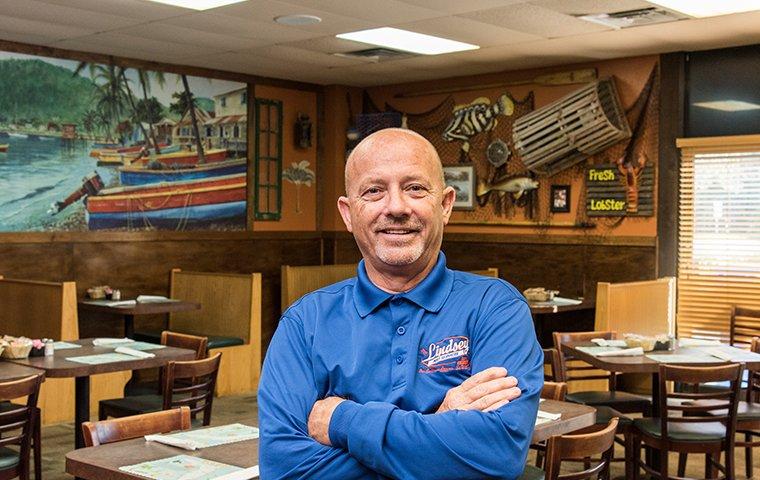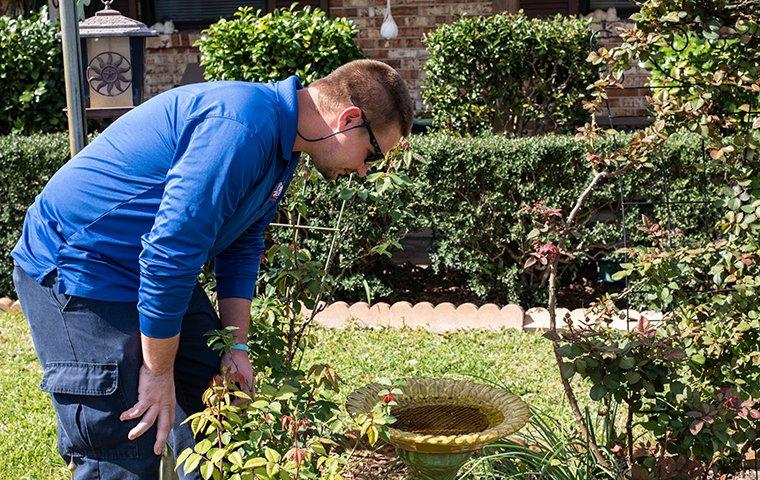 Guide To Minimizing Mosquito Exposure In Callahan, FL
We've all ventured into our backyard looking to relax or play after work or on the weekends, only to retreat indoors due to the constant buzzing of mosquitoes. These tenacious insects don't give up and will circle you constantly, waiting for an opportunity to bite.
Mosquitoes are vector pests that not only leave behind uncomfortable, itchy bites after they suck our blood, but they can also transmit a long list of diseases. Vector-borne illnesses can become quite serious if left untreated. It's essential to know how to avoid mosquito activity to protect yourself and your loved ones. Consider the following preventative measures:
Install screens on doors and windows.
Eliminate sources of standing water such as containers, old tires, etc.
Correct drainage problems with faucets, hoses, pipes, gutters, sprinklers, etc.
Fill tree holes with expanding foam as mosquitoes nest in them.
Wear mosquito repellent with DEET.
Treat clothing with permethrin.
Wear long-sleeved shirts, pants, and socks.
Lindsey Pest Services provides mosquito control treatments to help protect your Callahan property from the threats of mosquito activity. Contact us today; there's no time to waste.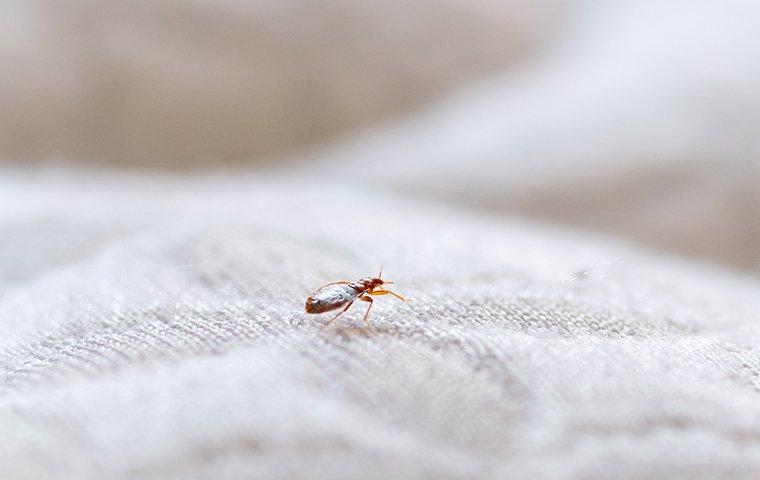 Everything You Ought To Know About Bed Bugs In Callahan, FL
Bed bugs are small and nocturnal, so they can go unnoticed for long periods of time. They only emerge at night and suck our blood while we are asleep, so it's no surprise that they're hard to catch. They reproduce quickly, have long lifespans, and are skilled hiders.

If you suspect any signs of bed bug activity, it is crucial that you immediately call in the help of the professionals. Lindsey Pest Services offers comprehensive bed bug control services that will give you the peace of mind you need to rest easy, knowing your home is free from infestation.

We offer steam and chemical treatments, and we also have a portable heat chamber to treat your furniture and eliminate any bed bug activity. Our bed bug removal and protection services come with a one-year guarantee and complete follow-up services, including re-inspection every 45 days. Call us today for an inspection and a bed bug removal estimate. We're eager to help.