Northeast Florida Pest Experts Serving Crescent Beach, FL
Crescent Beach, Florida, is a beautiful community that stretches along the Florida coastline. We're located right near Fort Matanzas State Forest, giving us access not only to a lovely beach but also to trees and nature trails. We have incredible scenery all around, but not everyone is here strictly for the view. Where we see ocean waves and forest trails, pests see food, water, and shelter sources. This makes our little beach town highly susceptible to pest infestations. That's where we come in.

Lindsey Pest Services is a locally owned and operated company that has been providing top-of-the-line pest control services to the communities of Nassau County since 1957. We cover the greater Jacksonville area, and we're honored to be Northeastern Florida's go-to destination for superior pest solutions. We offer safe, chemical alternatives to treat your home or business from the dangers of infestation. We're proud to be a QualityPro Certified company and a part of the NPMA (National Pest Management Association).
Home Pest Control In Crescent Beach, FL
For year-round protection from common Florida pests, turn to Lindsey Pest Services. We offer comprehensive residential pest control services and are currently treating over 10,000 homes in the area.
We know that each pest problem is different, so we offer three different customizable treatment plans. All of our plans provide basic home protection from over 30 household pests, including various ant, cockroach, spider, and beetle species. It also tackles centipedes, millipedes, wasps, crickets, gnats, and more. All three of our plans also come with a pest-free guarantee. Our guarantee promises that if pests return to your home between quarterly visits, we will come back and retreat at no additional cost to you.
If you're looking for added Sentricon® System with Always Active™ termite protection as well as rodent control, webbing removal, and wasp control, then our Better Pest Control Plan may be the option for you. It is our most popular treatment.
Our most comprehensive treatment plan, our Best Pest Control Plan, offers protection from over 30 common area pests plus Sentricon® with Always Active™ termite protection, rodent control, webbing removal, wasp control, and seasonal mosquito and scorpion control.
Don't wait another minute to keep your Crescent Beach home protected from unwanted pests all year long. Contact us today to discuss your residential pest control needs and to schedule your free inspection. Whether you presently detect pest activity or you want to be proactive in preventing future pest activity, we're here to help.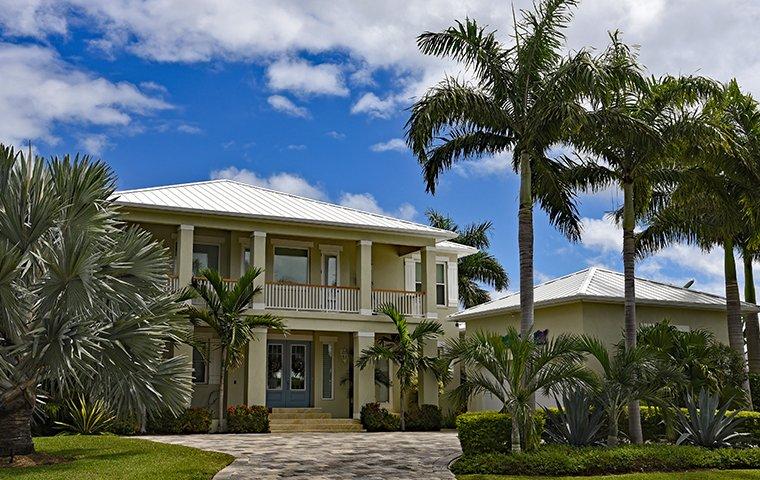 Commercial Pest Control In Crescent Beach, FL
The Lindsey Pest Services team comprises experienced pest experts who know how to treat businesses for pest infestations. Our comprehensive commercial pest control services are used by a wide range of businesses and facilities, including but not limited to office buildings, malls, medical facilities, apartment buildings, warehouses, schools, restaurants, and more.
We understand that no building, no schedule, and no pest problem are alike, which is why we tailor our treatments to fit your unique needs. Don't let scheduling obstacles impede your pest control solutions. Know that the experts at Lindsey Pest Services will work with your situation to come up with a plan that's convenient, effective, and affordable. We know that pest problems plague the health and well-being of your employees and customers, and therefore we will do everything we can to meet your needs.
Our commercial pest process begins with a phone call. Then, we will send out one or more of our certified field technicians to conduct a thorough inspection of your property. From there, we will come up with a plan tailored to your needs, review the plan with you, and begin treatments. We will communicate with you every step of the way to know when we're coming and how and where we treated for pest problems. We utilize an IPM (Integrated Pest Management) system that guarantees pest-free results and protection for years to come. Don't hesitate. Call us today to discuss how we can help protect your business from the detriments of pest infestation.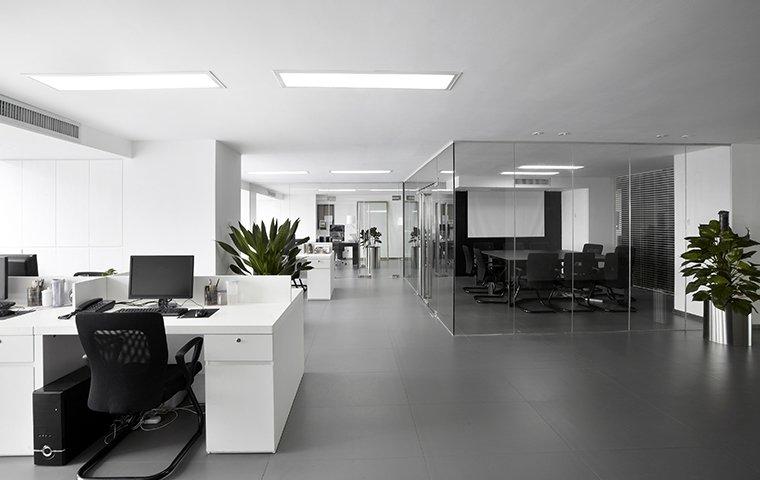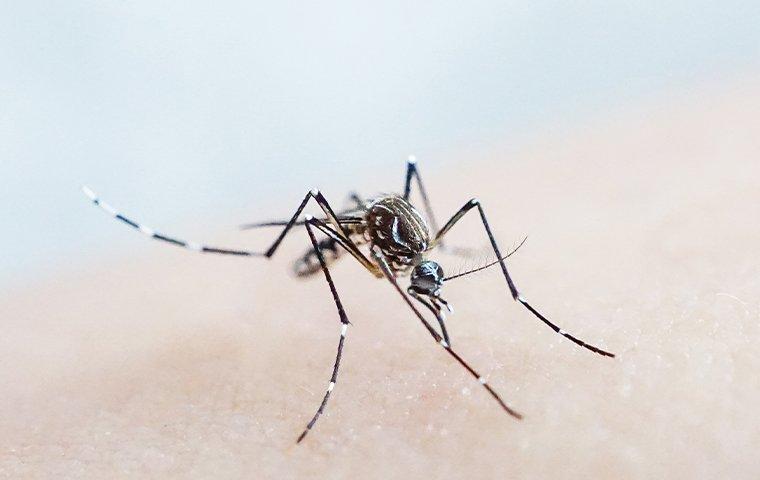 Guide To Minimizing Mosquitoes In Crescent Beach, FL
Mosquitoes are vector pests, meaning they carry a long list of vector-borne illnesses that they can transmit to whomever they decide to bite. As they feed on our blood, they also inject pathogens into our systems, possibly leading to diseases that can become quite serious.
Though you can't eliminate every last mosquito, you can take precautions to keep these buzzing insects away. First, survey the exterior of your property, looking particularly for areas of standing water. Mosquitoes still need water to breed and use any found pool to lay their eggs, including water collected in wheelbarrows, children's toys, birdbaths, and tarps. Also, keep your grass and foliage well-trimmed to prevent additional resting areas.
To protect yourself against mosquitoes, inspect your screens for rips and tears. When venturing outside, use a CDC insect repellant that contains DEET or picaridin. Lastly, dress carefully. Mosquitoes are attracted to dark colors, so light and bright clothing will help keep them away. Wear long sleeves and long pants to protect your arms and legs from unwanted bites.
Despite your best efforts, you still may have a wild mosquito population. For dependable, year-round mosquito control, look no further than Lindsey Pest Services. We are knowledgeable about the breeding and nesting habits of mosquito populations, and we know how to drastically reduce them from your property and keep them away. It's not worth the risk when it comes to your health. Call us today to discuss our mosquito control services and what we can do for you.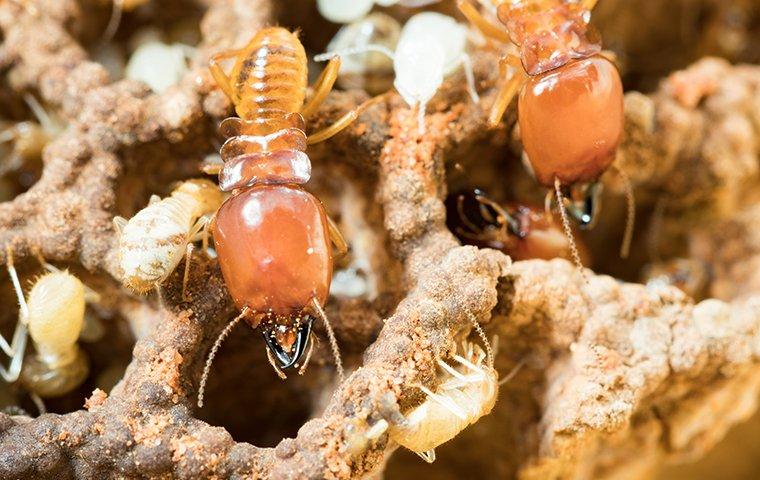 Protect Your Crescent Beach, FL Property From Termite Damage
They may be small, but the scope of their destruction isn't. Termite damage is a huge threat for a variety of reasons. These wood eaters eat away at the construction of your home and can cause large-scale, costly damage that's detrimental and threatening to your property's structural integrity. To protect your home or business from the horrors of termite infestation, it's essential to take preventative action. The following list of suggestions can go a long way to help you avoid termite activity:
Use of weather stripping around windows and doors

Inspection of wooden items before entering home

Removal of damaged, rotting wood

Strategic storage of wood away from soil and foundation

Moisture reduction around home

Roof and structural repairs
Unfortunately, no method of prevention is entirely adequate. The most reliable way to treat and prevent a termite infestation is to contact pest professionals. Lindsey Pest Services offers comprehensive treatments that eliminate all termite activity and guarantee long-term protection. Call us today to discuss your termite protection needs. We work to customize each plan to fit the individual client's needs because you are our priority.