Northeast Florida Pest Experts Serving Fernandina Beach
Fernandina Beach is a beautiful Florida city located in Nassau County along the Atlantic Coast. It offers residents and visitors a warm and welcoming community, sandy beaches, and diverse local shops and restaurants. Unfortunately, the humid warm weather in Fernandina Beach doesn't just attract people, it also attracts insects and other pests. To control pest activity in your Fernandina Beach home or business, turn to the local professionals at Lindsey Pest Services. Our effective, eco-friendly, and modern pest control services provide a long-term solution. Contact Lindsey Pest Services today to learn more about maintaining a pest-free commercial or residential property in Fernandina Beach!
Home Pest Control In Fernandina Beach, FL
Lindsey Pest Services offers year-round solutions to eliminate current pest problems and guard against future pest infestations. We understand the unique pest pressures that homeowners in Northern Florida face each day and will work closely to provide reliable and guaranteed pest control services. Our Better plan is our most popular year-round pest control plan. It includes:
Quarterly pest control

Coverage against 30+ pests

Protection against wood-destroying termites through the Sentricon® System with Always Active™

Webbing removal (up to 12 ft)

Wasp removal (up to 10 ft)

Rodent control

Lindsey Pest Free Guarantee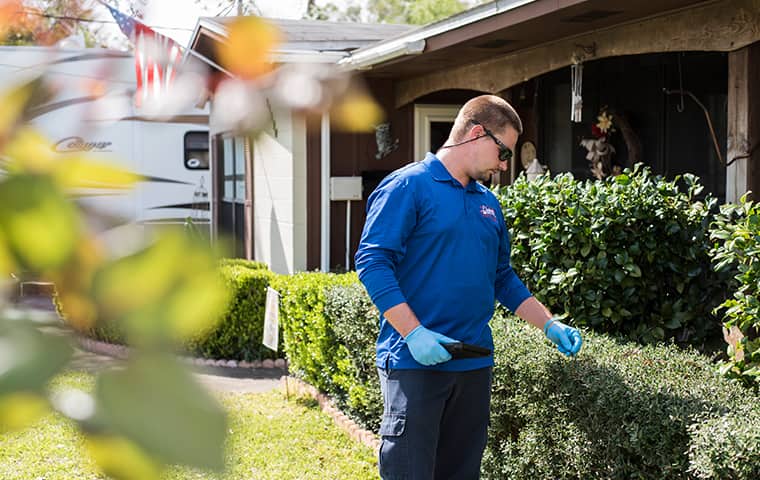 To learn more about our Better plan or any of our other residential pest control options, give us a call today.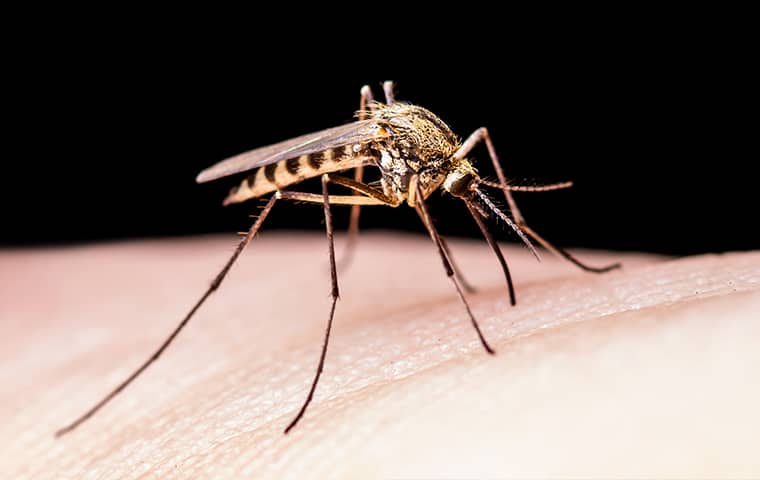 3 Things Fernandina Beach, FL Residents Should Know About Mosquitoes
Mosquitoes live and breed outside which makes controlling and eliminating them difficult. But doing everything you can to minimize your exposure to them is important because of the number of serious diseases and parasites they are capable of spreading.
Knowing the following 3 things about mosquitoes can help you reduce their numbers on your property and minimize your exposure to them.
Mosquitoes are active in temperatures above 50 degrees. This means that these biting pests are active and a threat most of the year in Fernandina Beach. Professional mosquito control is the best way to control their numbers.

Female mosquitoes lay their eggs on areas of standing water. Removing standing water from your property is key to reducing mosquito populations. Keep gutters unclogged, fix leaky fixtures, store containers that can collect water upside down when they are not in use, and fill in low-lying areas on your property.

Mosquitoes are most active at dusk and dawn. During the heat of the day, they hide in areas of tall grass, overgrown vegetation, shrubs and bushes, and in mulch. Removing or limiting their favorite hiding spots from your property will help make your property less attractive to them.
To help you reduce mosquito numbers on your property throughout the entire year, Lindsey Pest Services offers effective mosquito control services. Give us a call today to learn more about our professional mosquito control options.
Commercial Pest Control In Fernandina Beach, FL
Pests are difficult to prevent from finding their way into businesses. Keeping them out of your Fernandina Beach facility is one of the best things you can do to ensure the success of your business and keep its reputation positive. To prevent pest problems in your commercial facility, partner with Lindsey Pest Services. We focus on prevention through Integrated Pest Management. To protect your customers, employees, and equipment we use chemical alternatives and practical pest solutions wherever and whenever possible. Lindsey Pest Services takes pride in using pest elimination strategies that will meet your facility's unique needs while following the strict guidelines and standards set by the National Pest Management Association (NPMA).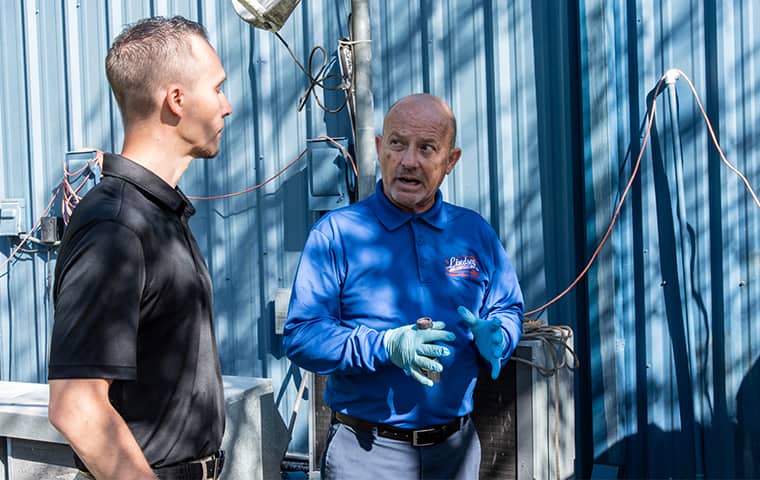 To learn more about our commercial pest control services for Fernandina Beach, Florida, reach out to us today!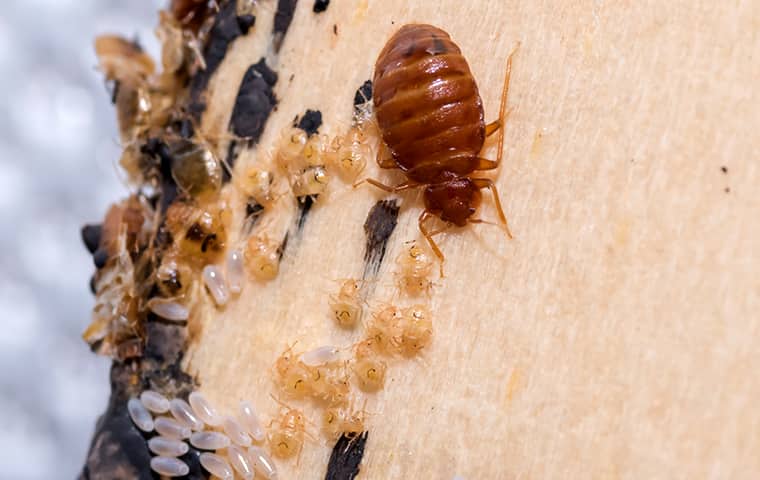 Mini Guide To Bed Bugs In Fernandina Beach, FL
Bed bugs invade homes and businesses to find food and shelter. They don't care how big or small your structure is. They don't care how clean or cluttered it is. They don't care whether it is spotless or dusty. Bed bugs only care that there are people present they can feed on. Bed bug infestations typically start in sleeping areas. If their population is allowed to grow, they will migrate throughout your structure, invading multiple rooms.
If bed bugs hitchhike their way into your Fernandina Beach home or business, know that Lindsey Pest Services has the experience and dedication needed to completely eliminate the infestation. We understand how stressful an infestation can be which is why we guarantee our services 100%.
By partnering with Lindsey Pest Services, you will be able to sleep soundly knowing the infestation is completely gone. To learn more about our bed bug elimination services or to schedule an inspection, call us today!