Northeast Florida Pest Experts Serving Fleming Island
The community of Fleming Island offers a quiet respite for its lucky residents to call home. Located just 21 miles from Jacksonville, it offers a quick commute to larger area cities and is the perfect place to live, work, and enjoy time with family and friends. To help protect the people, homes, and businesses in Fleming Island from the pests that also thrive in the warm Florida sun, the professionals at Lindsey Pest Services offer various modern, eco-friendly pest control services. Our licensed and certified experts work closely with customers to create easy-to-maintain pest control plans which provide a long-term solution against invasive Florida pests. Learn more today about how we can work together to keep pests out of your Fleming Island home or business!
Home Pest Control In Fleming Island, Florida
To help protect the structure of your home and the safety and well-being of your family, the pest professionals at Lindsey Pest Services offer highly effective pest control solutions to get pests out and keep them out of your Fleming Island home. Through our residential pest control program, we can successfully provide you with a long-term solution to rid your Fleming Island home of the common pests in Northeastern Florida. Our pest control services include implementing a thorough perimeter control program combined with any needed interior treatments to stop problems with pests. To begin eliminating and protecting your unique home from pests, our professionals will create a customized solution for your home. Our pest control solutions include using baiting techniques that eliminate or reduce the chance of odor and allow for their safe placement away from people and pets. Baits also lessen the need for pesticide sprays. Our baiting techniques include:
Bait stations - The stations are placed in out-of-the-way areas of your home to eliminate pests while not impacting your daily life.

Applied baiting - This baiting technique combines each particular pest's food with an insecticidal bait to control and eliminate pest populations.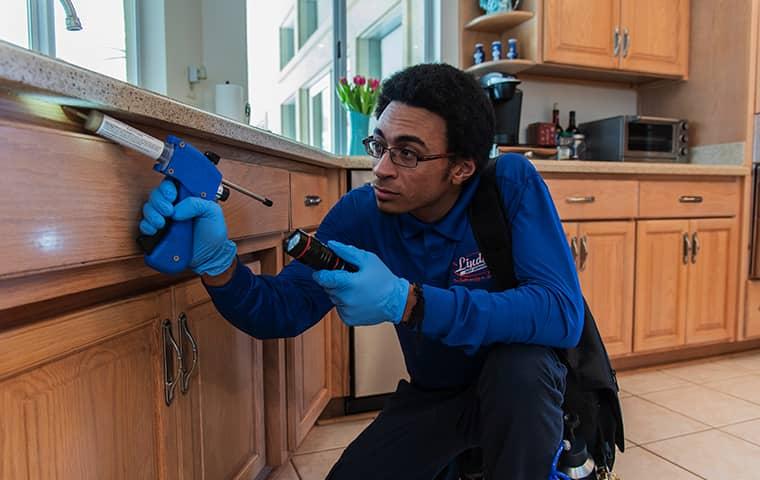 Whether your home requires monthly, bi-monthly, quarterly, or yearly pest control services, we can work together to devise a plan to provide the services needed to control and eliminate pests from your Fleming Island home.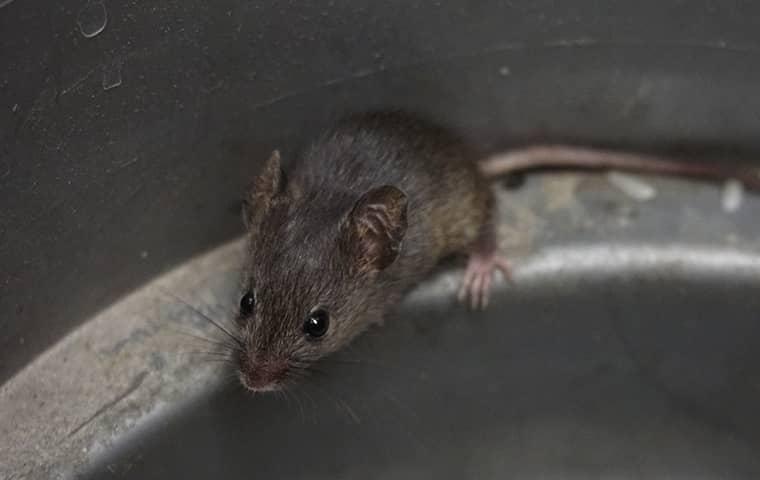 Tips To Avoid Rodents In Fleming Island, FL
Rodents are a constant threat to homeowners in Fleming Island; they can enter homes in multiple ways, through chimneys, through holes along the roofline, through spaces in the foundation or utilities entering into your home, or through open doors and windows, all in an attempt to secure safe shelter and easy access to food and water. To help keep rodents out of your home and away from your family and food, partner with Lindsey Pest Services and put into place a customized rodent control plan that includes the accurate identification of the rodent species in your home, inspection, treatment, rodent-proofing, and communication and documentation. In addition to our professional services, some things you can do around your property to help avoid problems with rodents include:
Reduce their access to food by making sure outdoor trash cans have locking lids on them, make sure trash is regularly removed from your home, pick up uneaten pet food in between feedings, and store food in airtight containers.

Limit rodents' access into your home by making sure to seal cracks in your home's foundation, seal spaces around utilities entering into your home, repair broken roof shingles, and fix holes along the roofline.

Trim tree branches and overgrown shrubs and bushes away from the exterior of your home.

Clear up any debris on your property and keep storage areas clear of clutter to reduce hiding spots for rodents in and around your home.
Commercial Pest Control In Fleming Island, FL
Partner with Lindsey Pest Services to implement a long-term, effective pest control solution for your Fleming Island business. At Lindsey, we focus on preventing pest problems through Integrated Pest Management, using chemical alternatives and practical pest solutions wherever possible. We provide pest control, elimination, and extermination services for a wide variety of pests, including ants, rodents, bed bugs, fleas, spiders, silverfish, cockroaches, and treatment for wood-destroying termites. Our pest professionals work closely with you to create a customized pest elimination plan which provides lasting pest protection for your business. For additional peace of mind, Lindsey Pest Services uses pest-elimination strategies that follow the strict guidelines and standards set by the National Pest Management Association (NPMA).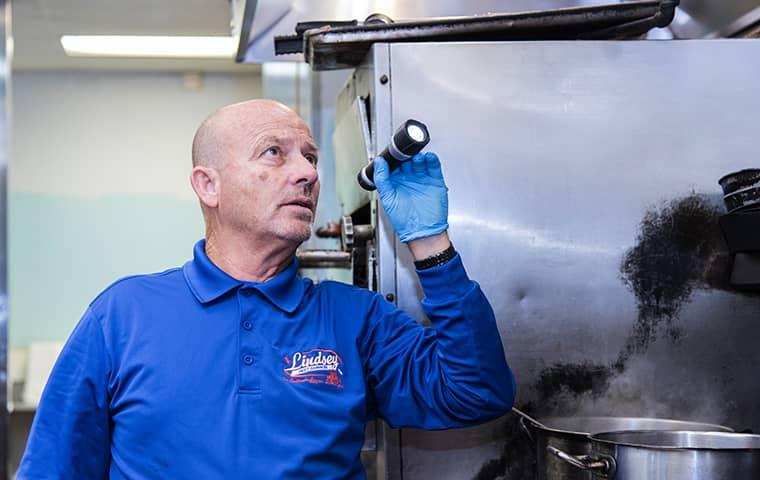 To learn more about protecting your commercial property from invasive northeastern Florida pests with our professional pest control services, give us a call today!
Guide To Preventing Termite Damage In Fleming Island, FL
At Lindsey, we can help protect your Fleming Island property from termites through our highly effective termite control services. At Lindsey Pest Services, our termite control solutions include:
A thorough termite inspection using Termatrac to identify areas in your home experiencing moisture issues and to identify movement within your walls. Our Technicians will also inspect your home for signs of termites and termite damage.

Precision injection treatment to eliminate any active termites.

The installation of the Sentricon® System with Always Active™ to offer a long-term solution against termites.

Visits to your property every three months to inspect your property, making sure your property is still termite-free, and keep your termite damage warranty active.
We also offer termite pre-treatment options to stop termites before they have the chance to invade and attack your home. These pre-treatment options include liquid pre-treatments and the Bora-Care system. In addition to our professional services, you can reduce moisture levels in and around your home to help prevent termites from being attracted to your home. Ensure gutters are working correctly, fix any leaky pipes and fixtures, install dehumidifiers, and ensure crawl spaces are adequately ventilated.
Four Tips For Fleming Island Properties
Maintaining a residential or commercial property is enough work as it is, but in Fleming Island, this task is made even more difficult by waves of barraging pests. Insects, mammals, and wildlife animals each pose a threat to homeowners and endanger the well-being of everyone in the home. The following four tips may help Fleming Island home, and business owners manage the risk factors associated with general pest activity:
1. Ensure that the lawn is cut to a manageable length. Trim trees and bushes as necessary, and do not allow areas of thick weeds to create harborage zones for insects such as mosquitoes, ticks, or fleas.

2. Have the building sealed and caulked against cracks, gaps, and small splits in the concrete. Make sure that you are using waterproof caulking that will last for many years to come.

3. Remove any food, water, or crumbs around the building that could be attracting pests to your location.

4. Keep a watchful eye on the overall health and wellness of your property. Should you notice anything out of the ordinary, or signs that your building could be infested by pests and other animals, get in touch with the team at Lindsey Pest Services as soon as possible.
Ready to make your Fleming Island residential or commercial pest control plan completely airtight? Call Lindsey Pest Services for a free quote.
Mosquito Control: What Fleming Island Residents Ought To Know
Getting a mosquito bite is an ordinary occurrence around an area as saturated as Fleming Island. Unfortunately, mosquito-related concerns are far less than ordinary. Insects that feed on human blood are explicitly known for spreading serious illnesses, some of them requiring professional medical attention and hospitalization to treat. A few of the most serious of these include:
West Nile Virus
Encephalitis
Dengue Fever
Many home and business owners around Fleming Island are concerned about the implications of mosquito bites and opt to treat them with DIY(do it yourself) techniques. However, it is essential to note that home remedies, DIY techniques, and over-the-counter products can only be used to prevent a mosquito outbreak. They cannot be used to treat.
The treatment of a mosquito infestation around your Flemish Island property must and should be addressed by the professional team at Lindsey Pest Services. We have everything you need for seasonal mosquito abatement, all from the touch of a button. Contact us today to start your mosquito control plan.
How To Control Fleas In Fleming Island Yards
Whether or not you own pets, your Fleming Island lawn could be overflowing with hundreds of biting fleas. These tiny creatures cannot be seen by the naked eye alone and are usually best identified by the signs and symptoms they leave behind. Once the pests find a way into your home via potted plants, pets, or even secondhand appliances, they will begin to leave a trail of:
Flea Dirt
Itchy Bites
Pet Hair Loss (Alopecia)
Control fleas before they ever arrive around your Fleming Island property for the best possible outcome. Start your prevention steps by:
Treating all indoor and outdoor pets with flea and tick serum. These can be applied through flea collars, topical ointments, or oral medications.
Check secondhand furniture, items, and appliances for signs of flea activity. If anything on or around the object causes you to pause, consider not purchasing it and opting for something else.
Use flea treatments on all potted plants that move between inside and outside growing areas.
The best and most important tip regarding Fleming Island flea control revolves around high-quality flea mitigation treatments from Lindsey Pest Services. Our technicians are standing by to take your call at any time.
Why Is Wasp And Hornet Control So Important For Fleming Island Properties?
Most property owners around the Fleming Island area will ignore, avoid, or not notice stinging insect colonies on their property. For one thing, large hives near residential homes have become less frequent than in past years. For another, these pests often come with the mantra, 'leave us alone, and we will leave you be.' However, the presence of any stinging insect hive comes with several distressing concerns:
Stinging insects like wasps and hornets may sting homeowners multiple times in a row. These cause painful welts on the skin and may cause allergic reactions in others.
The venom of stinging insects may be extremely dangerous for children, young pets, and older adults.
Beehives, wasp colonies, and hornet nests may impede your ability to move about freely on the lawn.
Lindsey Pest Services is proud to provide stinging insect control for Fleming Island property owners, serving for more than 60 years. When it comes to protecting your loved ones from the threat of pest invasion, our team has your back. Call, click, or sign up online now for stinging insect control right away.