Northeast Florida Pest Experts Serving Fleming Island
The community of Fleming Island offers a quiet respite for its lucky residents to call home. Located just 21 miles from Jacksonville, it offers a quick commute to larger area cities and is the perfect place to live, work, and enjoy time with family and friends. To help protect the people, homes, and businesses in Fleming Island from the pests which also thrive in the warm Florida sun, the professionals at Lindsey Pest Services offer a variety of modern, eco-friendly pest control services. Our licensed and certified experts work closely with customers to create easy-to-maintain pest control plans which offer a long-term solution against invasive Florida pests. Learn more today about how we can work together to keep pests out of your Fleming Island home or business!
Home Pest Control In Fleming Island, Florida
To help protect the structure of your home and the safety and well-being of your family, the pest professionals at Lindsey Pest Services offer highly effective pest control solutions to get pests out and keep them out of your Fleming Island home. Through our residential pest control program, we can successfully provide you with a long-term solution to rid your Fleming Island home of the common pests in Northeastern Florida. Our pest control services include the implementation of a thorough perimeter control program combined with any needed interior treatments to stop problems with pests. To begin eliminating and protecting your unique home from pests, our professionals will create a customized solution for your home. Our pest control solutions include the use of baiting techniques which eliminate or reduce the chance of odor and allows for their safe placement away from people and pets. Baits also reduce the need for pesticide sprays. Our baiting techniques include:
Bait stations - The stations are placed in out-of-the-way areas of your home to eliminate pests, while not impacting your daily life.

Applied baiting - This baiting technique combines the food that each particular pest feeds on with an insecticidal bait to control and eliminate pest populations.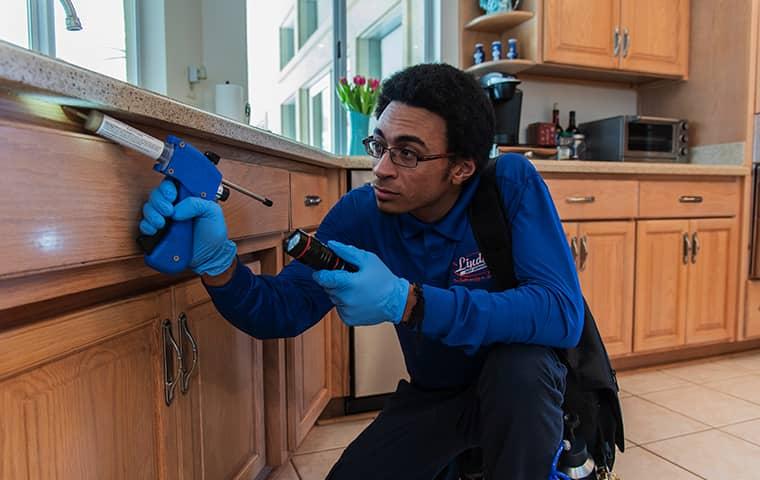 Whether your home requires monthly, bi-monthly, quarterly or yearly pest control services we can work together to devise a plan to provide the services needed to control and eliminate pests from your Fleming Island home.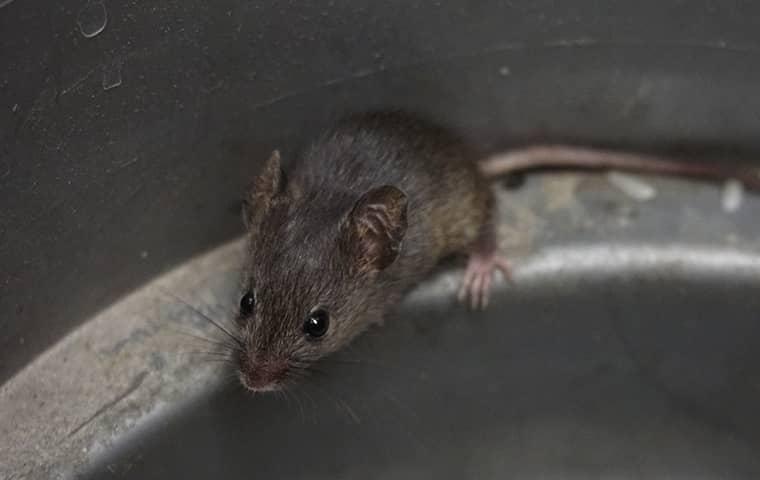 Tips To Avoid Rodents In Fleming Island, FL
Rodents are a constant threat to homeowners in Fleming Island; they can enter homes in multiple ways, through chimneys, through holes along the roofline, through spaces in the foundation or utilities entering into your home, or through open doors and windows, all in an attempt to secure safe shelter and easy access to food and water. To help keep rodents out of your home and away from your family and food, partner with Lindsey Pest Services and put into place a customized rodent control plan that includes the accurate identification of the rodent species in your home, inspection, treatment, rodent proofing, and communication and documentation. In addition to our professional services, some things you can do around your property to help avoid problems with rodents include:
Reduce their access to food by making sure outdoor trash cans have locking lids on them, make sure trash is regularly removed from your home, pick up uneaten pet food in between feedings, and store food in airtight containers.

Limit rodents' access into your home by making sure to seal cracks in your home's foundation, seal spaces around utilities entering into your home, repair broken roof shingles, and fix holes along the roofline.

Trim tree branches and overgrown shrubs and bushes away from the exterior of your home.

Clear up any debris on your property and keep storage areas clear of clutter in order to reduce hiding spots for rodents in and around your home.
Commercial Pest Control In Fleming Island, FL
Partner with Lindsey Pest Services to implement a long-term, effective pest control solution for your Fleming Island business. At Lindsey, we focus on preventing pest problems through Integrated Pest Management; using chemical alternatives and practical pest solutions wherever and whenever possible. We provide pest control, elimination and extermination services for a wide variety of pests, including ants, rodents, bed bugs, fleas, spiders, silverfish, cockroaches, and treatment for wood-destroying termites. Our pest professionals work closely with you to create a customized pest elimination plan which provides lasting pest protection for your business. For additional peace of mind, Lindsey Pest Services uses pest-elimination strategies that follow the strict guidelines and standards set by the National Pest Management Association (NPMA).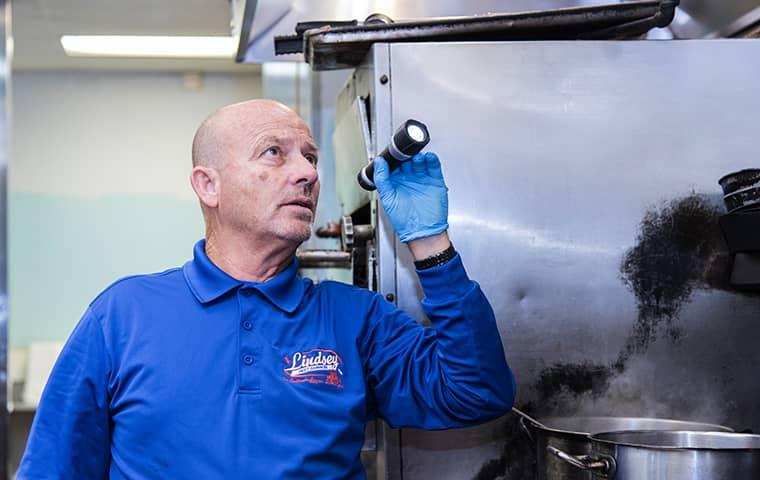 To learn more about protecting your commercial property from invasive northeastern Florida pests with our professional pest control services, give us a call today!
Guide To Preventing Termite Damage In Fleming Island, FL
At Lindsey, we can help to protect your Fleming Island property from termites through our highly effective termite control services. At Lindsey Pest Services our termite control solutions include:
A thorough termite inspection using Termatrac to identify areas in your home which are experiencing moisture issues and to identify movement within your walls. Our Technicians will also inspect your home for signs of termites and termite damage.

Precision injection treatment to eliminate any active termites.

The installation of the Sentricon® System with Always Active™ to offer a long-term solution against termites.

Visits to your property every three months to inspect your property, making sure your property is still termite-free, and to keep your termite damage warranty active.
We also offer the termite pre-treatment options to stop termites before they have the chance to invade and attack your home. These pre-treatment options include liquid pre-treatments and the Bora-Care system. In addition to our professional services, you can reduce moisture levels in and around your home to help prevent termites from being attracted to your home. Make sure gutters are working properly, fix any leaky pipes and fixtures, install dehumidifiers, and ensuring crawl spaces are properly being ventilated.