Northeast Florida Pest Experts Serving Fruit Cove
Fruit Cove is located in St. Johns County, in the beautiful community of St. Johns. To help make living in Fruit Cove as serene and enjoyable as possible, the professionals at Lindsey Pest Services offer a variety of effective and sustainable pest control solutions. We have over 60 years of experience in providing pest control in the Greater Jacksonville area. Take advantage of this experience and let us work with you to keep common insects and rodents out of your Fruit Cove home or business. To learn more about our industry-leading, eco-friendly pest control services, give us a call!
Home Pest Control In Fruit Cove, Florida
In the Greater Jacksonville area, Lindsey Pest Services is proud to be the go-to pest elimination and protection experts. We provide homeowners year-round control to keep pests out of homes and away from people, their food, and other belongings. Lindsey offers three different levels of pest control protection to help meet the specific needs of any Fruit Cove homeowner. Our most popular program option is our Better program; it provides protection against over 30 common pests plus wood-destroying termites. This plan includes:
Quarterly pest service

Lindsey Pest Free Guarantee

Webbing removal (Up to 12 ft)

Wasp removal (Up to 10 ft)

Rodent control

Sentricon termite protection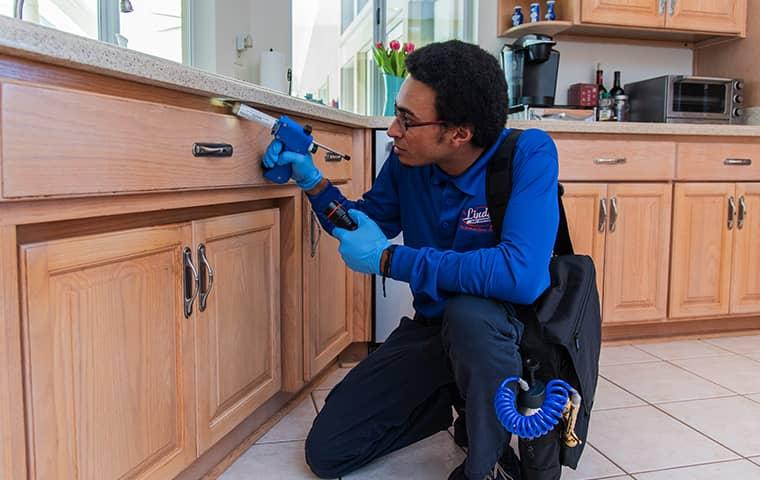 To schedule a free inspection for your Fruit Cove home, reach out to us today and speak with one of our friendly professionals.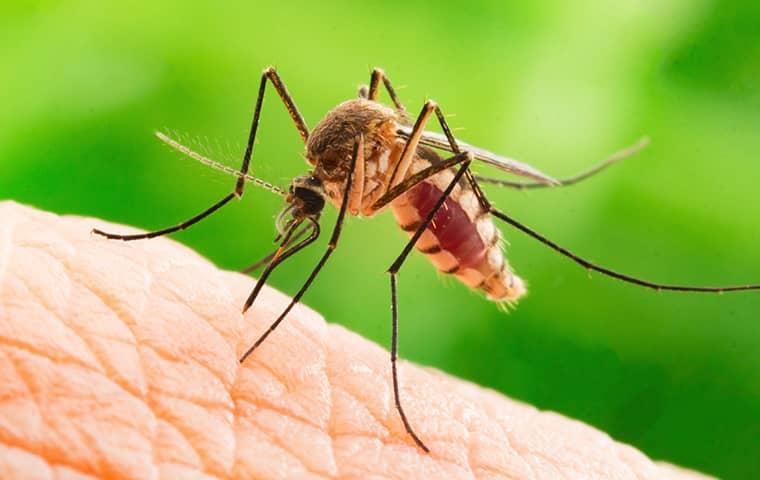 Why It Is Important To Minimize Mosquito Exposure In Fruit Cove, FL
There are many reasons that reducing mosquito exposure for you and your family is important, some of the top reasons include:
Their relentless itchy bites can make spending time in your own backyard almost impossible.

Mosquitoes carry and transmit a variety of diseases to people including the very serious West Nile virus.

Mosquitoes can infect pets with potentially life-threatening parasitic heartworms.
To minimize mosquito populations on your Fruit Cove, Florida property, one of our mosquito control experts can come to your property, complete an inspection, and determine if a mosquito control program is a good fit for your property. To reduce mosquito numbers, we will come to your property and identify the areas where mosquitoes are likely to be living and breeding, then recommend ways to discourage mosquitoes from breeding on your property, and finally treat mosquito resting and breeding sites. To learn more about our year-round solutions to reducing the number of biting mosquitoes living and breeding on your Fruit Cove property, give us a call today.
Commercial Pest Control In Fruit Cove, FL
Lindsey Pest Service protects a variety of commercial properties from pests including office buildings, malls, private schools, churches, warehouses, restaurants, and more. To help you maintain a pest-free business our highly trained and educated professionals will create a customized pest elimination strategy that is specific to your business and completed in an environmentally responsible manner. Our commercial pest control services rely on Integrated Pest Management (IPM) solutions. IPM is an eco-friendly pest control strategy that focuses on using the least amount of materials possible while offering long-term pest control through biological control, habitat manipulation, and increased sanitation practices.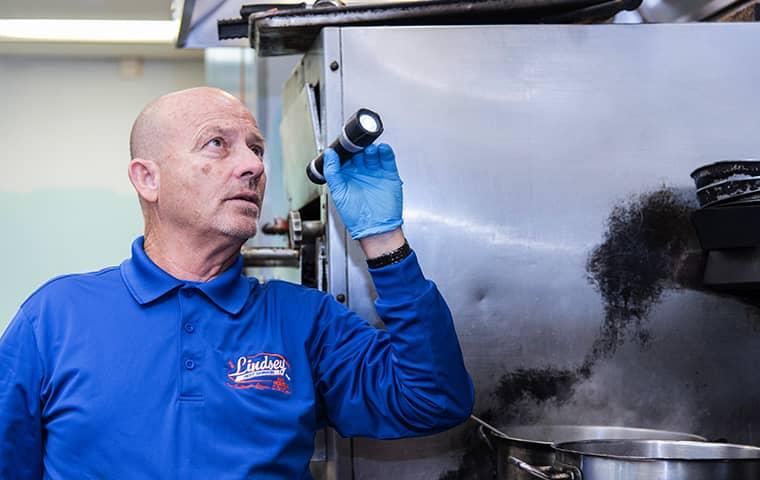 To implement a long-lasting solution to solve your commercial facility's pest issues, contact Lindsey Pest Services today.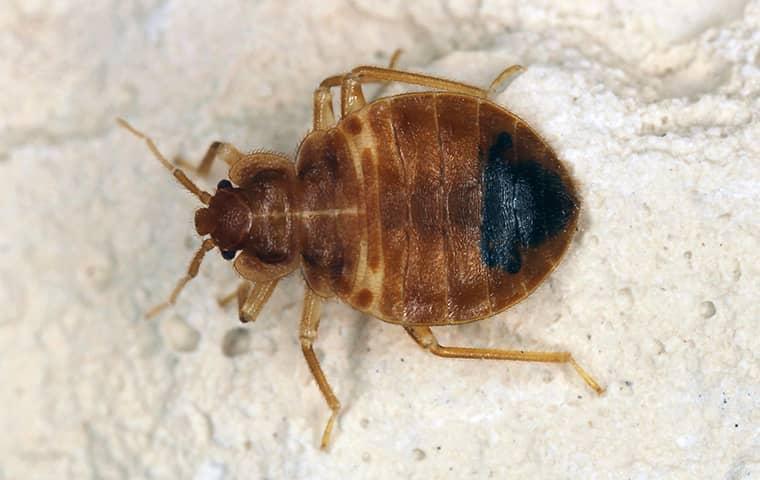 How To Identify A Bed Bug Infestation In Fruit Cove, FL
Knowing how to identify a bed bug infestation in your Fruit Cove home is important so that the professional services needed to eliminate an infestation can be quickly acquired, helping to stop their spread throughout your home. Signs of a bed bug infestation include:
Finding blood spots on your sheets, mattresses, or box springs.

Finding dark streaks of bed bug excrement on sheets, mattresses, or box springs.

Discovering shed bed bug skins in places such as between your mattress and box spring, in cracks found in the headboard or footboard, in the seams of upholstered furniture and/or along the edges of walls.

Discovering apple seed-shaped adult bed bugs under mattresses and box springs, in the seams of furniture, under piles of clothing, in electronics, or in cracks in walls.
If you discover signs of bed bugs in your Fruit Cove home, contact Lindsey Pest Services immediately. We will quickly dispatch an expert to your home to determine the severity of the infestation to decide the best course of treatment. At Lindsey, we have several bed bug treatment options including heat (steam), EPA-approved chemicals, and our portable heat chamber. To learn more about our guaranteed bed bug control services and/or to have questions answered, please give us a call today!