Northeast Florida Pest Experts Serving Palatka, Florida
Located in Putnam County, Florida is the community-driven city of Palatka. This bustling place is filled with friendly people, great neighborhoods, and is well known for the local festivals it hosts. Unfortunately, this northern Florida city is not just home to people, but to many pests that also love the sunny warm weather found in Palatka throughout most of the year. But, with the help of Lindsey Pest Services, you can easily keep insects and rodents off of your property and away from your family. For more than 60 years we have been providing pest control to the Greater Jacksonville area. To learn more about our affordable and effective residential or commercial pest control services, give us a call today.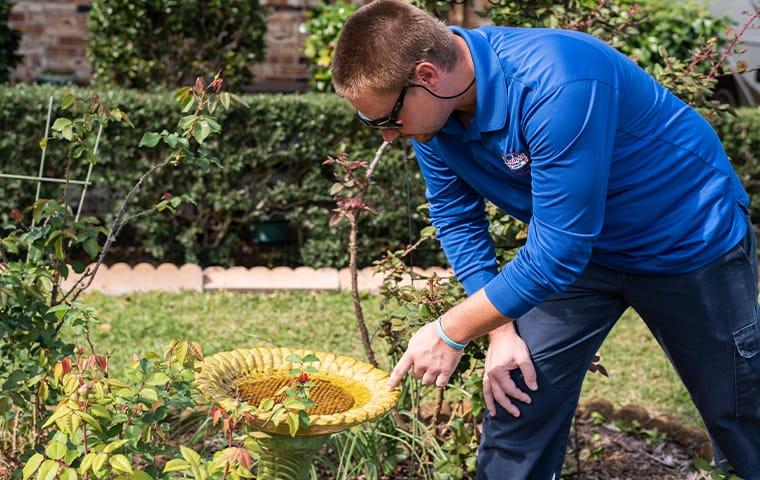 3 Things Palatka, FL Residents Can Do To Minimize Mosquito Exposure
Mosquitoes are a difficult pest to keep off your property since they live and breed outside and will travel from neighboring yards in search of food. However, the good news is that doing the following three proactive steps can help to minimize your family's exposure to mosquitoes significantly.
Mosquitoes breed in areas of standing water. Get rid of as much standing water from your property as possible. Make sure gutters are clear, store containers upside down when not in use, fill in low lying areas on your property, and do not overwater garden areas.

Mosquitoes rest during the heat of the day on overgrown vegetation, tall grasses, and mulch. Keep grass cut short, remove thick vegetation, and keep garden areas well-maintained.

Put into place a professional mosquito control program.
To help you minimize biting mosquito populations on your Florida property, our professionals will identify areas where mosquitoes may live and thrive. They will also recommend ways to discourage mosquito breeding areas and to get rid of standing water from your property. Finally, they will treat mosquito resting places. To schedule an inspection for your Palatka property, give us a call today.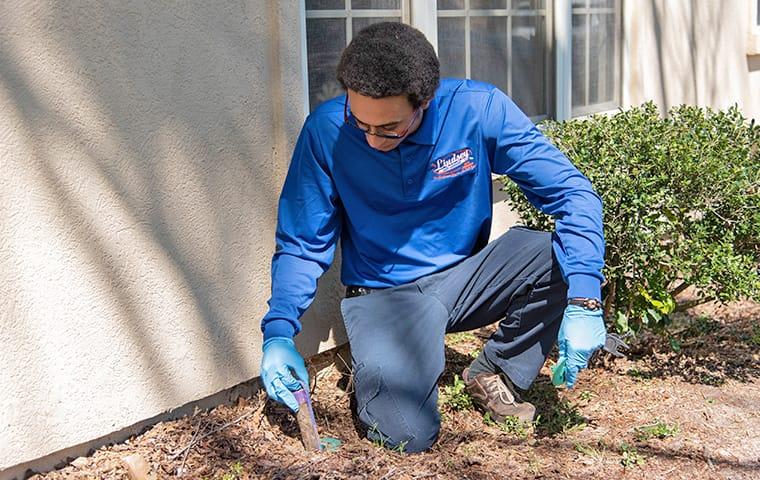 What Does Termite Damage In Palatka, FL Look Like?
Termite damage can be challenging to spot. Termites invade pieces of structural wood where they can tunnel through and feed on it for months or years, without (for the most part) changing its exterior. While the outside of the wood looks okay, the inside of it will be riddled with rough-edged tunnels and filled with debris.

Over time, and after enough damage has been done, the termite's presence will begin to be noticed by the homeowner. If termites are living in your home and feeding on its structural wood, you may find the following damage:
Paint or wallpaper that appears to be splintered or bubbling

Floors that feel "spongy" when you walk across them

Windows and doors that no longer open or close properly

Drooping ceilings
If you ever see signs of termite damage in your home, contact the professionals at Lindsey Pest Services. We will provide fast action and complete the inspection and treatment services needed to eliminate termites and prevent their return. To learn more about our effective termite control services, call today!