Northeast Florida Pest Experts Serving Palm Valley
Like many other communities, Palm Valley is home to many insects and other pests that are attracted to the warm, sunny weather found throughout most of the year in Florida. For the environmentally sound pest control services needed to control pest activity in and around your Palm Valley home or business, turn to the professionals here at Lindsey Pest Services. Lindsey Pest Services offers effective, reliable, and modern pest control services to protect any home or business from dangerous, destructive, and annoying Florida pests. Contact us today to learn more about our affordable residential or commercial pest control options.
Home Pest Control In Palm Valley, Florida
For over 60 years, the professionals at Lindsey Pest Services have been providing the comprehensive solutions needed to eliminate pests and prevent future infestations. We offer three different comprehensive residential pest control plans (Good, Better, and Best plans) for our Palm Valley homeowners to choose from to help meet their unique pest control needs. Our Better pest control plan is our most popular option and includes:
Quarterly pest control

Coverage against 30+ pests

Protection against wood-destroying termites through Sentricon Termite protection

Web removal (up to 12 Ft)

Wasp nest removal (up to 10 ft)

Rodent control

Lindsey Pest-Free Guarantee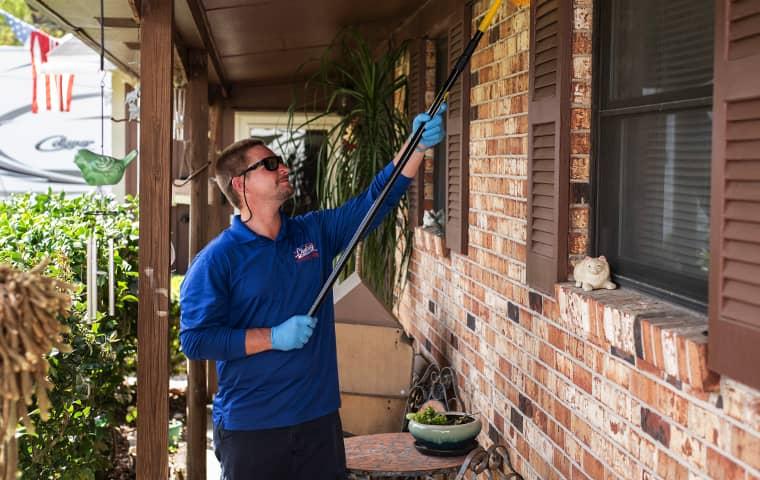 To learn more about our guaranteed residential pest control services, give us a call today.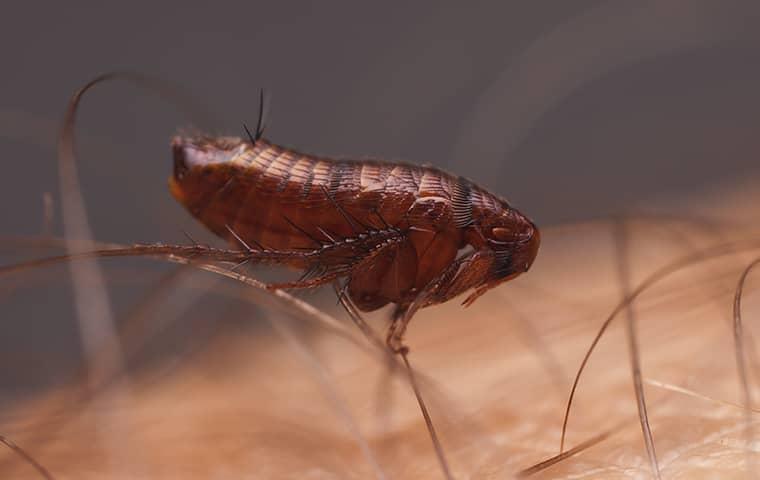 How Flea Control Works In Palm Valley, FL
The warm humid weather in Florida means that fleas are, unfortunately, a year-round pest problem in Palm Valley. Fleas are most often introduced onto properties on the backs of wild animals or stray cats or dogs; once on your property, they can easily find their way into your home on you, your children, or your pets. Once inside, fleas are very difficult to completely eliminate without the help of a professional.
At Lindsey Pest Services, we successfully eliminate fleas through our quality interior and exterior flea treatments. To rid a home completely of fleas, it is necessary to have at least two interior treatments completed, but treatments will continue until the infestation has been completely eliminated. For even more peace of mind regarding fleas, we offer a 90-day treatment guarantee that is activated once proof is presented that pets are on a flea preventative program. To learn more about our effective solutions to invasive fleas, get in touch with the flea control experts at Lindsey Pest Services today.
Commercial Pest Control In Palm Valley, FL
To protect your Palm Valley business from the damaging side-effects of a pest infestation, the local professionals at Lindsey Pest Services offer effective, eco-friendly pest control solutions that can be tailored to meet the unique needs of your business. We focus on preventing pest problems through Integrated Pest Management (IPM), and use chemical alternatives and practical pest solutions whenever possible. Our professionals work with our business customers to create a customized pest-elimination plan, providing lasting pest protection for your business in an environmentally friendly manner. Lindsey Pest Services uses pest elimination strategies that follow the strict guidelines and standards set forth by the National Pest Management Association (NPMA).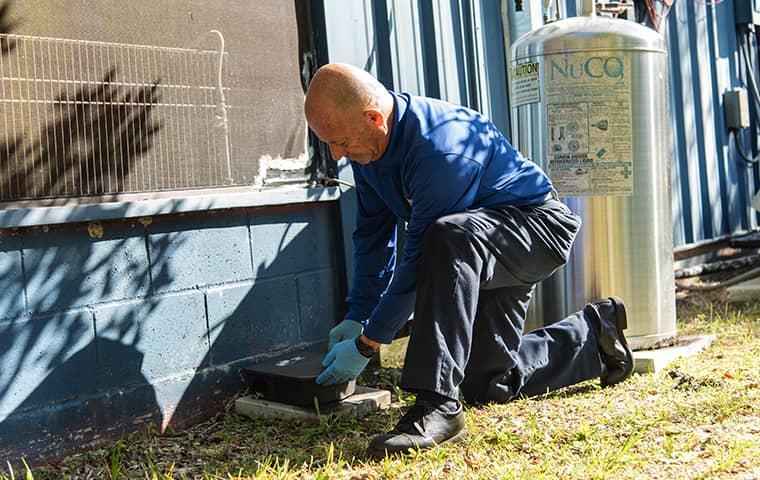 To learn more about protecting your commercial property from a wide variety of insects, rodents, and other pests, give us a call today.
Guide To Bed Bug Prevention In Palm Valley, FL
Preventing problems with bed bugs in your Palm Valley home can be a difficult task because there are so many places you can come into contact with them: at an airport, movie theater, library, shopping center, hospital, hotel, motel, school, or in a taxi, airplane, or bus. To help avoid picking up bed bugs and introducing them into your home, the professionals at Lindsey Pest Services offer the following tips:
When out and about in public places always keep all personal belongings (bags, coats, purses, packages, etc.) up off of the ground.

Regularly wash bags, outerwear, and other items that you and your family use on a daily basis.

Teach your children to keep their personal items in their designated area at school: locker, hook, or cubbie.

Before bringing luggage into a hotel room, always inspect the room for signs of bed bugs first.

Keep luggage off the floor of the hotel and keep personal belongings in sealed plastic bags when not in use.

After returning home from a trip, wash and dry all clothing on a high-heat cycle immediately. Vacuum and wipe down all suitcases that were taken.

Do not purchase used furniture, mattresses, or box springs for use in your home.
If bed bugs do make their way into your home, don't panic, call Lindsey Pest Services. We offer a variety of bed bug solutions to ensure that the entire infestation is eliminated as well as follow-up services to make sure that a re-infestation does not occur.