Northeast Florida Pest Experts Serving Yulee
Yulee is a residential community located in sunny Nassau County, Florida. This friendly community is surrounded by natural beauty, and it provides a safe place for families to thrive. To help protect the homes and businesses located in Yulee from the many pests throughout Nassau County, the local professionals at Lindsey Pest Services offer exceptional pest control services. For more than 60 years, Lindsey Pest Services has provided pest services to protect Florida homes and businesses from biting, crawling, flying, stinging pests. Our eco-friendly and effective pest control services offer comprehensive, long-term solutions for even the toughest pest problems. Contact us today to learn more about our residential and commercial pest control solutions.
Home Pest Control In Yulee, Florida
At Lindsey Pest Services, we combine experience and exceptional pest control services to eliminate pests from homes and prevent their return. We offer three home pest control plans to be sure to meet every homeowner's unique needs. Our Better pest control plan is our most popular option and includes quarterly pest control, coverage against 30+ pests, and protection against wood-destroying termites through the Sentricon® System with Always Active™. It also offers spider web removal (up to 12 ft), wasp removal (up to 10 ft), rodent control, and our Lindsey Pest-Free Guarantee.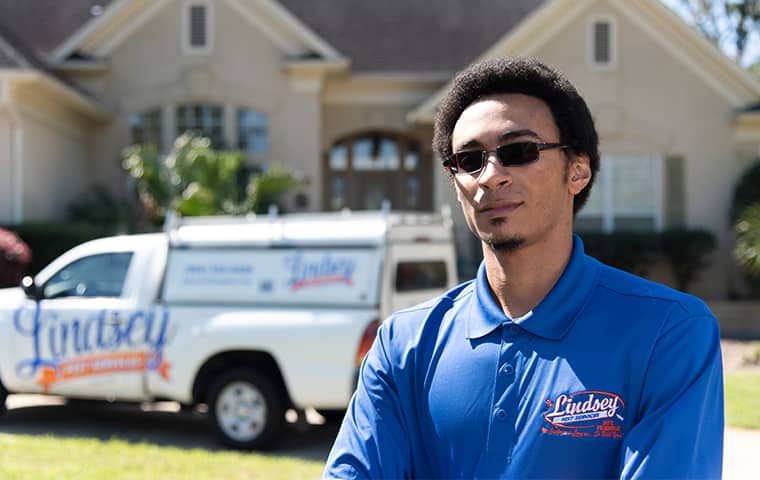 To learn more about our Better home pest control plan, or our other comprehensive home pest control options (Good or Best), give Lindsey Pest Services a call today!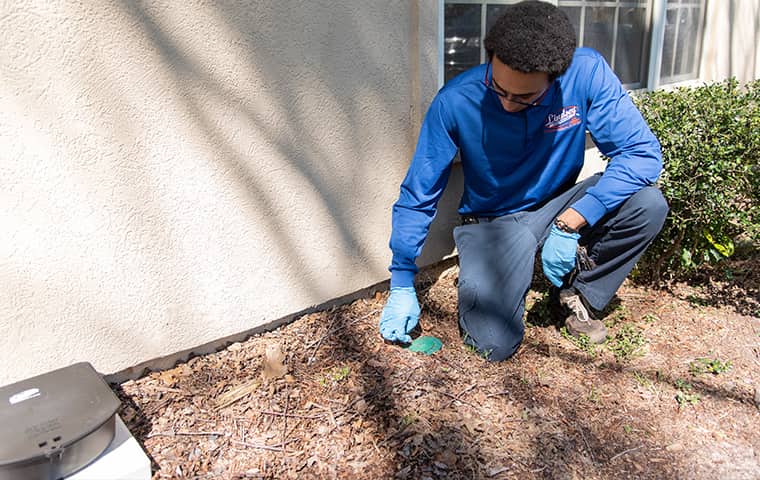 Why WDO Inspections Are Needed In Yulee, FL
A WDO inspection is a visual inspection of a property that a licensed pest control company performs to identify any damage that wood-destroying organisms have created. This inspection helps potential buyers make an informed decision about a property they are interested in. Many mortgage lenders in Florida require a WDO inspection before buying or refinancing a property. Before purchasing a new property, the inspection allows you to know if a wood-destroying organism has damaged its structure and if it requires a professional pest control solution.
Lindsey Pest Services provides a visual WDO inspection for the following organisms: subterranean and drywood termites, powder post beetles, old house borers, and wood-destroying fungi. After the inspection, we provide a documented report of our findings on that day to the necessary parties. It's important to understand that the inspection is only a report of visual findings of accessible areas, not enclosed or inaccessible areas. To schedule a WDO inspection, contact Lindsey Pest Services today.
Commercial Pest Control In Yulee, FL
Lindsey Pest Services has a deep understanding of the pests living in our area. Our professionals know how to control and eliminate them by implementing highly effective and eco-friendly services. Our commercial pest control strategies rely on the principles of Integrated Pest Management (IPM). IPM is a pest control strategy that allows our professionals to use the least amount of materials possible while still providing long-term results. We focus on providing services that deliver lasting protection and follow the strict guidelines and standards set by the National Pest Management Association (NPMA).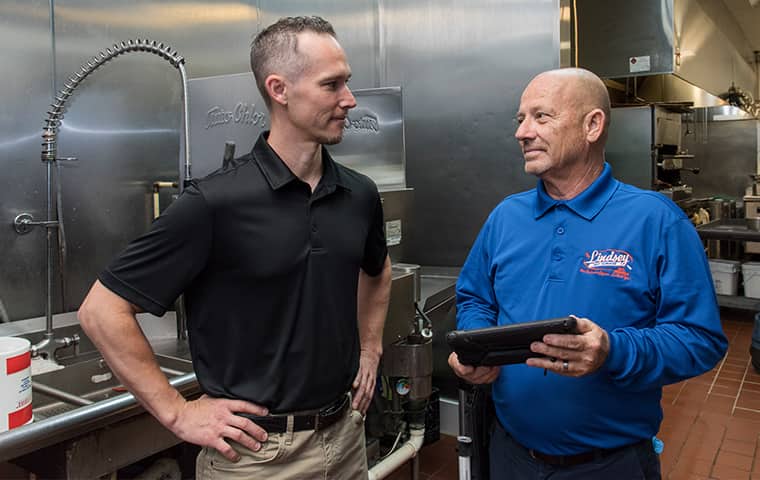 Call us today so we can work with you and put into place a commercial pest control program for your Yulee, Florida business.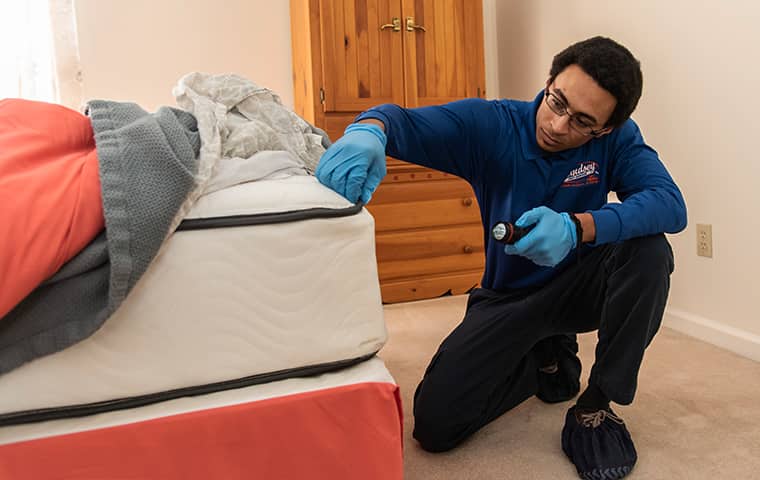 How To Spot A Bed Bug Infestation In Yulee, FL
It is crucial to always be on the lookout for bed bugs and their signs to protect yourself, your family, and your home from invasive, blood-feeding bed bugs. Finding an infestation early helps ensure that eliminating them from your home will be as painless a process as possible. Common signs of a bed bug infestation include:
Finding blood spots on sheets, mattresses, and box springs.

Discovering small brown streaks (excrement) on fabrics, mattresses, and box springs.

Finding bed bug casings (shed skins) lying under mattresses, headboards, or footboards, in the seams of upholstered furniture, and along the edges of walls.

Spotting adult bed bugs in their common hiding spots, along the seams of mattresses, the cracks of walls and wooden furniture, inside electrical outlets, and under box springs.
If you notice signs of bed bugs in your Yulee, Florida home, call the experts at Lindsey Pest Services. We offer a variety of bed bug control solutions, including steam, chemical, and our portable heat chamber to eliminate bed bugs. After treatment is complete, our professionals return two weeks after the initial visit to inspect and provide treatment if necessary. We continue to follow up every two weeks and treat your home until it is entirely free of bed bugs. To schedule a bed bug inspection for your home, give Lindsey Pest Services a call today!
How To Tell If Your Yulee, Florida Home Needs Termite Control
Termite control is becoming more and more critical for residential homeowners, especially those in the Yulee area. Not only are they increasingly dangerous to the integrity of your property, but they may be reducing your resale value, home equity, and insurance status.
There are several termites in the area, including the drywood termite, the dampwood termite, and the subterranean termite. Drywood termites will infest and eat through wood regardless of its moisture content. Dampwood termites prefer water-damaged wood that is easy to chew through and digest. Subterranean termites are perhaps the most common variety, as well as the most obvious one. These insects build mud tunnels leading from their colonies to a food source, which can be seen on walls, floors, and ceilings.
Any termite in or around Yulee homes will require immediate treatment to prevent damage. This can be done in one of two ways: prevention or elimination. Prevention can be done only if termite populations have not yet appeared around your home. Treatment will be required if termite species have decided to settle down for the long term or if their presence has been seen about the property. Termite treatment from the professionals at Lindsey Pest Services include:
Monitoring and sensing programs
Injections and dust product treatments
Follow up inspections
Learn more about how we can get and keep your Yulee property completely termite-free. Click here to read about Lindsey Pest Service's termite treatment plan today.
Four Mosquito Control Tips For Yulee Properties
Any pest that preys on human blood to survive is a dangerous and often unwanted invader of Yulee homes. Mosquitoes are perhaps the best known and most prominent of these creatures, carrying dozens of pathogens, bacteria strains, and parasite eggs. A single bite is all it takes to create a myriad of health issues in unsuspecting victims. Here are four of the best ways to control mosquito populations around Yulee properties:
1. Force mosquitoes to leave by removing potential harborage zones. Trim trees, cut grasses and shave branches that could be creating afternoon shade for mosquito varieties.
2. Eliminate all standing water sources around the property. If at all possible, drain fountains, ponds, or pots that could be holding puddles. Water sources that cannot be removed from the property should be treated with a mosquito larvicide.
3. Wear light-colored clothing while out in the yard, and focus on tucking your pants into your socks. Avoid wearing tight clothing when possible to reduce your bite risks.
4. Run moving air through outdoor areas that you intend to be in for long periods. Mosquitoes are not good fliers and are easily kept away from large gatherings using the help of fans.
For seasonal mosquito abatement to complement these prevention steps, contact Lindsey Pest Services now.
What Is The Best Way To Control Fleas In Yulee Homes?
Indoor and outdoor pets are susceptible to fleas and may carry them into your Yulee home entirely without your knowledge. These creatures cause rashes, hair loss, and scratching in pets and may also attack people and cause halo-ringed bites and irritated skin.
The best form of flea control in Yulee is preventing them from showing up in the first place. However, the next best step is to invest in the professional pest control efforts of Lindsey Pest Services. Call, click, or message us today to learn more about how our flea abatement program could best serve you.
Three Reasons To Choose Pro Honeybee Removal In Yulee, Florida
Honeybees in Florida are not often thought of as pests or dangerous insects, but the reality is that large hives of these creatures could pose problems for you, your loved ones, and your building's integrity. Hives inside walls, ceilings, or attics could be putting undue strain on structural supports and beams. Honey may begin to leak onto boards and insulation, attracting unwanted pests. Worse, honeybees may sting you or a loved one, potentially triggering an allergic reaction. Here are three of the biggest reasons to choose the Pro Honeybee Removal Program from the team at Lindsey Pest Services:
1. Efficiency: We remove the issue entirely, monitoring and treating your property until you are completely satisfied.
2. Cost-Effectiveness: Honeybee removal can be quite costly on your own. By trusting the team at Lindsey Pest Control, your honeybee problems will be gone in half the cost, at twice the speed.
3. Humane: Lindsey Pest Control humanely removes honeybee nests and relocates them to newer, safer homes. Not only will you be protecting the planet, but you will be able to defend your property as well.
When your home needs honeybee removal or relocation services, trust a team that cares. Contact Lindsey Pest Services for honeybee treatments that work with 100% effectiveness.
Yulee Property Owner's Practical Guide To Effective Ant Control
For Yulee property owners, ant problems can develop very easily, but with some easy prevention steps, you can stop them before they begin. Local pest experts recommend the following tips to avoid ant infestations:
Be careful with water. One of the most prevalent reasons why ants invade homes and properties is because of moisture accumulation, so be sure to keep gutters free from leaves, turn off hoses fully after using them, and make sure that sinks and showers aren't leaking.
Store food securely. Another factor that will attract ants is the presence of foods, so opt for sealed containers rather than original packaging for all snacks, grains, and pasta.
Be clean. Ants don't care what form their food comes in, so it's important to clean up when spills and crumbs happen. It's also important to take out the trash frequently and rinse out jars and cans before disposing of them.
Fill in all openings. To keep ants from actually getting inside, make sure that all window screens are free from tears, insert door sweeps to loose doors, and apply silicone caulk to cracks in foundations.
Bring in help. There's no substitute for professional help when it comes to deterring ants. Ant infestations can develop very easily, but with routine ant control treatments, they don't have to be a problem.
For more information on ant control, call Lindsey Pest Services today.
Six Simple Yet Effective Rodent Prevention Tips For Yulee Homeowners
Rather than let rodents invade Yulee homes, residents should try these six simple but effective prevention tips:
Take cleanliness seriously. Rodents thrive in cluttered environments, whether that's amidst lots of old packing boxes in the attic or in homes that have lots of crumbs on the floor. Clean routinely with vacuuming, disinfecting, and dusting, and look to eliminate any cluttered areas.
Practice proper food storage. While rodents will forage for food in places like the garbage, there's nothing stopping them from also eating snacks that were left on the counter. Be conscientious about how your food is stored and use airtight containers wherever possible.
Address moisture. Rodents also thrive in areas of the home that are dank and secluded, so be sure to install dehumidifiers in moist basements, keep crawl spaces well ventilated, and fix any leaky pipes.
Tidy the yard. Rodents like rats and squirrels can climb overhanging trees and shrubs, so be sure to scale them back and away from the home.
Look for openings. Whether it's leaving a garage door open for a long period of time or having dime-sized openings in the foundation, rodents will find their way inside. Keep all entry points sealed up with materials like steel wool and expanding foam and shut garage doors after using them.
Bring in the pros. There's no wiser decision than bringing in professional help when it comes to rodents, as they can be tricky to prevent and very tough to get rid of.
For more information on rodent control in Yulee, call Lindsey Pest Services today.
Three Early Warning Signs Of Cockroaches In Your Yulee Home
Cockroach infestations have the ability to grow out of control in your Yulee home, and because cockroaches are nocturnal and live out of sight, you may have an infestation that you don't know about. That said, here are three early warning signs that you should look out for:
Nibble marks on cereal boxes or bags of flour
Finding any cockroaches, alive or dead
Pepper-like fecal matter that's scattered around your countertops
If you notice any of these signs, then you may have encountered cockroaches. Rather than suffer the hazards of an infestation, call Lindsey Pest Services for more information on Yulee cockroach control today.
So, You've Discovered Your Yulee Home Has Bed Bugs; Now What?
If you've discovered bed bugs in your Yulee home, congratulations are in order, because believe it or not, this is a very difficult thing to accomplish. Bed bugs are notoriously difficult to spot and hide out of sight, so homeowners can have an infestation and not even know it.
The first step you should take is to contact the professionals at Lindsey Pest Services right away. Bed bug infestations will only grow larger if they are not treated, and trying to eliminate them on your own is futile. At Lindsey Pest Services, we have been the trusted name in local pest control for more than 60 years, and we continue our tradition of excellence to this day. We are a QualityPro-certified company, which means that we follow the strictest safety standards in the country.
Our bed bug removal services in Yulee are driven by this dedication, which is why we begin with a complete room-by-room inspection so that we can understand the scope of the infestation at hand. Based on our findings, we'll develop a treatment program to address your specific situation. We often use steam treatments, liquid applications, and portable heat chambers to ensure the full elimination of bed bugs. We'll return two weeks after the initial service to perform a status update and re-inspection, and if there are any lingering bugs, we will address them until your situation is resolved. For more information on bed bug removal in Yulee, call us today.