Providing Custom Solutions & Proven Results In Bostwick, FL.
Here in Bostwick, FL, there are a lot of reasons to visit. We're right by the St. Johns River, the climate is enjoyable year-round, and our annual blueberry festival is a local favorite. The weather is excellent; the people are sweet; we've got everything you could ever want in an ideal location. Do you know who agrees with this assessment? Common Florida pests. Your Bostwick property is probably full of pest attractants, meaning you need to be wary of infestation. Pest activity can be scary and overwhelming, but you don't have to go it alone.

Lindsey Pest Services has you covered. As a locally-owned and operated company, we care about the community we serve. We've been servicing all of Putnam County and the greater Jacksonville area with quality pest control services for over 60 years, and we're proud to be Northeastern Florida's go-to source for pest control, extermination, and preventative maintenance.

Since 1957 our goal has remained the same: to provide comprehensive pest control services that our customers can trust. Our treatments are developed with chemical alternatives, whenever possible, to protect your health and the environment. We are a QualityPro certified company and dedicated members of the NPMA (National Pest Management Association).
Home Pest Control In Bostwick, FL
If you're looking for year-round protection from a pest infestation, you've found it. Lindsey Pest Services provides complete residential pest control services to over 10,000 homes in the local area. We're ready to help you too! Our comprehensive treatments protect homes against over 30 common pests in the area, and each of our service plans are customizable to fit your needs.
We offer three customizable service plans, each offering different levels of protection depending on your needs. All of our plans treat over 30 common area pests and come with a pest-free guarantee. That means, if you see pests in your home, we will return to your property between scheduled visits and retreat at no additional cost to you.
For added protection, our Better Pest Control Plan includes the additional benefit of the Sentricon® Termite Colony Elimination System to bait and monitor termite activity and eradicates your termite population. It also includes rodent control, webbing removal, and wasp removal. This is our most popular pest control plan.
The Best Pest Control Plan is the most comprehensive pest control option. It offers all the benefits of our Better Pest Control Plan, plus seasonal mosquito control, fire and control, and scorpion and stinging insect control. Like our Good and Better plans, it also treats common area pests and includes our pest-free guarantee.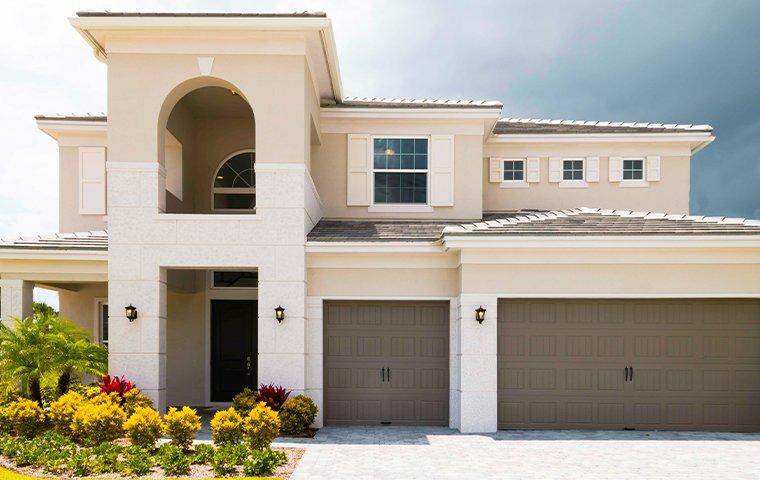 Don't let pests continue to take over your property; let the experts at Lindsey Pest Services help. Reach out to us today to discuss any of your pest concerns and to schedule your free inspection so your home can remain pest-free all year long.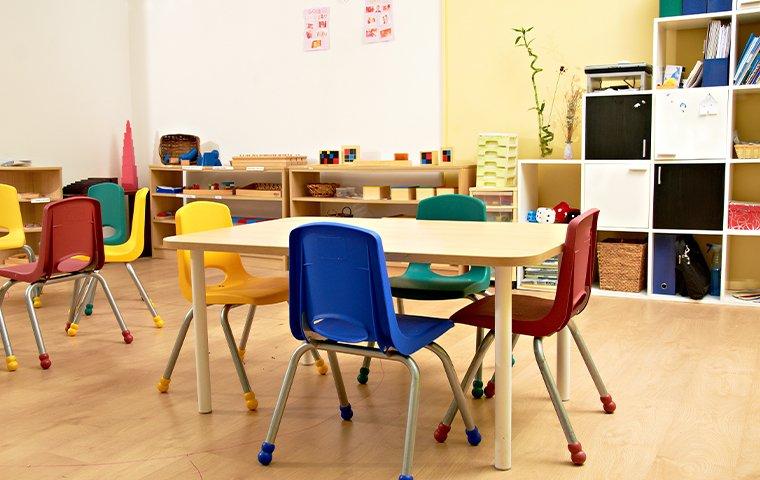 Commercial Pest Control In Bostwick, FL
If you own a business in Bostwick, you need to be mindful of pest infestation. Pests are attracted to sources of food, water, and shelter within your facility, and there's no better protection than that of a professional pest control company. Lindsey Pest Services offers comprehensive commercial pest control services that provide year-round protection from common Florida pests.
We understand that each business and each pest problem is unique. With over 60 years of experience, we have seen it all. Suppose you own or manage an adult care facility, church, group home, medical building, office building, restaurant, retail shop, or another commercial facility. In that case, we will develop a customized solution that fits your needs.
Whether you currently have a pest problem on your hands or you're looking to protect your property from experiencing one in the future, we can help. We use an IPM (Integrated Pest Management) system that begins with a thorough inspection and pest identification. Then, we will implement measures to control your current pest problems and prevent them from returning in the future. To ensure your pest problems are a thing of the past, we will return for follow-up visits. Call us today to schedule your free inspection.
Three Signs Bed Bugs Leave Behind In Bostwick, FL
The first step to dealing with a bed bug infestation is to identify bed bug activity. If you're not sure where to begin, look for the following three signs. If you detect any of the following, you likely have a bed bug situation on your hands.
Small red spots on your bedding and linens: These are stains left behind after bed bugs are done feeding on human blood at night.

Rusty, dark excrement, and fecal spots around hiding areas: Bed bugs can leave these behind on your linens, mattresses, clothing, and walls.

Discarded eggshells and shed skins around hiding areas: Bed bugs leave these behind as they progress through their life cycle.
The best protection against bed bug infestation is professional pest control services. Contact the team at Lindsey Pest Services today to set up an initial inspection. We will provide a detailed report and estimate for our services. It's crucial to be proactive in treating a bed bug infestation, so don't wait another minute. Call us today.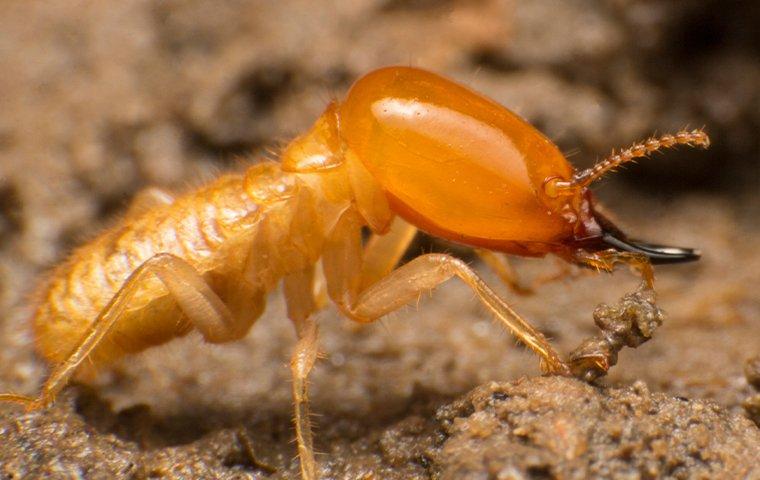 Did You Know That Termite Damage In Bostwick, FL, Is Avoidable?
Termites can cause large-scale damage. The scope of their destruction can threaten your health, your safety, and your wallet. Repairs from termite damage can be extremely costly. The best approach is to avoid termite activity in the first place.
To help deter termites from your Bostwick control, exercise precautions surrounding moisture control and damage. Inspect the interior and exterior of your home, looking for problem areas. Outside of your house, eliminate any wood-to-soil contact to prevent the wood from rotting. If you find rotten wood, replace it immediately. Inspect downspouts to ensure that they direct water away from your home. Install loose mortar or weatherstripping around windows and doors to prevent termites, other pests, and moisture from getting inside. Also, keep wood stored away from the foundation of your home.
Inside your home, continue to survey areas where moisture may be a problem. Install dehumidifiers where needed. Make sure to properly ventilate your kitchen, bathroom, and laundry area with vent fans. Inspect your property for leaking faucets and pipes. All in all, a moisture problem may lead to a pest problem. Termites and other unwanted pests come into your home looking for water, so exercising precaution when it comes to excess moisture will help protect your home and your assets.
For comprehensive termite control services that offer year-round protection from infestation, give us a call today. Our team of pest professionals will identify termite activity and use proven tools and elimination methods to keep termites away from your property once and for all.