Custom Solutions. Proven Results. Efficient Service.
Bryceville is a community located in Nassau County that offers its residents a warm environment and friendly neighborhoods. Lindsey Pest Services wants to help keep pests such as rodents, insects, and more away from your Bryceville property. Whether you own a local business or a single-family home, our licensed pest technicians are happy to provide excellent pest control services that will keep your property protected from pests all year long. To learn more about what the professionals here at Lindsey Pest Services can do for your Bryceville home or business, give us a call today.
Home Pest Control In Bryceville, FL
Pest problems happen to everyone. Unfortunately, those pest problems can lead to disease, damage, and danger for you and your family. Whether you find mice in your cupboards or termites in your walls, you need professional home pest control services. At Lindsey Pest Services, we understand the frustration and stress that pest infestations can add to your life. As a locally owned and operated pest control company, we are ready to handle all your pest control needs, no matter the size. Every home is different and each requires unique pest control solutions, which is why we offer three distinct residential pest control programs.
Good - Quarterly pest control services.

Better - Quarterly pest control services, webbing removal, wasp removal, rodent control & termite protection.

Best - Quarterly pest control services, webbing removal, wasp removal, rodent control, termite protection, seasonal mosquito suppression, fire ant control, & scorpion control.
Each of our home programs includes quarterly pest control services, coverage of 30+ common pests, and a pest-free guarantee. If pests are causing problems in your Bryceville home, you can rest assured that our certified pest technicians are up to the job. Reach out to Lindsey Pest Services today for more information about our home pest control programs.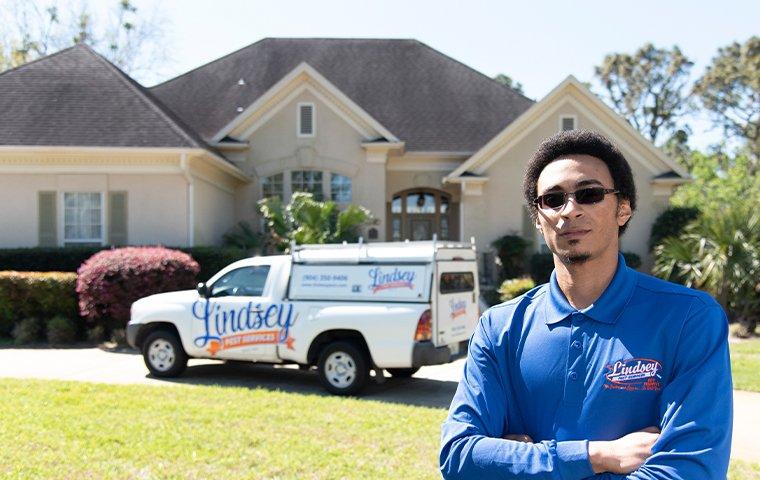 Content goes here (Continued from above.)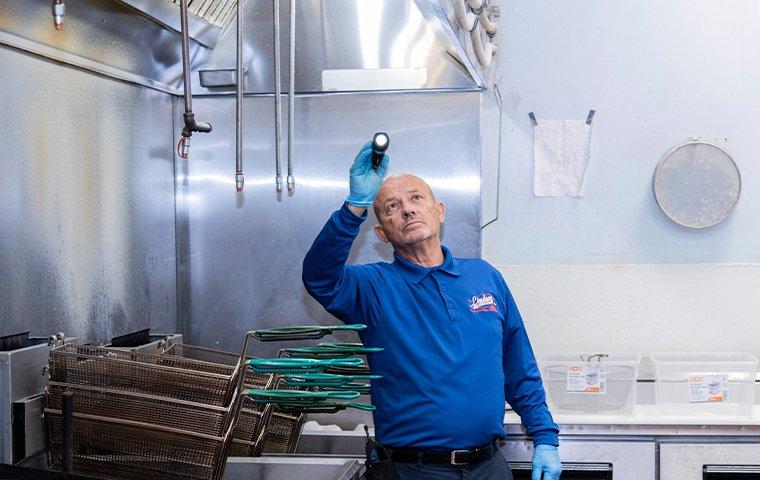 Commercial Pest Control In Bryceville, FL
There should never be an instance when customers spot pests running around your commercial facility. Not only will pests scare away your customers, but they also have the potential to spread various diseases, damage property, and ruin your reputation. When you partner with Lindsey Pest Services to keep your Bryceville business free of pests, you won't be disappointed. Our commercial pest control services rely on Integrated Pest Management (IPM) strategies to ensure pests are eliminated and controlled throughout the year. We're happy to provide excellent commercial pest control services to many industries, including office buildings, strip malls, restaurants, medical buildings, and much more. Contact Lindsey Pest Services today to get started!
Guide To Avoiding Bed Bugs In Bryceville, FL
There are a few things that most people know about bed bugs, such as the fact that these tiny pests feed on human blood and like to hide in bedrooms and other living spaces. However, to avoid bringing bed bugs into your Bryceville home or business, it's beneficial to understand a few other facts about these insects. The most important thing to remember about these pests is that they can only invade if you or someone else brings them to your property. Bed bugs are hitchhiking pests, which means they travel from point A to point B by hitching a ride on your bags, clothing, or personal items. Keep a few of the following bed bug prevention tips in mind to help avoid bringing bed bugs into your Bryceville home or business:
Keep your clothing sealed in airtight bags while traveling.

Inspect your hotel or motel room for bed bugs before staying the night.

Vacuum your bags and belongings upon returning home from a trip.

Try to avoid bringing used furniture into your home.

Keep an eye out for signs of bed bug activity, such as eggshells, bloodstains, and bite marks.
Bed bugs are tricky pests and can be challenging to prevent. However, with the reliable pest professionals at Lindsey Pest Services by your side, you can rest easy knowing that your pest problems can be a thing of the past. Get in touch with us today to schedule your free inspection.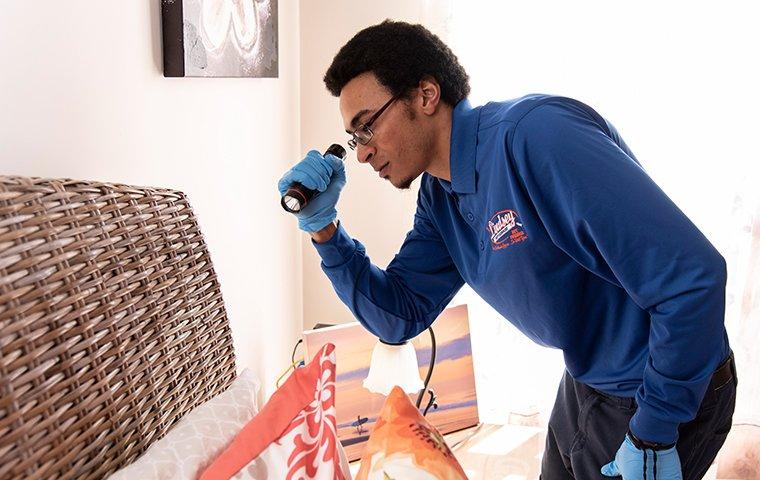 Content goes here (Continued from above.)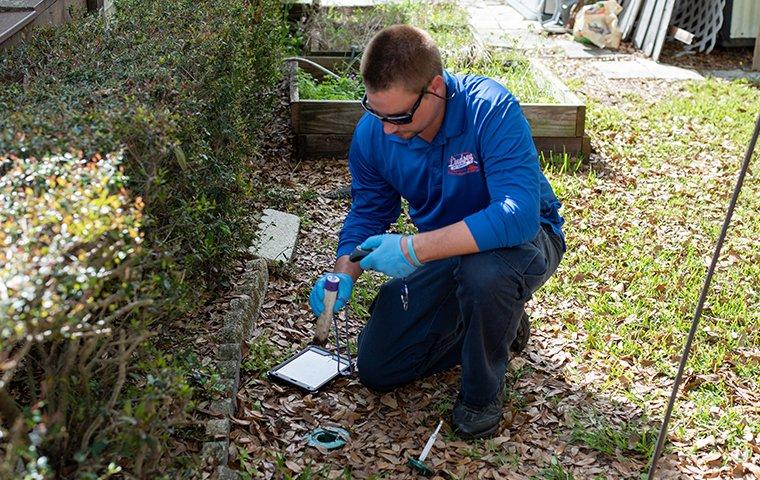 Do You Know How Much Damage Termites Can Cause In Bryceville, FL?
There are many different species of termites across the United States, but you can categorize them all into three separate groups: drywood, dampwood, and subterranean. Understanding more about the damage termites cause can help when it comes to making a decision about implementing proper termite control. Here are a few facts about termite damage that you might not know.
Termites can eat an entire 2x4 plank in the span of five to six months, depending on the size of their colony.

Termite colonies can contain over one million individual termites. The larger a termite colony is, the quicker they can damage your property.

Termites invade silently, which means you won't notice their presence until after extensive property damage has occurred.

Termite damage weakens the structural integrity of your property over time and can cost thousands to repair.
Termites are not pests you want to find in your Bryceville home or business. If you want to keep termites away from your property for good, contact Lindsey Pest Services today. Our service professionals will implement effective year-round termite control for your residential or commercial building.