Quality Pest Management Services In East Palatka, FL
What does pest control in East Palatka look like? There are different levels of pest control. We break it down like this: Okay, good, better, and best. Okay, pest control is general pest maintenance that can be performed by residents and business owners. It can get the job done and bring pest activity below your threshold of comfort, but it really doesn't provide complete protection. You're likely to have routine visits from random pests such as spiders, Asian lady beetles, centipedes, silverfish, carpet beetles, etc. The more pest maintenance you apply, the fewer pest sightings you'll have.
Today, we're going to look at how a licensed technician can provide layers of protection on top of the general pest maintenance you do, and how this can keep pests out of your East Palatka home or business. If you have an urgent pest control issue and need to connect with Putnam County pest control immediately, jump over to our contact page for service. With that said, let's get into today's topic.
Home Pest Control In East Palatka, FL
When you take the time to roll up your sleeves and use a caulking gun to seal gaps and cracks, or you replace the weatherstripping and door sweeps on your exterior doors, you'll have a big impact on how many bugs get into your home. But, as we're sure you are aware, some bugs are persistent. We apply targeted treatments to keep these pests out of your home in our residential pest control service.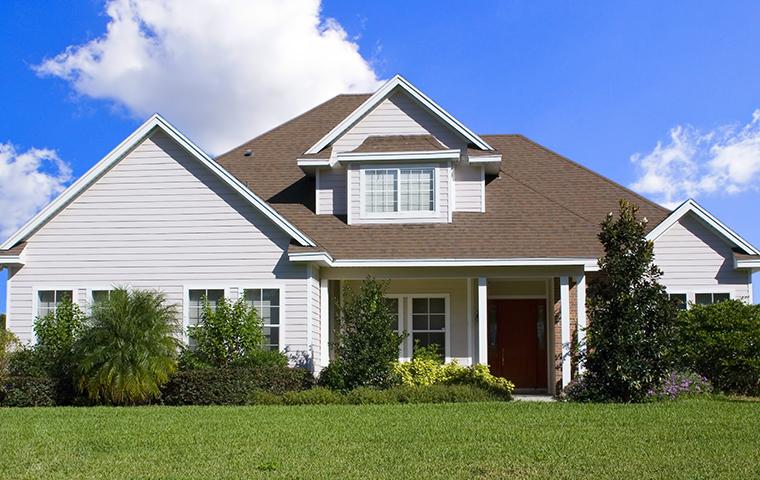 Good
Quarterly service visits and routine treatments add extra protection to your exterior. Some of the services we may apply are a liquid crack and crevice treatment, granular products scattered in your yard, baits deployed in key areas for key pests, and dusts applied in structural voids. Services like these work to keep over thirty pests out of your East Palatka home, guaranteed.
Better
Along with quarterly treatments, we offer our de-webbing service to reduce spider populations and increase curb appeal. We offer wasp nest detection and removal. We deploy rodent monitoring and control devices, and we install use Sentricon® to offer termite protection.
Best
If mosquitoes, fire ants, scorpions, and other stinging insects are a concern for you, you can step up to our Best Pest Control. We use targeted control options for these uniquely difficult pests.
Pest reduction, reproduction disruption, development deterrents, and pest control barriers work together to prevent pests from getting into your home or driving you crazy in your yard. It is easy to get started. Reach out to us anytime to schedule your first service visit and a pest control evaluation. You deserve the best.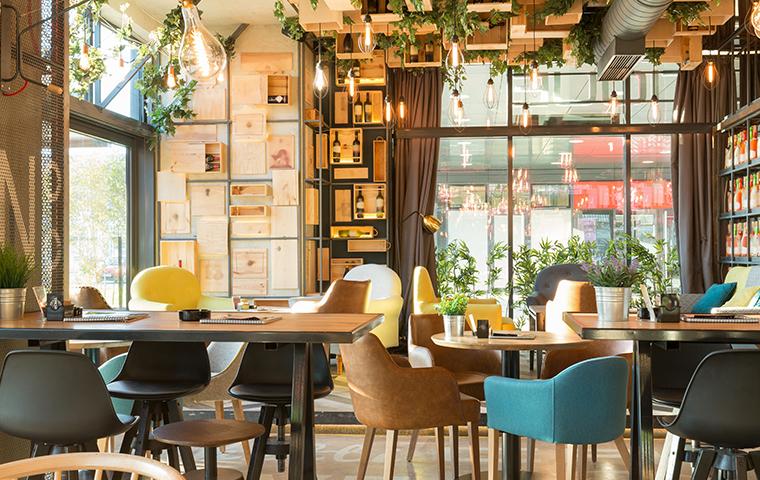 Commercial Pest Control In East Palatka, FL
While having an educated and experienced pest management professional apply layers of protection around structures is essential in residential and commercial pest control, more control is often needed for maintaining pest-free commercial environments. If you own or operate a business in East Palatka, you can trust the commercial specialists here at Lindsey Pest Services to give you the best pest control, every time.
Our team members use Integrated Pest Management solutions to provide long-lasting results with the least amount of materials. Whether you're looking to protect sensitive environments in a medical building, nursing home, daycare, or restaurant, or you just want to keep pests out of your office space or store, we have you covered. If you're a property manager, you can't settle for anything but the best.
Our professional and comprehensive service provides protection from the most difficult pests that threaten your business, pests such as bed bugs, cockroaches, rodents, and subterranean termites. Reach out to us today for a consultation.
Hey East Palatka, Looking For An Effective Termite Control Method?
There are many ways you can work to keep subterranean termites from damaging your property, such as removing wood sources and stacked cardboard from your yard, addressing wood-to-soil contact on structures, and performing routine inspections. These steps are okay and they will provide you with some protection.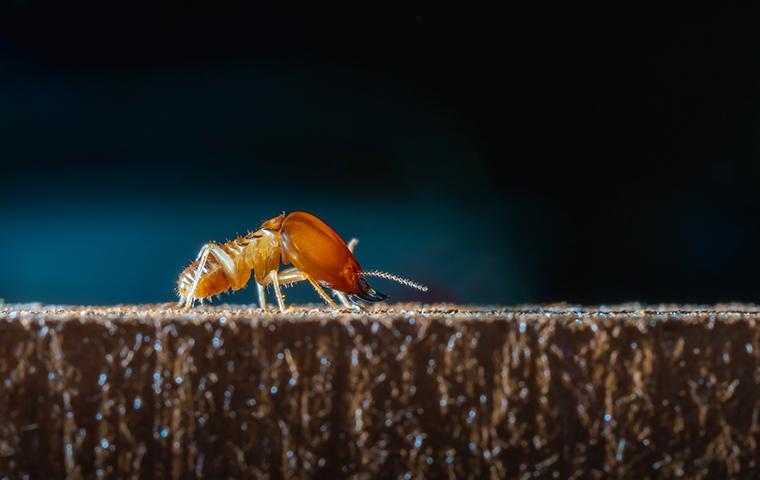 If you want to move straight to the best protection from termites, we recommend having a certified technician install the Sentricon® System with Always Active™. We can help you with this. We have Certified Sentricon® Installers on staff.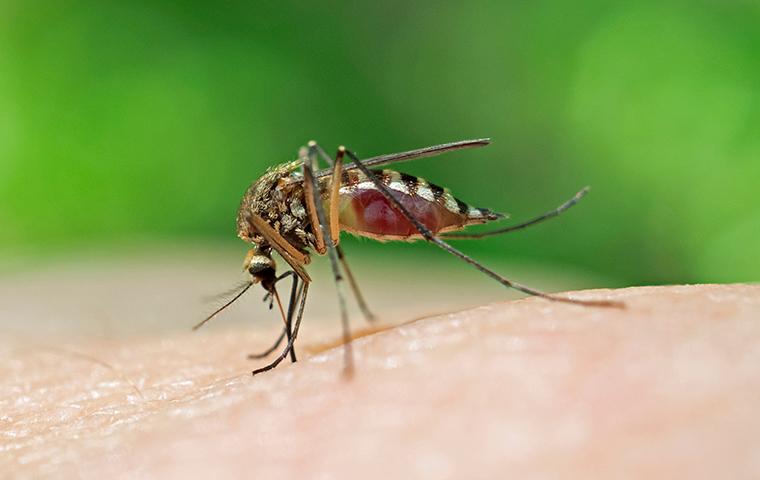 Differences Between Mosquito Control & DIY Solutions In East Palatka
There are many ways to prevent mosquito bites. Applying repellents to your skin or using repellent devices in your yard are just okay. You're likely to still get bitten by mosquitoes when you use these. You can step up your mosquito protection by removing stagnant water resources, thus making it more difficult for mosquitoes to reproduce in your yard, but this will not get rid of all the mosquitoes.
At Lindsey Pest Services, we use mosquito barrier treatments to arrest mosquito activity. Our mosquito control service technicians apply a product that eliminates mosquitoes in your yard for thirty minutes and then acts as a mosquito repellent between visits. We can also treat potential breeding sites to destroy mosquito eggs and prevent mosquito development. If you'd like to learn more or schedule service for your East Palatka home, connect with us through our contact page. We're here to help.
Why You Should Call The Professionals When You Have Bed Bugs In Your East Palatka Home
Today it's all too easy to turn to the internet for a cheap and quick solution for any problem you face. In some cases, doing this will work out in your favor, but trying to eliminate them independently will likely backfire when it comes to pests like bed bugs.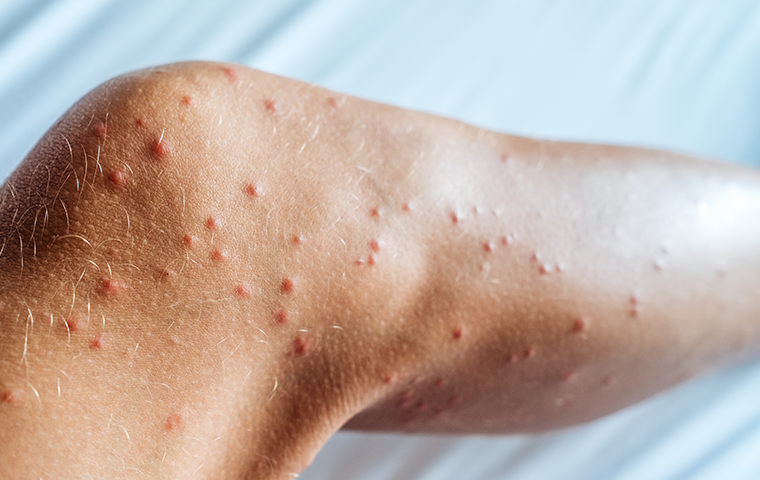 When it comes to bed bugs, DIY solutions are ineffective and cost people extra time, money, and stress. One of the reasons you won't be able to eliminate bed bugs is that these tiny pests hide in tight cracks and crevices where they lay their eggs away from danger. These places are usually forgotten about or unreachable with the products and methods available to the average person.
So save yourself the effort and choose Lindsey Pest Services to help. We utilize three different methods to eliminate bed bug infestations:
Steam: Used to eliminate bed bugs from hiding spots.
Chemical: Used on cracks and crevices where bed bugs hide like the edges of floors, behind baseboards, and inside walls.
Portable heat chamber: Used to eliminate bed bugs from infested furniture and items.
You can learn more about our bed bug control options by calling us at Lindsy Pest Servies.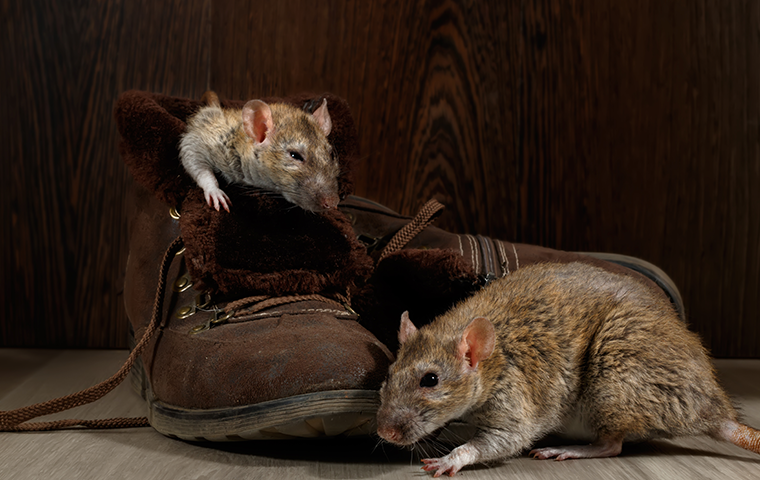 An Effective Rodent Control Guide For East Palatka Property Owners
Rodents are among the top ten pests to infest homes in the United States. Although they are common, not many people realize they could be doing things that make their homes inviting to these pests. To help you get a better understanding of this pest and keep them under control, here is a short, effective guide:
Many rodents are attracted to food sources, so you should keep food stored in air-tight containers, keep your home free of food debris, remove bird and animal feeders, and use garbage cans with fitting lids.
Rodents also look for moisture, so you should repair leaks, clear any puddling water in your yard, and use other methods like dehumidifiers to reduce moisture.
Rodents can squeeze through tiny holes, so you should inspect the exterior of your home for any weaknesses that you can fill with steel wool, material rodents can't chew through.
The most effective way to keep rodents under control is with professional assistance. East Palatka residents can call Lindsey Pest Services!
Four Things Every East Palatka Homeowner Should Know About Fleas
Most people have heard about fleas in some way or another, but many don't know much about them. And the worst thing you can do with any pest is not know enough information. To help you, here are four things every homeowner in East Palatka should know: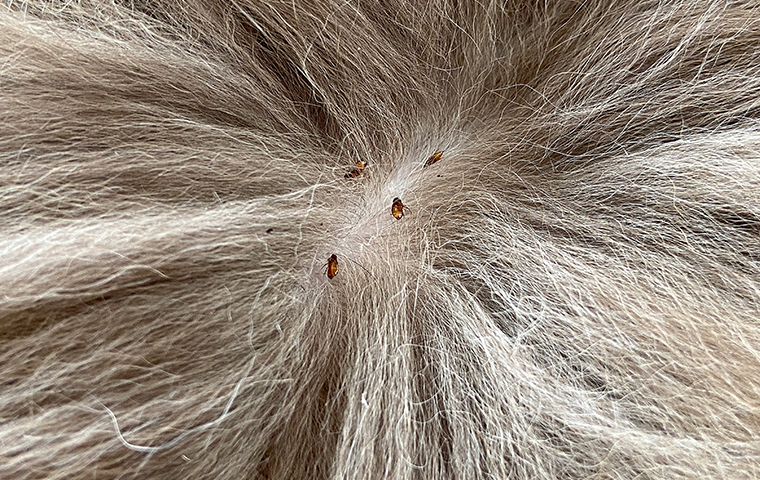 Fleas don't just infest homes with pets; all homes can experience a problem with this pest.
Fleas commonly become issues on residential properties because wildlife, birds, or rodents have brought them there. Fleas can get inside homes without pets.
Fleas can transmit illnesses including typhus, cat-scratch fever, plague, tularemia, and heartworm.
Fleas are challenging to get rid of for several reasons, including how important it is to target them at every life stage, not just adults.
Lindsey Pest Services provides specialty control options for this stubborn pest, requiring multiple interiors and exterior flea treatments. This service also comes with a 90-day guarantee if you can prove that all you have treated all pets, and that you will continue with flea preventatives.
Find out how you can get started with flea control by calling Lindsey Pest Services today!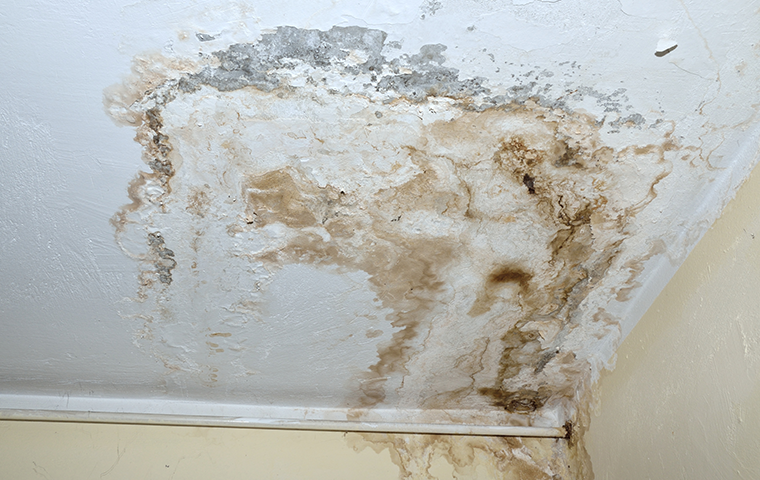 Is Your East Palatka Home In Need Of Mold Removal?
It's no secret that Florida is a humid place where it is easy to experience moisture issues. Many homes in East Palatka require mold removal, but this is especially true for water-damaged properties.
Water damage can come in many forms, including leaking pipes, hurricanes, floodwaters, and more. If you have dealt with one of these problems, you can assume that your home is at risk for mold and will require professional treatment. But there are also activities like cooking and bathing and things like using air conditioning units and dryers or missing vapor barriers and insulation that can lead to moisture build-up and mold growth.
We also want to mention that during new construction, wood is often left to the weather during the building process, creating conditions for future issues and can benefit from mold removal treatments.
If you are unsure if your home needs mold removal, you can call us at Lindsey Pest Services for property inspection. Our treatments won't only eliminate mold but provide lasting protection!