Northeast Florida Pest Experts Serving Julington Creek
Julington Creek is a planned Florida community that offers a balanced way of life for whoever chooses to call it home. Julington Creek is home to young and old, families and individuals, alike. The community provides access to great schools and residential neighborhoods, lakes, nature preserves, biking and jogging trails, tennis courts, golf courses, and much more. To help preserve the homes and businesses located in Julington Creek the professionals at Lindsey Pest Services offer industry-leading pest control services. Don't let insects and other pests put a damper on your day-to-day life, get rid of them with the help of Lindsey Pest Services. For more than 60 years our professionals at Lindsey Pest Services have been providing pest services to protect Florida homes and businesses from the negative side-effects of pest invasions. We offer available highly-effective and eco-friendly pest control services that provide a comprehensive, long-term solution to Julington Creek residential and commercial property pest problems. Contact us today to learn more about our pest control solutions.
Home Pest Control In Julington Creek, Florida
Lindsey Pest Services provides reliable, quality, modern, and guaranteed pest control services to solve pest problems that commonly occur in Great Jacksonville and First Coast area homes. To protect your Julington Creek home from pest invasions we offer three different year-round residential pest control programs to our homeowners - each one is outlined for you below:
Our Good program provides customers with quarterly pest service, our Lindsey Pest Free Guarantee, and coverage against more than 30 common pests.

The Better program is our most popular, and offers everything that comes in the Good program, with the addition of webbing removal (up to 12 ft), wasp removal (up to 12 ft), rodent control, and Sentricon Termite Protection.

Our Best program - the most comprehensive program we offer - includes everything that is in the Better program, plus the addition of seasonal mosquito suppression, fire ant control (up to 20 ft from the foundation), and scorpion and other stinging insect control.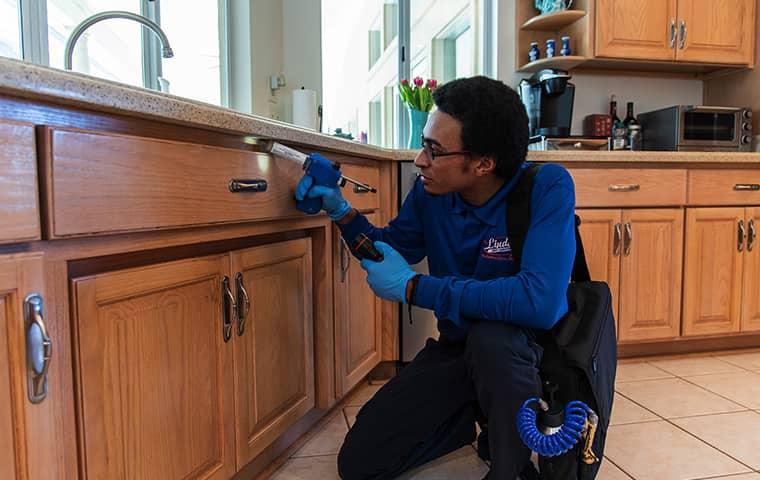 For more details about any of the above programs and to discover which is the perfect choice for your Julington Creek home and family, call us today!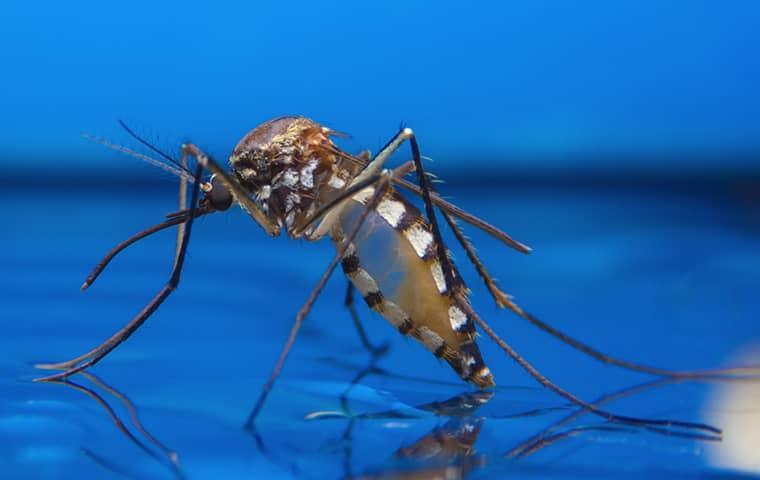 How Dangerous Are Mosquitoes In Julington Creek, FL
Mosquitoes living in and around Julington Creek, throughout Florida, and across the world are sometimes considered to be dangerous. Mosquitoes feed on the blood of many different mammals and, as a consequence, may come into contact with many different bacteria, parasites, and viruses - transmitting them to new people and animals as they feed. To help reduce your chances of contact with mosquitoes, it is important to do everything you can to reduce the number of mosquitoes found living and breeding on your Julington Creek property. The best way to reduce mosquito populations is to eliminate as much standing water as possible from your property and put into place a professional mosquito suppression service.
At Lindsey Pest Service, we suppress mosquito populations by having our trained professionals inspect your property and identify where mosquitoes are likely to live and breed. Our professionals then offer recommendations for discouraging mosquitoes from breeding on your property. Finally, they treat mosquito resting and breeding sites that have been located on your property. Depending on the specific needs of your unique property, treatment occurs every 6 weeks to 3 months. To learn more about our highly effective mosquito control services and how they work to suppress the number of mosquitoes on your property year-round, give Lindsey Pest Services a call today.
Commercial Pest Control In Julington Creek, FL
Whether you own a small, 400-square-foot storefront or a large commercial warehouse in the Julington Creek area, it is important to let professionals handle the pest control needs for your business. You are the best in your business and we are the best in our business - and our business is keeping commercial facilities free of pests!
At Lindsey Pest Services our professionals possess a deep understanding of the pests commonly found in our area. They know how to control and eliminate them through the implementation of highly-effective and eco-friendly services. Our commercial pest control strategies rely on the principles of Integrated Pest Management (IPM). IPM is a pest control strategy that allows our professionals to use the least amount of materials in order to achieve long lasting results.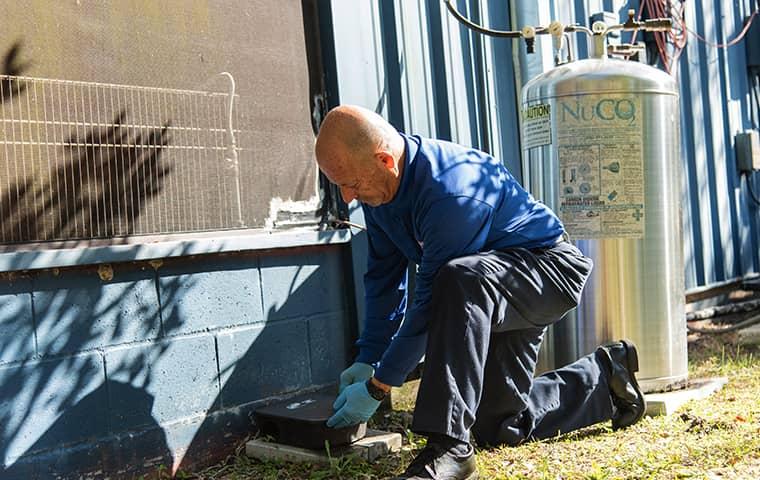 Call us today so we can put into place an effective and budget-friendly commercial pest control program for your Julington Creek business, helping you to maintain a pest-free facility.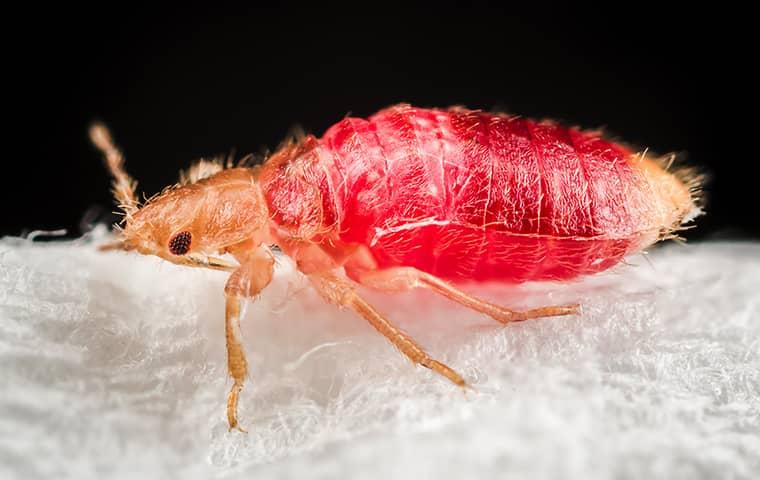 Learn How To Avoid Bed Bugs In Julington Creek, FL
Bed bugs are parasitic pests that live where people live because human blood happens to be their favorite food. Bed bugs are causing problems all across the country, including the state of Florida where there are millions of people exiting and entering the state each day. These people potentially come into contact with bed bugs during their travels, bringing them along on their vacation. To avoid contact with these parasitic bed bugs in your day-to-day life in Julington Creek, the professionals at Lindsey Pest Services recommend the following:
Never purchase used mattresses, box springs, or furniture for your home.

When purchasing used clothing, immediately place the items in your washing machine, and then dry on a high-heat setting.

When out and about in public places always keep ALL personal belongings off the ground.

Be vigilant when out in public places and understand how to identify a bed bug.

Ensure that your children keep their personal belongings inside their personal cubbies or on their own hooks while at school.

Regularly wash bags, outerwear, and other items that you and your family use on a daily basis.
To eliminate bed bugs from properties we offer a variety of options, including steam, chemical, and our portable heat chamber. After treatment is complete, to ensure that bed bugs are completely gone for your home, our professionals will return two weeks after their first visit and provide additional treatment, if necessary. We will continue follow-up visits, as needed, providing treatment every two weeks until your property is completely bed bug-free. Reach out to us today to schedule a bed bug inspection and an estimate.