Northeast Florida Pest Experts Serving Julington Creek
Julington Creek is a planned Florida community that offers a balanced life for whoever chooses to call it home. Julington Creek is home to young and old families and individuals alike. The community provides access to great schools and residential neighborhoods, lakes, nature preserves, biking, and jogging trails, tennis courts, golf courses, and much more. To help preserve the homes and businesses located in Julington Creek, the professionals at Lindsey Pest Services offer industry-leading pest control services. Don't let insects and other pests put a damper on your day-to-day life; get rid of them with the help of Lindsey Pest Services. For more than 60 years, our professionals at Lindsey Pest Services have been providing pest services to protect Florida homes and businesses from the negative side effects of pest invasions. We offer highly effective, eco-friendly pest control services that provide a comprehensive, long-term solution to Julington Creek residential and commercial property pest problems. Contact us today to learn more about our pest control solutions.
Home Pest Control In Julington Creek, Florida
Lindsey Pest Services provides reliable, quality, modern, and guaranteed pest control services to solve pest problems that commonly occur in Great Jacksonville and First Coast area homes. To protect your Julington Creek home from pest invasions, we offer three different year-round residential pest control programs to our homeowners - each one is outlined for you below:
Our Good program provides customers with quarterly pest service, our Lindsey Pest Free Guarantee, and coverage against more than 30 common pests.

The Better program is our most popular and offers everything that comes in the Good program, with the addition of webbing removal (up to 12 ft), wasp removal (up to 12 ft), rodent control, and Sentricon Termite Protection.

Our Best program - the most comprehensive program we offer - includes everything in the Better program, plus the addition of seasonal mosquito suppression, fire ant control (up to 20 ft from the foundation), and scorpion and other stinging insect control.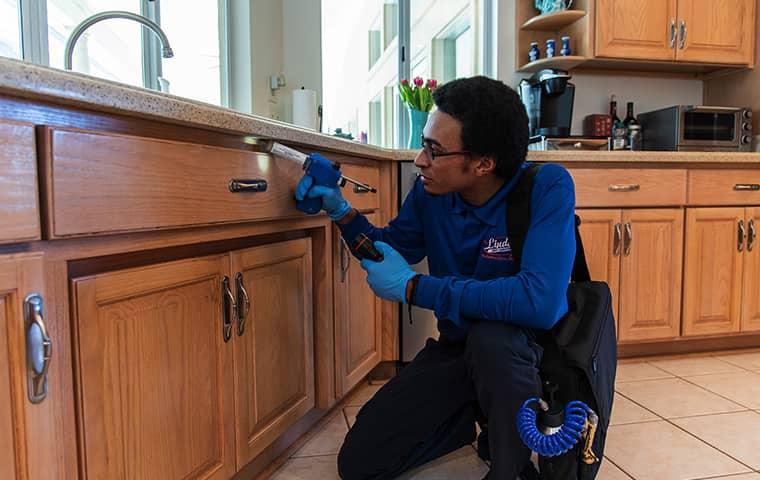 Call us today for more details about any of the above programs and discover which is the perfect choice for your Julington Creek home and family!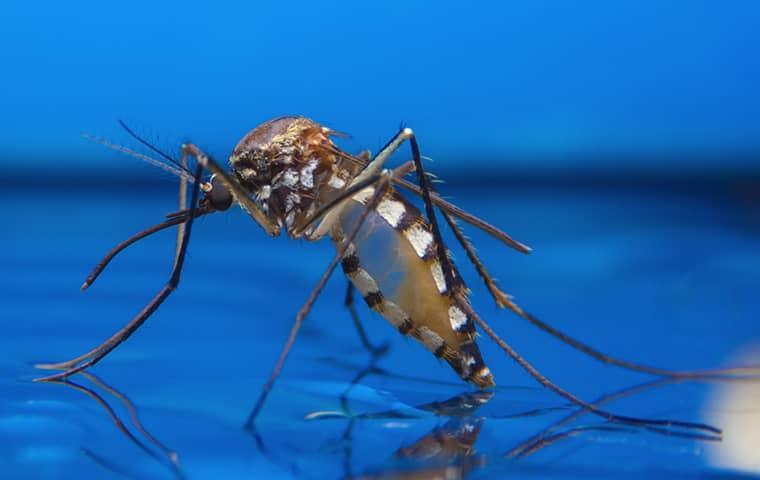 How Dangerous Are Mosquitoes In Julington Creek, FL
Mosquitoes living in and around Julington Creek, throughout Florida, and across the world are sometimes considered dangerous. Mosquitoes feed on the blood of many different mammals and, consequently, may come into contact with many different bacteria, parasites, and viruses - transmitting them to new people and animals as they feed. To help reduce your chances of contact with mosquitoes, it is crucial to do everything you can to reduce the number of mosquitoes found living and breeding on your Julington Creek property. The best way to reduce mosquito populations is to eliminate as much standing water as possible from your property and put a professional mosquito suppression service into place.
At Lindsey Pest Service, we suppress mosquito populations by having our trained professionals inspect your property and identify where mosquitoes are likely to live and breed. Our professionals then offer recommendations for discouraging mosquitoes from breeding on your property. Finally, they treat mosquito resting and breeding sites that have been located on your property. Depending on the specific needs of your unique property, treatment occurs every six weeks to three months. To learn more about our highly effective mosquito control services and how they work to suppress the number of mosquitoes on your property year-round, give Lindsey Pest Services a call today.
Commercial Pest Control In Julington Creek, FL
Whether you own a small, 400-square-foot storefront or a large commercial warehouse in the Julington Creek area, it is important to let professionals handle the pest control needs for your business. You are the best in your business, and we are the best in our business - and our business is keeping commercial facilities free of pests!
At Lindsey Pest Services, our professionals possess a deep understanding of the pests commonly found in our area. They know how to control and eliminate them through the implementation of highly effective and eco-friendly services. Our commercial pest control strategies rely on the principles of Integrated Pest Management (IPM). IPM is a pest control strategy that allows our professionals to use the least amount of materials to achieve long-lasting results.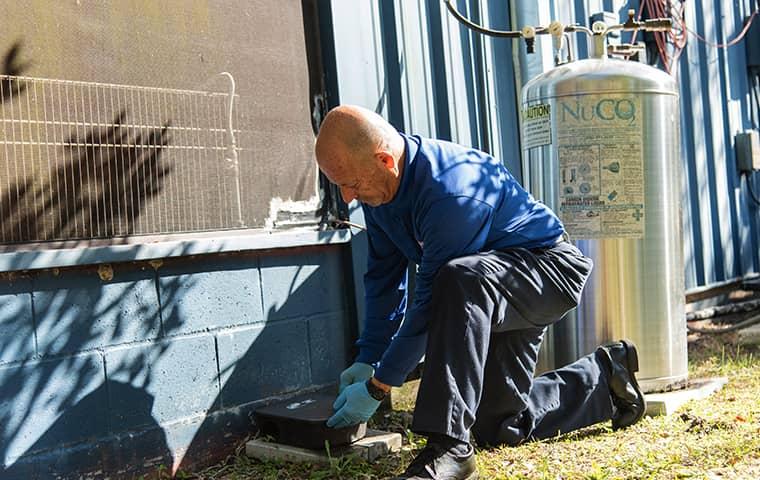 Call us today to put into place an effective and budget-friendly commercial pest control program for your Julington Creek business, helping you maintain a pest-free facility.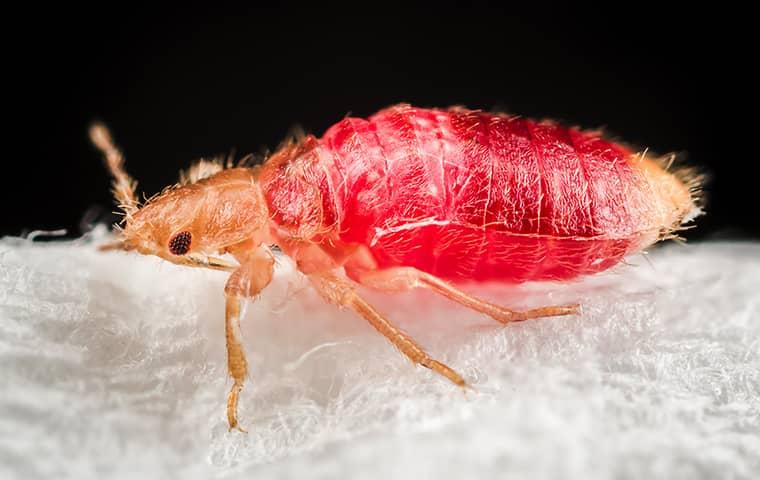 Learn How To Avoid Bed Bugs In Julington Creek, FL
Bed bugs are parasitic pests that live where people live because human blood happens to be their favorite food. Bed bugs are causing problems all across the country, including Florida, where there are millions of people exiting and entering the state each day. These people potentially come into contact with bed bugs during their travels, bringing them along on their vacation. To avoid contact with these parasitic bed bugs in your day-to-day life in Julington Creek, the professionals at Lindsey Pest Services recommend the following:
Never purchase used mattresses, box springs, or furniture for your home.

When purchasing used clothing, immediately place the items in your washing machine and dry them on a high-heat setting.

When out and about in public places, always keep ALL personal belongings off the ground.

Be vigilant when out in public places and understand how to identify a bed bug.

Ensure that your children keep their personal belongings inside their individual cubbies or on their own hooks while at school.

Regularly wash bags, outerwear, and other items that you and your family use daily.
To eliminate bed bugs from properties, we offer various options, including steam, chemical, and our portable heat chamber. After treatment is complete, to ensure that bed bugs are completely gone for your home, our professionals will return two weeks after their first visit and provide additional treatment, if necessary. As needed, we will continue follow-up visits, providing treatment every two weeks until your property is completely bed bug-free. Reach out to us today to schedule a bed bug inspection and an estimate.
Termite Control: What Julington Creek Residents Ought To Know
No pest poses quite the same level of harm to your property as the termite. These pesky invaders can toil away inside your home without you even realizing it, causing wood damage that can have enormous repercussions and lead to substantial repair costs. That's why it's wiser to protect against termites long before a problem is apparent. At Lindsey Pest Services, we offer treatments specifically targeted to eliminate termite colonies and ward off future invasions. Our termite programs include the Sentricon monitoring and bait system, which our technicians install to eradicate termite populations. Here are some benefits of this system:
Baits: The Sentricon system utilizes bait stations that attract foraging termites and cause them to bring this bait back into their colonies, affecting the whole population.
Effective: Unlike other pest solutions that might target the surface population, our termite control method ensures that the entire colony is wiped out.
Comprehensive: We offer this termite treatment as part of our mid-tier Better Pest Control plan, which also covers protection against a host of other pests like cockroaches and rodents.
To protect your home from termites, reach out to the professionals at Lindsey Pest Services today.
Why Is Professional Rodent Control Important For Julington Creek Businesses?
Another pest that can do serious property damage is the rodent, which is a term used to describe all kinds of small mammals with front teeth that never stop growing. This shared trait means that rodents like mice or rats must chew on hard surfaces to file their teeth down. That means unsightly bite marks and costly repairs. But the real danger in a rodent infestation comes from the diseases or parasites that they can spread to your employees and customers. Not only can they cause direct health concerns, but rodents on a property can also be grounds for fines or forced closures by public health officials. That's why it's better to partner with Lindsey Pest Services rather than taking any chances.
For commercial properties, we utilize an Integrated Pest Management style, which allows us to tailor pest treatments to your budget and the realities of your business. We break our services into three steps:
Inspection: A trained technician will walk around your property, inspecting it inside and out for signs of pests or factors that attract them.
Treatment Planning: Based on our findings, we put together a pest control program that's right for you, rather than selling expensive bundles that you may not require.
Application: Once you're happy with the treatment plan we put together, we'll start immediately. Our treatments are safe, non-intrusive, and effective.
Julington Creek's Solutions To Flea Control Problems
No matter what you may have heard, fleas aren't just a problem for dogs and cats. They also aren't solely carried inside by household pets, either. Instead, fleas have a whole range of ways they can get onto a property and get carried inside our homes and businesses. One of those ways is by being carried in on the back of other pests. That's why proper flea protection is really about overall pest control, ensuring that your property is never a hotspot for parasitic pests. To do that, turn to the pest control experts at Lindsey Pest Control. Only trained professionals can root out all the places that fleas can hide, waiting to emerge and bite you or your loved ones. Professional treatments are also the only way to guarantee that the problem is fully accounted for. Don't forget; it's not just the fleas themselves that you need to worry about but also their eggs that might be hidden around a property. Save yourself from the itchy bites of fleas by contacting Lindsey Pest Services today. Whether you're confident you have a flea problem or not, our thorough inspections can help root out fleas or the pests that tend to carry them.
Fungus & Mold Prevention Tips For Julington Creek Properties
Animals aren't the only kinds of organisms that can pose health problems or structural damage to your property. So can plants like fungus and mold. That's why pest professionals are also experts in identifying and counteracting the signs of a growing problem. Here are some of the best tips for how you can keep mold, fungus, and mildew from growing around your property:
Moisture Control: Quickly addressing spills or leaking pipes can save your property from water damage that encourages mold growth.
Inspections: You probably don't make a habit of crawling in the dark, dirty areas of your property where mold or fungus first take hold. Instead, call in the experts, who are used to this kind of work and know exactly where to look.
Treatments: The other benefit of professional mold and fungus removal is that our treatments work. Rather than killing these plants off with general house products, let us use our safe and effective solutions that are guaranteed to get rid of the problem.
To protect your property from pests and other detriments, contact the professionals at Lindsey Pest Services.
Who Else In Julington Creek Wants To Keep Flies Out?
Whether or not you're dealing with an established infestation, the flies in Julington Creek are nothing short of a nuisance. Clouds of hungry or curious flies will put a damper on any outdoor activity, and when trapped in the house near bedrooms, kitchens, and bathrooms, will reach a whole new level of frustration or danger. In fact, a single fly can carry up to 65 different diseases!
If you're serious about removing fly activity around your Julington Creek property, you'll need to immediately get in touch with the experienced folks at Lindsey Pest Services. Our team has spent years removing pests from homes and businesses throughout the area and would be more than happy to deliver the same great outcomes to you. It's a solid promise from our family to yours!
Get started on fly control in Julington Creek by contacting Lindsey Pest Services today. Fill out the online contact form to get started ASAP.
What To Do About Honey Bees On Your Julington Creek Property
So you've discovered a honey bee infestation near your Julington Creek property. You know that these are critical pollinators that require space and protection to thrive, but you also know that a fully matured hive has no place near your attic, side building, or outdoor play area.
Honey bee removal is tricky, and you're right to be concerned about removing these pollinators without harming them. That's why Lindsey Pest Services has the perfect solution — our proprietary honey bee removal services in Julington Creek, FL.
No two hives or honey bees ever quite look alike. That's why we roll out our honey bee services in several unique steps to match your express needs and limitations. These may include:
Honey bee swarm relocation: We relocate swarms of honey bees to a less inconvenient location, thereby serving you and your honey bees with expert service.
Honey bee removal services: We use special tools designed to gently remove honey bees from your property, taking them off-site for your convenience.
Honey bee elimination control: You may also opt to destroy honey bee hives entirely. This step is typically a last resort when there's no chance of bee removal or relocation.
No matter what your infestation may look like in Julington Creek, Lindsey Pest Services can ensure the complete removal of your honey bee swarm. So don't waste any more time worrying about bees on your property. Get started on solutions by contacting us today!
The Secret To Effective Millipede Control For Your Julington Creek Home
Millipedes may not be as flashy or dangerous as some other pests, but their persistent presence around your Julington Creek property can certainly send shivers down your spine. These moisture-loving pests can infest at any time of year and flatten in order to squeeze through small areas, making it hard to keep them outside if your home has available entry points.
Many Julington Creek property owners struggle with long-term millipede control. While DIY solutions may seem attractive at first glance, only a licensed pest professional can ensure infestations won't rear their ugly heads again anytime soon. In fact, this is Julington Creek's best-kept secret for effective millipede control: the certified help of an expert team like Lindsey Pest Services.
Lindsey Pest Services can put your mind at ease with efficient millipede control for homes and businesses throughout the area. Our custom methods target the root of your infestation and make sure millipedes won't return anytime soon. We don't just get rid of existing infestations; we stop pests from getting inside well into the future!
Curious about what sets Lindsey Pest Services apart? Complete our online contact form to learn more.
Why Are There So Many Spiders In My Julington Creek Home?
If you're like most homeowners in Julington Creek, you've asked yourself the above question at least once. After all, spiders are some of the most common household pests in Florida and can appear inside our nooks and crannies at all times of the year. You've seen spiders lurking in corners, scurrying across floors, and spinning webs both inside and outside your home. However, their lingering presence and growing numbers may indicate something more serious at work.
You may want to ask yourself:
Where are the entry points that spiders are using to get inside?
Do I have any puddles of standing water that spiders could use as a water source?
What food sources are spiders finding? Could there be a secondary pest infestation around the house?
The best and most efficient way to answer these questions is to partner with the crew at Lindsey Pest Services. Our experts will be more than happy to answer your queries and provide you with a spider control service quote at any time. We'll get rid of spiders fast!