Northeast Florida Pest Experts Serving St. Augustine Beach, Florida
St. Augustine Beach, a small city located on Anastasia island just off the coast of Florida, is known for its beaches, fishing opportunities, and beautiful coastal views. Despite all of the wonderful benefits of living in St. Augustine Beach, pests are still a problem in our area. Lindsey Pest Services is proud to serve the homeowners and business owners of St. Augustine Beach. No matter what pest threat you're facing, we have what it takes to find the pests and eliminate them. Trust the experienced pest professionals here at Lindsey Pest Services with all your pest control needs. We are happy to provide effective residential and commercial pest control services.
Home Pest Control In St. Augustine Beach, FL
Your St. Augustine Beach home is no place for pests. When you reach out to the team of licensed pest professionals here at Lindsey Pest Services, you can count on them to provide the complete home pest protection plan you deserve. Whether you're dealing with rodents, spiders, ants, wasps, cockroaches, or any other common pest, we have what it takes to keep your property nearly pest-free. We offer three effective home pest control programs to fit your needs and budget: Good Pest Control Plan, Better Pest Control Plan, and Best Pest Control Plan. All of our pest control plans include quarterly pest services, coverage for 30+ common pests, and our Lindsey Pest Free Guarantee. Lindsey Pest Service has been serving the communities of the greater Jacksonville area for over 60 years, which means you can trust us for reliable service, every time. Contact us today for immediate assistance with all your home pest control needs.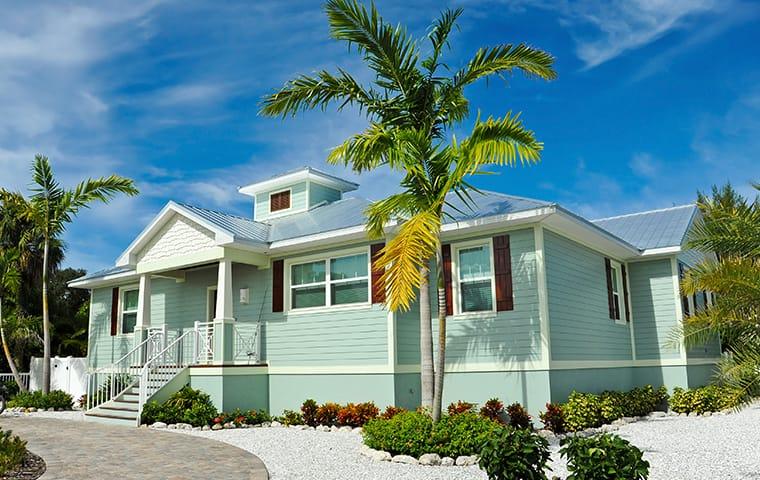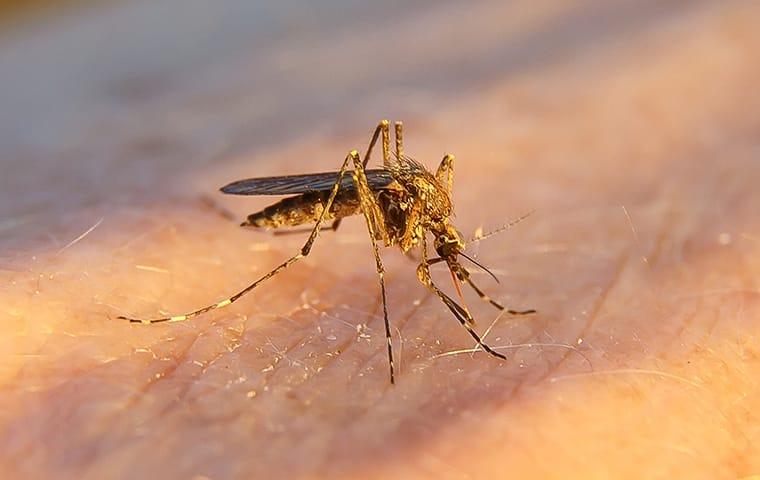 Is There A Way To Minimize Mosquitoes In St. Augustine Beach, FL?
Mosquitoes are unrelenting summer pests that disturb outdoor gatherings and leave us with itchy bite marks all over our skin. Mosquitoes can also carry many harmful diseases, such as malaria, West Nile fever, yellow fever, and dengue. Additionally, mosquitoes are capable of transmitting heartworm to family pets.
Minimize your mosquito exposure with a few of these mosquito-prevention tips:
Trim your grass short.

Reduce moisture on your St. Augustine Beach property.

Fill in low-lying areas of your driveway, walkway, and yard so water can't collect and stagnate.

Cut brush and other thick foliage away from your exterior walls.

Wear insect repellent.

Avoid going outside during dawn and dusk when mosquitoes are most active.
The best way to minimize your mosquito exposure is with professional mosquito services. Pest professionals from Lindsey Pest Services will identify specific areas on your property with high mosquito activity and then target treatments around these areas. Contact us today for effective mosquito control and treatment options.
Commercial Pest Control In St. Augustine Beach, FL
No matter what industry your business is in or how large your building is, unwanted pest infestations are a risk you have to consider. Pests can damage the reputation of St. Augustine Beach businesses, discourage customers from wanting to return, spread diseases, and damage important equipment. However, when you partner with the professionals here at Lindsey Pest Services, you can keep your St. Augustine Beach establishment entirely pest-free for years to come.

All of our commercial pest control services rely on Integrated Pest Management (IPM) solutions to ensure your company is protected from pests. IPM is an effective pest control strategy that uses fewer materials to provide better, longer-lasting results. We offer our pest control services to a wide variety of business industries, including strip malls, office buildings, medical facilities, school systems, warehouses, and more. Lindsey Pest Services will work alongside your company to find a pest control solution that is right for your commercial facility. Give us a call today to learn more about how we help St. Augustine Beach businesses stay pest-free.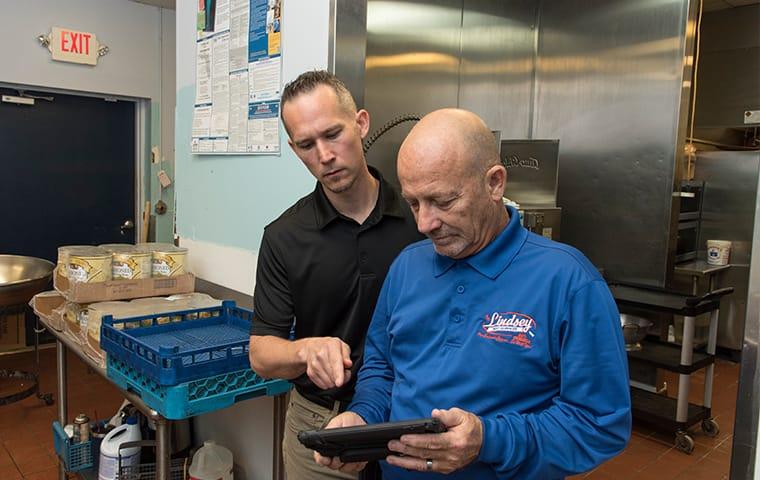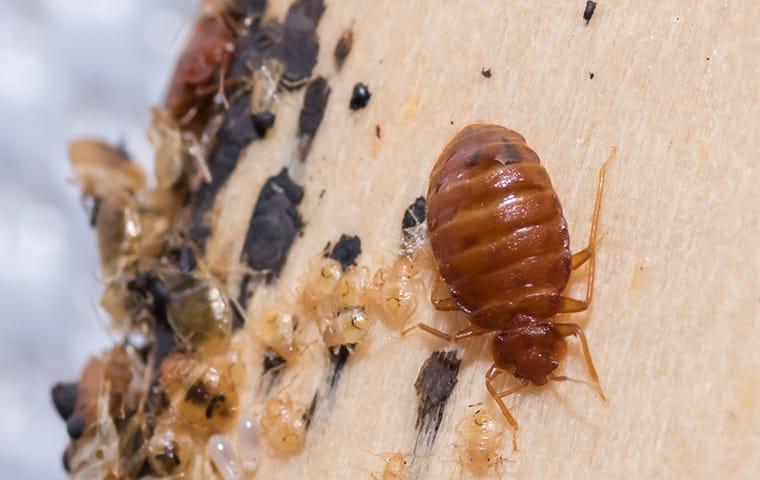 Would You Be Able To Identify Bed Bugs In St. Augustine Beach, FL?
Bed bugs are pests that many have heard about, but not everyone has had immediate experience with. These parasitic insects don't hop or fly as many other types of home-invading pests do. Instead, they hitchhike their way inside on bags, clothing, and personal belongings. Once inside, they reproduce rapidly, which allows them to deeply infest your St. Augustine Beach property in a matter of 3 or 4 months. Identifying bed bugs on your property early and contacting professional bed bug control can help stop your infestation from growing large.
Here are a few ways you can identify bed bugs on your property:
Bed bugs themselves are small, oval, and reddish-brown in color. They have six legs and become enlarged after feeding.

Tiny white bed bug eggs in pockets, creases, or folds may also indicate an infestation.

Bloodstains on sheets, bedding, and furniture.

Reddish-brown spots of excrement on bedclothes, sheets, and pillowcases.

Shed bed bug skins.

Rows of tiny red bite marks on your skin, typically found on legs or the lower body.
Bed bugs are difficult to prevent and nearly impossible to treat without professional help. Here at Lindsey Pest Services, we provide effective bed bug treatment options for St. Augustine Beach home and business buildings. Trust us with your bed bug problem, we promise we won't let you down.