Northeast Florida Pest Experts Serving Saint Augustine
Found on the northeastern coast of Florida is the nation's oldest city, Saint Augustine. St. Augustine, or "The Ancient City" as it is commonly referred to, is a lively community. This city is home to both year-round residents and visitors, alike, who want to soak up its culture and beauty. St. Augustine offers a historic district, cobblestone streets, and unique shops and eateries for everyone to enjoy. To protect your Florida home or business from the pests that also call St. Augustine home, partner with the professionals at Lindsey Pest Services. Our effective and modern pest control services protect residential and commercial properties from the potential dangers and damage that a pest infestation can create. Contact Lindsey Pest Services to learn more about maintaining a pest-free property through our affordable and eco-friendly pest control services!
Home Pest Control In St. Augustine, Florida
Lindsey Pest Services is committed to protecting your St. Augustine home from a variety of pests including ants, rodents, cockroaches, spiders, beetles, silverfish, and centipedes. With the help of our highly trained experts, we offer year-round solutions to eliminate pests and protect against future infestations. Our three different comprehensive residential pest control plans (Good, Better, and Best) ensure that everyone's unique pest control needs will be met.

Our Better option is our most popular plan and includes:
Quarterly pest control

Coverage against 30+ pests

Protection against wood-destroying termites through the Sentricon® System with Always Active™

Webbing removal (up to 12 ft)

Wasp removal (up to 10 ft)

Rodent control

Lindsey Pest-Free Guarantee
To get your questions answered about any of our other residential pest control plans, please reach out to Lindsey Pest Services.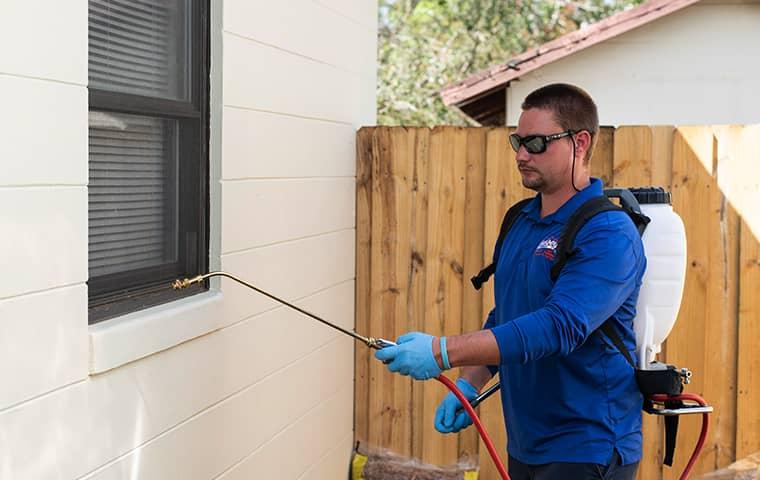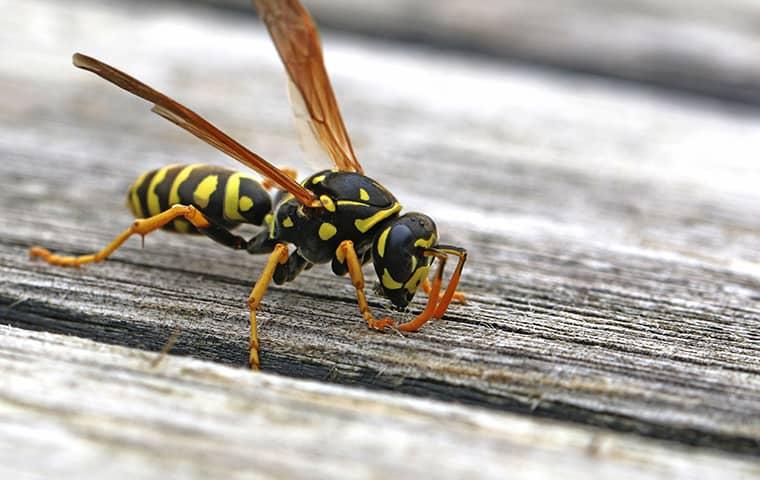 Guide To Wasp & Hornet Control In St. Augustine, FL
Wasps and hornets are both aggressive species of stinging insects, and they won't think twice about stinging when faced with a personal threat or when their colony is threatened. Wasp and hornet stings are not only painful, but their venom is strong enough to trigger severe allergic reactions in some people that require immediate medical attention. Wasp and hornet nests that are built in, on, or near homes present a dangerous situation.
To get rid of the danger once and for all, nests must be completely removed by a professional. At Lindsey Pest Services we take problems with stinging insects seriously and provide effective wasp and hornet control services. Our services provide the following:
Our professional performs an inspection and locates the nest.

They will then provide a quote for nest removal.

A treatment plan will be implemented in order to rid your property of stinging insects and their nests.
If you are experiencing problems with wasps or hornets at your northeastern Florida home or business, call Lindsey Pest Services.
Commercial Pest Control In St. Augustine, FL
To successfully eliminate and prevent pest problems inside commercial properties, Lindsey Pest Services offers long-term, effective, commercial pest control solutions. We focus on prevention through Integrated Pest Management (IPM), and we use chemical alternatives and practical pest solutions whenever possible. Our customized pest elimination plan provides lasting pest protection while focusing on the needs of the environment and following the strict guidelines and standards set by the National Pest Management Association (NPMA).
To learn more about protecting your St, Augustine business from the many pests that live throughout the entire year in northeastern Florida, reach out to us today!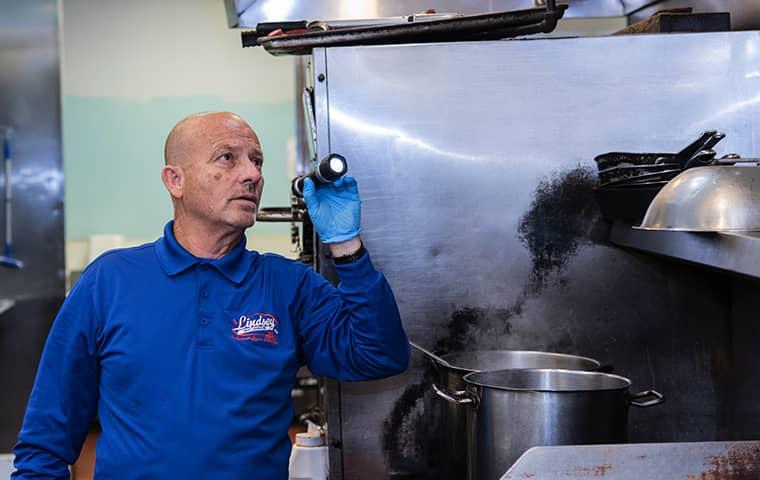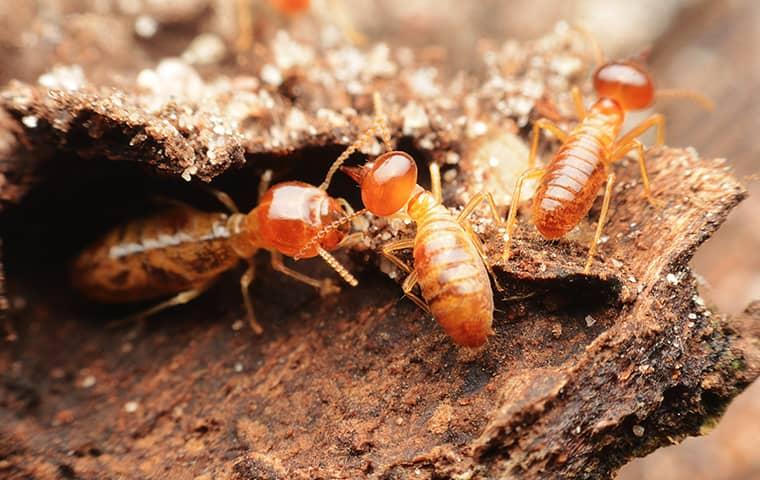 Protect Your St. Augustine, FL Property From Termites
To protect St. Augustine homes from invasions and damage from wood-eating termites, Lindsey Pest Services offers effective termite control services.

Our termite control services include:
An inspection using Termatrac to identify areas of moisture in your home, and to identify movement within your walls. We also inspect your home for signs of termites and termite damage.

Precision injection treatment to eliminate active termites.

The installation of Sentricon® with Always Active™ to offer a long-term solution against termites.

Regular visits (every three months) to make sure your property is termite free, and to keep your termite damage warranty active.
Lindsey Pest Services also offers pre-treatment for new construction to protect your structure from future termite damage. Our pre-treatment options include:
Sentricon® with Always Active™

Liquid pre-treatments

Bora-Care System
To learn more about Florida termites and protecting your home from these damaging pests, please call Lindsey Pest Services and speak with one of our experts to request a free inspection.