Northeast Florida Pest Experts Serving St. Johns
St. Johns, a suburb of Jacksonville, Florida is a community that has experienced a lot of recent growth and provides an exceptional environment for its residents to call home. St. Johns is located 20 miles inland on the northern Atlantic coast along the St. Johns River. Its location offers warm sunny weather throughout most of the year. What makes St. Johns so appealing to people is also, unfortunately, what makes it appealing to insects, rodents, and other pests. To combat pests and keep them out of St. Johns homes and businesses, the pest control experts at Lindsey Pest Services offer modern, eco-friendly pest control services. Our environmentally sound pest control services are what you need to control pest activity in and around your residential or commercial property. To learn more about working together to keep pests away from your home or business, reach out to us today and speak with one of our helpful experts.
Home Pest Control In Saint Johns, Florida
Trust the greater Jacksonville pest control experts at Lindsey Pest Services to protect your home and family from the many pests that also reside in the area. With our help, keep ants out of your kitchen, mice out of your crawlspaces, and spiders from taking up residence in the corners of your home. At Lindsey Pest Services, with the help of our highly trained experts, we offer year-round solutions that eliminate pests and protect against future infestations.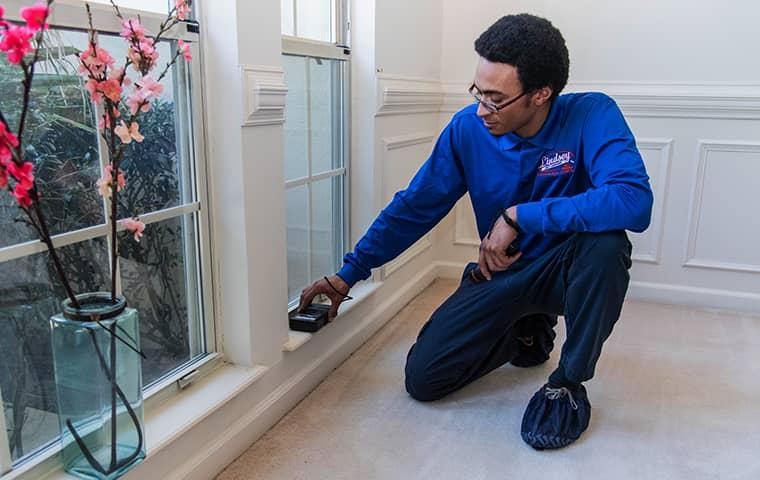 We offer three comprehensive residential pest control plans; Good, Better, and Best for our homeowners to choose from. Our variety of pest control programs allows us to ensure that each homeowner's unique needs can be met. Our Better pest control plan is our most popular option and includes: quarterly pest control, coverage against 30+ pests, protection against wood-destroying termites through the Sentricon® System with Always Active™, webbing removal (up to 12 ft), wasp removal (up to 10 ft), rodent control, and our Lindsey Pest-Free Guarantee.
To learn more about our home pest control plans, give us a call today, we would love to hear from you!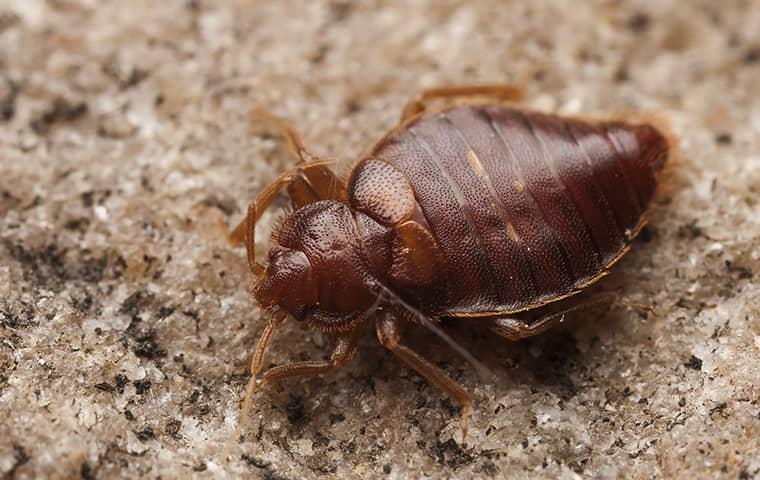 Guide To Avoiding Bed Bugs In St. Johns, FL
Bed bugs are found throughout the entire United States but are especially problematic throughout the state of Florida where millions of people are coming and going on a daily basis. Bed bugs are found where people are, meaning that whenever you are in a public setting, there is always the chance you will have contact with bed bugs. This fact isn't to scare you or make you never want to leave your home, but rather to make you aware of bed bugs in public settings, and to take some steps to protect yourself. Some helpful tips to help limit your possible exposure to bed bugs include:
Always keep all personal belongings up off of the floor when in a public environment.

Do not purchase used mattresses, box springs, or furniture for use in your home.

If you purchase used clothing, immediately place the items in the washer and then dry on a high-heat setting.

Regularly wash bags, outerwear, backpacks, and other items that you and your family use on a daily basis.

When staying in a hotel, make sure to inspect for signs of bed bugs before bringing your personal belongings in.

After returning home from a trip, immediately wash and dry all clothing on a high-heat setting. Vacuum out all suitcases used before storing them away.
At Lindsey Pest Services, we offer a variety of highly effective bed bug services to solve any sized bed bug infestation. Treatment options include steam, chemical, and our portable heat chamber. If you are worried that bed bugs have found their way into your St. Johns property, contact Lindsey Pest Services so that we can perform a thorough inspection and, if necessary, provide the treatment needed to completely eliminate the infestation.
Commercial Pest Control Solutions In St. Johns, FL
Pests are problematic inside businesses for many reasons, but it is important to remember that it takes just one customer, seeing a single pest, to severely damage your business's reputation. Other reasons pests need to stay out of your St. Johns business include:
Pest populations multiple quickly. A few pests can quickly lead to hundreds.

Pests can cause expensive damage to the structure of your facility.

Pests can introduce health risks that can affect your customers and employees.

Pests can contaminate food sources with their urine, feces, and saliva.

Pest activity can cause you to fail sanitation inspections.
To successfully prevent pest problems in your St. Johns business and help keep your customers and employees happy, implement a long-term, effective, professional solution. The commercial pest control professionals at Lindsey Pest Services provide this solution through our highly effective commercial pest control services. At Lindsey, we focus on prevention through Integrated Pest Management (IPM), using chemical alternatives and practical pest solutions wherever and whenever possible.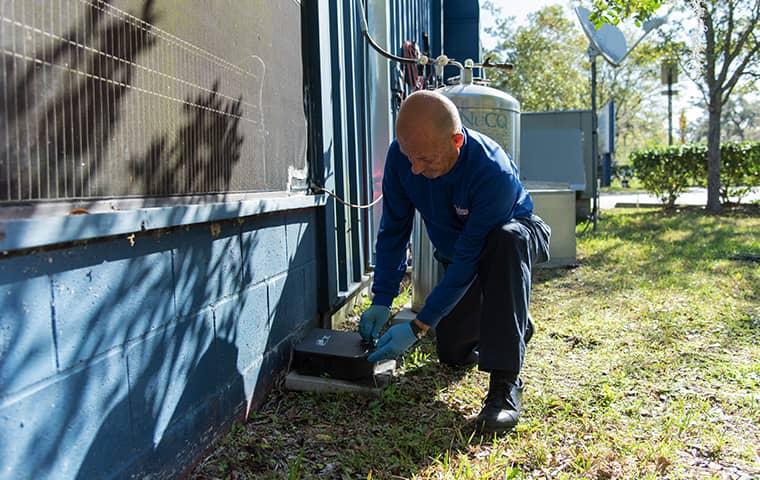 Our commercial pest control service includes an inspection and report, the development of a treatment plan, and the application of the chosen pest control solution. To learn more about our commercial pest control solutions and to schedule a free inspection of your St. Johns commercial property, get in touch with us today at Lindsey Pest Services.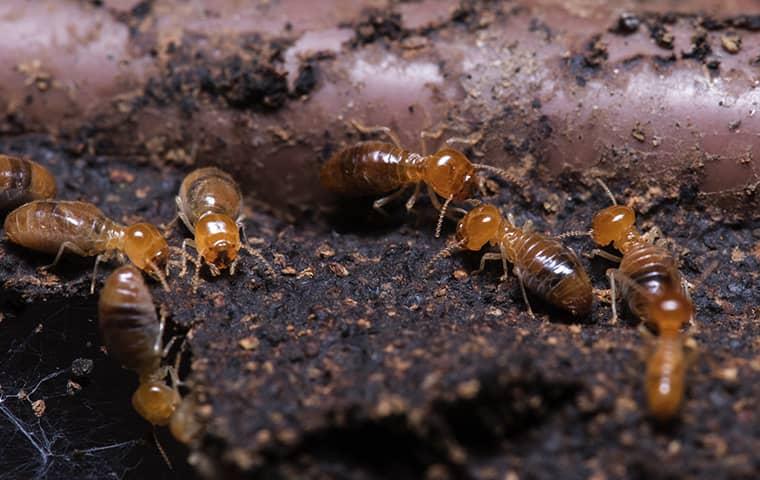 Protect Your St. Johns, FL Property From Termite Damage
Protect your St. Johns property from highly damaging termites with the Florida termite control experts at Lindsey Pest Services. We have developed a highly effective process to eliminate and control termite populations; our termite control solutions include:
A thorough termite inspection using Termatrac to identify areas in your home that are experiencing moisture issues (termites are highly attracted to moisture) and to identify movement within your walls. Our technicians also inspect your home for signs of termites and termite damage.

Precision injection treatment to eliminate current termite activity.

The installation of Sentricon® with Always Active™ to offer a long-term solution against termites.

Visits to your property by our professionals every three months to inspect your property, making sure that it is still termite free, and to keep your termite damage warranty active.
In addition, we also offer termite pre-treatment options that can be implemented during the building process to stop termites before they have the chance to invade and attack your home. These pre-treatment options include liquid pre-treatments and the Bora-Care system. Reach out to us today to learn more about preventing termites in your St. Johns, Florida home.