The Most Effective Way To Get Rid Of Cockroaches In Your Jacksonville Home
When you find roaches in your home, you may be tempted to go after those roaches with some form of DIY treatment. Jacksonville residents use lots of stuff, even some of the stuff used by licensed pest professionals. But these treatments are rarely effective. This is because cockroach control products, even products used by professionals, often fail to get rid of roaches.
If you find a cockroach in your house, the most effective way to get rid of your cockroach infestation isn't about finding the right product, it's about using the right process. In this article, we're going to explain why professional cockroach pest control is the most effective way to get rid of cockroaches in Jacksonville, and why you should seriously consider making the investment.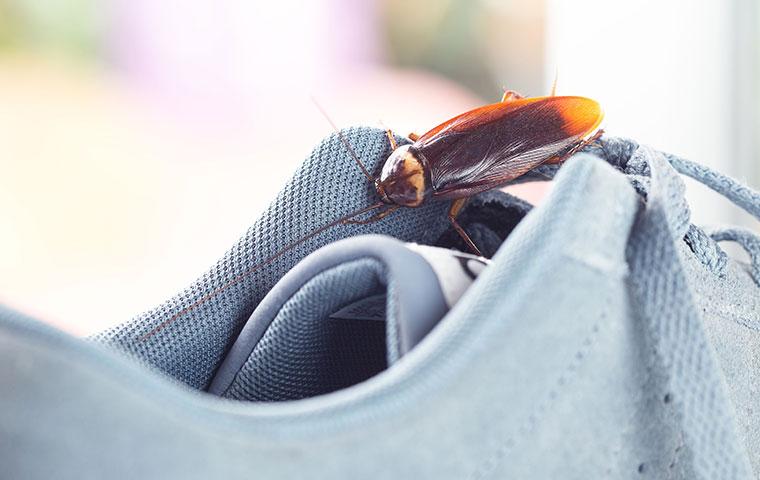 Why Should You Call Pest Control To Get Rid Of Roaches In Jacksonville?
Cockroaches are dangerous insects. It is bad to have them in your home. If you attempt to exterminate roaches and fail, it can leave your family exposed to ongoing illness and the potential for serious injury. It is also possible to injure yourself if you use toxic products to try to exterminate cockroaches. Some of the cockroach control products Jacksonville residents apply are actually more dangerous to humans than they are to roaches.
A licensed pest-management professional uses strategies that have been developed by pest control industry experts and they use products according to safety standards established by the U.S. government and the detailed instructions found on the labels of these products. But, as we pointed out above, the products aren't what makes professional cockroach pest control effective.
Professionals perform inspections, test baits, set products in areas where they will be most effective, apply a multi-pronged treatment plan that uses several products, evaluate the success of treatment programs by monitoring the products, and perform inspections to make sure all roach activity has been addressed. This is how you effectively arrest a cockroach infestation in your home.
Why Are Cockroaches In Jacksonville Dangerous/Bad?
If the cockroaches in your home were not dangerous and bad, we would not be as emphatic about choosing professional pest control. When cockroaches get into your home, it isn't like having a stink bug problem, or cluster flies. Cockroaches have the potential to spread diseases that are dangerous, such as:
Salmonella

Cholera

Leprosy

Campylobacteriosis

Listeriosis

E. coli infections

Giardia
The cockroaches in your home don't just spread diseases, they're considered dangerous to those who suffer from asthma. In recent studies, it was discovered that hospitalizations increase in homes with cockroach infestations. If you or someone in your home has asthma, you know how dangerous this can be.
If you find a cockroach in your house, there is one more thing you should be aware of: cockroaches can damage your stuff. They can eat away at wallpaper, put holes in clothes, damage books, make holes in food packages, and cause damage in many other ways.
How To Identify Cockroaches In Jacksonville
The first step to effectively get rid of cockroaches is cockroach identification. There are some beetles and other insects that you might mistake for cockroaches. Take some time to learn about common cockroach pests in Jacksonville, such as German, American, and Oriental cockroaches. Look for images of nymphs as well. Cockroach nymphs don't have wings and this can make them look like other insects. If you need assistance with cockroach identification, send us an image, or contact us and we'll send a licensed pest professional over to have a look.
How To Keep Roaches From Coming Back In Jacksonville
The most effective way to get rid of cockroaches will also include keeping roach problems from coming back. A licensed pest professional will use long-lasting roach management methods, such as sealing exterior entry points. If you have a professional seal entry points on your exterior, that protection will last long after you discontinue your pest control service, should you ever decide to discontinue.
You'll also get ongoing exterior treatments and routine pest maintenance that work to address cockroaches and a long list of other common household pests. Cockroaches never stop trying to get into your home, and the only way to effectively get rid of them is to continually work to keep them out.
If you live in the Jacksonville area and you'd like to learn more about cockroach control, we'd love to have the conversation with you. We help residents reduce pest problems, protect their health, and guard their property against pest-related damage. We can help you find the right solution for your specific needs and budget. Connect with us today and speak with one of our agents or reach out to us through our contact page. We're here to help.