Bird Baths In Jacksonville Could Be A Secret Mosquito Breeding Ground
July 17, 2022
Your Jacksonville yard is a jungle for animals of all kinds, from birds and butterflies to small wildlife animals. Many of us love to watch the world go by with the help of a bird feeder or bird bath, attracting a variety of animals to our front lawns. However, there may be an unforeseen side effect of keeping a bird bath on your property: a secondary jungle of mosquitoes, larvae, and eggs!
How do bird baths attract mosquitoes, and how can you prevent a mosquito infestation from happening? Learn all this and more in the article below.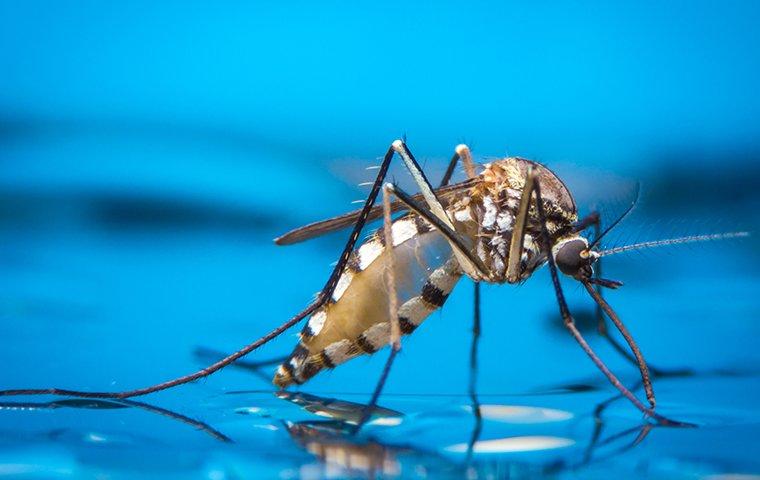 Do Bird Baths Attract Mosquitoes?
The answer to this question is a resounding 'yes!' Bird baths can attract mosquitoes if not properly cleaned and maintained and harbor a high volume of eggs in the cool and stagnant waters. These eggs will hatch into nymphs, which remain in the water for up to two weeks as they transition into full adults.
Bird baths could introduce your property to thousands of new mosquito vectors. Of course, this does not mean there's nothing you can do to prevent the mosquito apocalypse. With a little time and effort, you can work towards mosquito-proofing the backyard, starting with your bird bath.
Three Things You Can Do To Keep Mosquitoes Out Of Bird Baths
There are three major steps you can take today to keep mosquitoes out of bird baths. Whether you live in a multi-family home, a private property, or own a local business, these steps will reduce mosquito populations all over your property!
Clean your bird bath regularly. A dirty bird bath will attract mosquitoes like a magnet. Be sure to clean it at least once a week, more often if it's in a high-traffic area.
Change the water often. Mosquitoes can't breed in moving water, so changing the water in your bird bath often is key to keeping them away. Changing the water also helps reduce the growth of algae and bacteria.
Add a mosquito dunk to your bird bath. A mosquito dunk is a tablet that you add to standing water to kill mosquito larvae and eggs. You can find these tablets at most local hardware stores or online.
By following these three simple steps, you can ensure a safe yard for visitors, customers, and loved ones.
What Is The Best Way To Kill Mosquitoes In My Yard
The most popular way to keep mosquitoes away from Jacksonville yards is with DIY pest control. Although it may look like a cheap and efficient method of solving your problems, beware; this rarely, if ever, gets rid of the entire infestation.
These home mosquito control remedies rarely work for Jacksonville home or business owners:
Citronella candles
Essential oils
Vinegar
Tiki torches
Rosemary plants
Over-the-counter remedies are little help, either. Not only are they often prohibitively expensive, but their strong chemical mixtures can be dangerous at high volumes. Young children, pets, and older adults are at a much higher risk of health effects from over-the-counter chemicals.
For all these reasons (and many more), the best way to kill mosquitoes is by partnering with a professional Jacksonville pest control team such as Lindsey Pest Services. Call today for a quote.
Effective Mosquito Control for Jacksonville Residents
If you need more than standard pest control in Jacksonville, you need the professional mosquito control programs at Lindsey Pest Services. Our team will work with you to rid your yard of these dangerous pests and help you keep them from returning. We offer one-time treatments and recurring services for any lifestyle.
Don't wait to get started with professional mosquito control. Contact Lindsey Pest Services today for a quote regarding your home pest control or commercial pest control needs.
< Previous
Next >