The Best Way To Combat Mosquitoes In Jacksonville
April 18, 2022
If you're like most people in Jacksonville, you've probably had a mosquito bite a few times. These bites are something that most people have had to deal with, and they are definitely annoying. Mosquito bites are itchy and make you want to scratch constantly, but they are also potentially dangerous. It's essential to learn about the dangers of mosquitoes and get prevention tips for those around you. Find out more about pest control in Jacksonville for mosquitoes by reading on.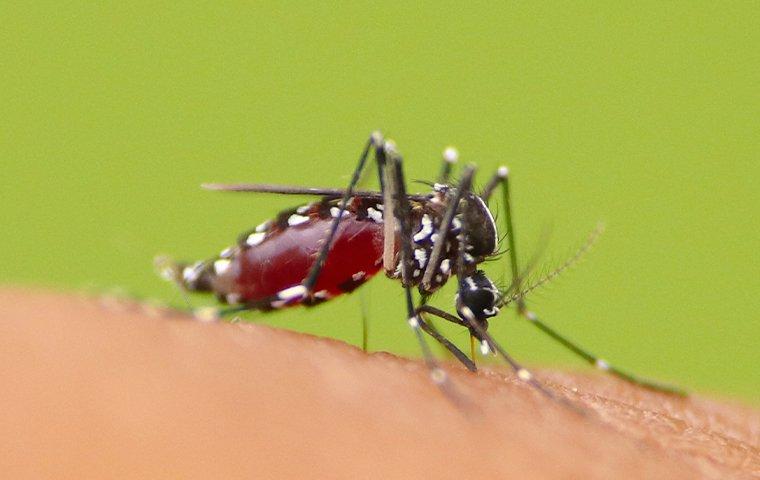 When Is Mosquito Season In Jacksonville
While some places in the country only have to deal with mosquitoes in the summer, this isn't the case in Jacksonville. Mosquitoes are active throughout the year because of the temperate climate and humidity. While mosquitoes will go dormant when days get colder than 50 degrees, this doesn't happen often. You could get bit by a mosquito in the hot summer or more moderate wintertime.
This means that preventing mosquitoes and getting effective mosquito control is vital throughout the year. Luckily, there are solutions at hand with assistance from Lindsey Pest Services.
Are Mosquitoes Dangerous?
Mosquitoes are dangerous pests. They are the deadliest animal in the world. This might not seem true, but it all has to do with the many diseases they can spread. There is a wide range of mosquito-borne illnesses worldwide, such as West Nile virus, malaria, Zika virus, and more. While not all of these illnesses are spread in Florida, some of them, like the West Nile virus, are.
Of course, not all mosquito bites will lead to sickness either, but it's always a good idea to remain cautious. When you are outdoors in areas known to have high mosquito populations, make sure to take precautions. You can use bug sprays, but keep in mind that these are only temporary measures.
Do DIY Mosquito Treatments Work?
Some people try to handle mosquito control independently, but this isn't the most effective method. Unfortunately, mosquitoes are hard to control. They can exist in large numbers, especially in a place like Jacksonville, where they don't go dormant for long periods. While you can use repellents and other products to protect yourself from being bitten, these won't keep mosquitoes from coming around your property.
It can also be difficult to prevent mosquitoes because of where you live. If your home is close to bodies of water or marshy or overgrown areas, mosquitoes could be prevalent. This is because mosquitoes need standing water to lay their eggs, and they also rest in overgrown vegetation during the heat of the day.
How Professional Mosquito Control Works
Luckily, there is help for mosquito infestations around your Jacksonville property. The pest control professionals at Lindsey Pest Services start by identifying which types of mosquitoes you have and assessing the size of your property. We then address areas of the property where mosquitoes could be resting and reproducing and next treat these areas with various products. Lastly, we work with you to help you deter mosquitoes by removing standing water from your property.
Discover more about pest control for mosquitoes by contacting us today. You can request a quote or book an inspection.
< Previous
Next >