Northeast Florida Pest Experts Serving Nocatee
Nocatee is an unincorporated, planned community located mainly in St. Johns County, Florida, and Duval County. This area is situated close to Ponte Vedra Beach and is quickly expanding. It's the fastest-growing area in the entire country.

There are multiple buildings, both residential and commercial, across the 13,000 acres of land that make up Nocatee. Because of the warm climate, Nocatee is a place where many pests can make their way inside residences. The warm temperatures mean that, even in winter, people often deal with bugs such as mosquitoes, bed bugs, and termites.

If you're dealing with pests in your residential or commercial property, you want to get rid of them as quickly as possible since they can lead to health hazards or structural damage. The experienced pest control technicians at Lindsey Pest Services can help! Lindsey is a licensed and certified pest control business that has over 60 years of experience. Reach out to us today for a free pest inspection.
Home Pest Control In Nocatee, FL
Your home should be a place where you can relax and get away from the stress of the world. But having pests in your Nocatee, Florida home can leave you feeling anxious. Pests can make your home feel dirty, and they can also lead to health issues and other problems. Even a small infestation can quickly grow into a big problem.
Pests pose various risks to both the structure of your home and the health and well-being of the residents and visitors inside. They spread diseases, germs, and allergens that will reduce the quality of life for you and those you love. Furthermore, over time, many pests will cause extensive property damage by chewing, defecating, and building nests throughout your structure. Don't let pest problems get out of hand; reach out to the experts for effective pest control.
Lindsey Pest Services is here to help. We offer three different pest control plans to fit your pest control needs and your budget. Our plans service over 30 common area pests, including ants, cockroaches, millipedes, centipedes, spiders, and more. Furthermore, all of our plans come with a pest-free guarantee promising you that if you see treated pests inside of your home between quarterly service visits, we will return to your property and retreat at no additional cost to you.
If you're looking for the added benefit of termite coverage, then our Better Pest Control Plan offers the services you need. Using the proven Sentricon® System with Always Active™, we strategically kill current termite colonies and protect your home against future invaders. This plan also protects your home and property from wasps and rodents.
Our Best Pest Control Plan is our third and most comprehensive pest control option. It has all the benefits of our Better Pest Control Plan plus fire ant control, scorpion control, and seasonal mosquito control.
Give us a call to schedule your free inspection or book your inspection online. We've protected over 10,000 homes in the greater Jacksonville area from pests, and we want to protect your home, too.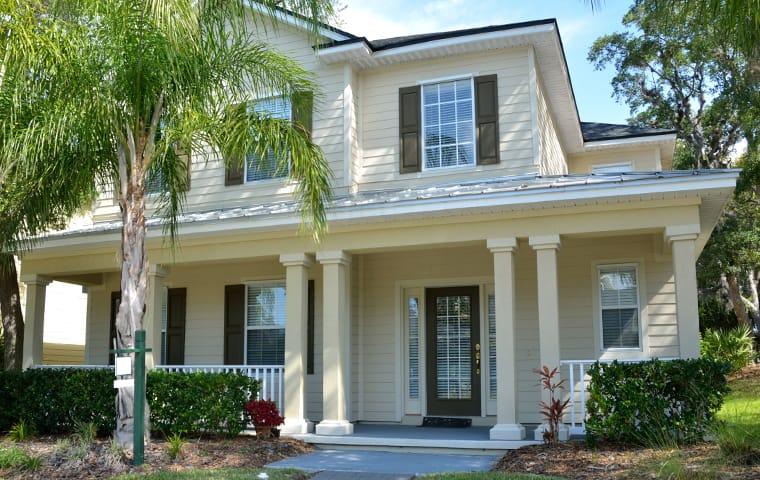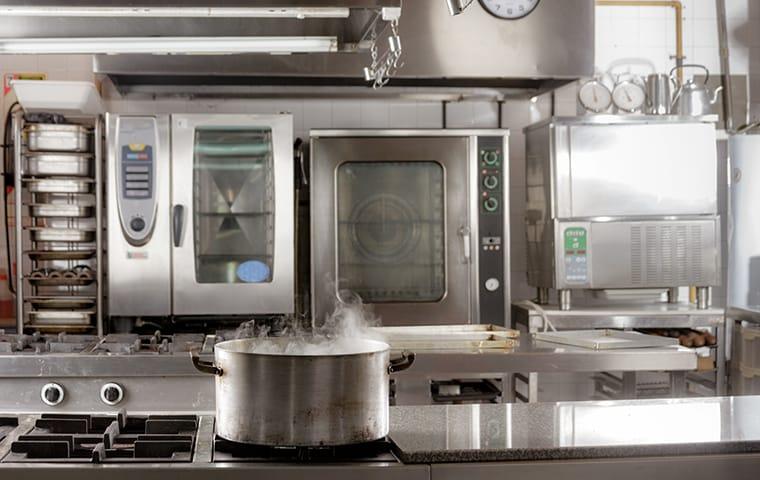 Commercial Pest Control In Nocatee, FL
Protecting your commercial property is just as important as protecting your home. When you have a business, your reputation is one of the most important things to consider. You've likely spent an abundance of resources developing quality products and services, and with a blink of an eye, a pest infestation can damage your inventory and your reputation. They can make customers feel unsafe and make your business look dirty and unprofessional. And they can lead to negative reviews, which can have a long-lasting impact.
Not only will pests destroy your standing within your community, but they also pose a significant health risk to your employees and your customers. With a pest problem comes disease, mold, mildew, and property damage. This creates an unsafe work environment. Fortunately, the experts at Lindsey Pest Control provide recurring, customized pest control services to solve your pest problem. Whether you own or manage a small or large property, we are here to help. We can keep a variety of pests out of your Nocatee business, including termites, bed bugs, mosquitoes, cockroaches, ants, spiders, rodents, wasps, and more.
Reach out to us today to speak with one of our experts. We will send one or more licensed pest technicians to inspect your property and develop a plan that fits your schedule and controls your pest problem. Throughout our treatment process, we will communicate with you every step of the way, so you know where, why, and how we treat your facility.
Learn How To Minimize Mosquito Exposure In Nocatee, FL
While living in Florida can seem like a dream come true, the warm climate and proximity to the ocean can mean a lot of mosquitoes. While being so close to the ocean and other bodies of water can mean a lot of beautiful views and fun activities, mosquitoes are attracted to the humid climates and marshy areas.

Mosquito bites can not only be irritating, but they can also be dangerous. These bites can cause allergic reactions and also spread diseases. There are some precautions you can take to reduce your mosquito population. Mainly, these involve eliminating areas of standing water wherever possible. Mosquitoes breed and lay their eggs in still water. Though there are areas that you can't do anything about, you can maintain your yard to make sure water doesn't collect in playground equipment, tarps, birdbaths, or gutters. Also, mosquitoes will rest in shaded areas, so do your best to trim back foliage and keep the grass short to keep mosquitoes away from your home.

In the long run, all of your best efforts may not make a noticeable difference. Fortunately, the experts at Lindsey Pest Services know how to reduce your mosquito population effectively. Our licensed technicians use backpack sprayers to treat breeding areas and resting sites. Take back your yard; reach out to us today to discuss our mosquito treatment options and schedule your free inspection.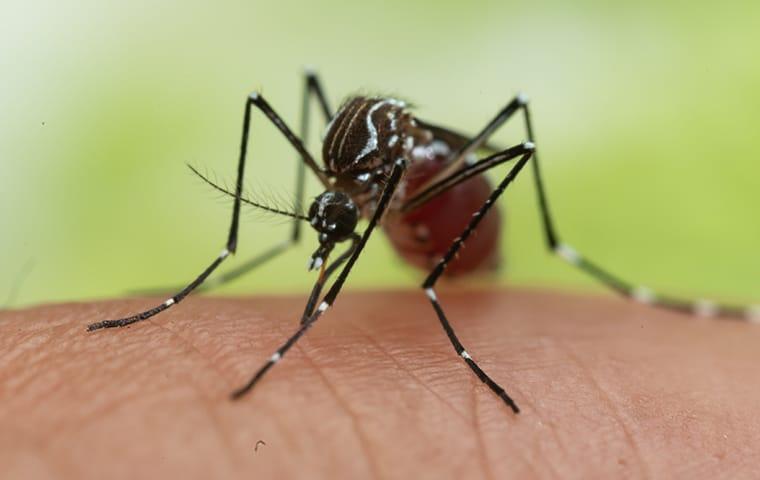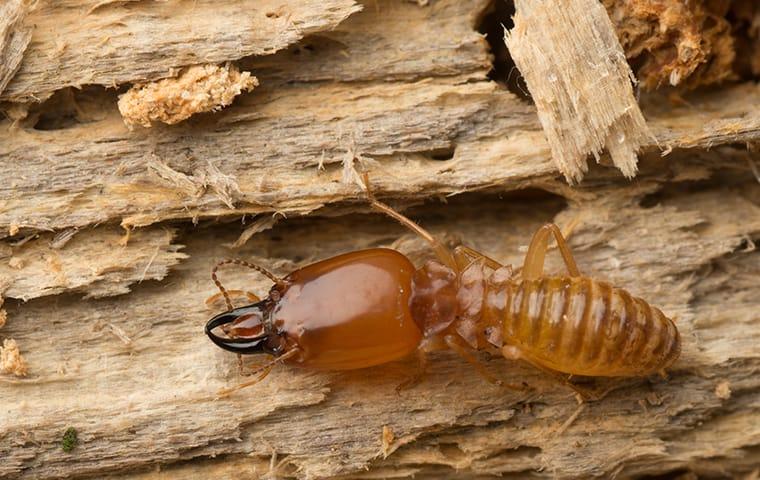 Protect Your Nocatee, FL Property From Termite Damage
Termites can be a huge problem. While some pests are just a nuisance, termites can cause a tremendous amount of damage to your property. Termites often go unnoticed and can do a great deal of damage to the wood structures in your building. As Nocatee deals with some of the highest rates of termite damage in the country, you'll want to make sure your home is protected.

The best way to prevent termite damage or get rid of termites once you have them is to contact the professionals at Lindsey Pest Services. We offer both preventive and curative termite services that include a thorough inspection of your property, a customized plan, and the use of state-of-the-art equipment such as moisture meters and sensors to pinpoint problem areas.
Once we understand the potential of your problem, we implement the proven Sentricon® System with Always Active™ elimination and baiting system. After termites consume the time-released bait, they share it with others as they move throughout the colony. Eventually, this will kill every last termite, including the queen. Sentricon® with Always Active™ will not only eliminate current colonies but will prevent future ones from plaguing your property. Reach out to our experts to discuss how we treat your Nocatee property for termites. With our help, you can rest easy knowing that you don't have to worry about termites eating away at your home or business.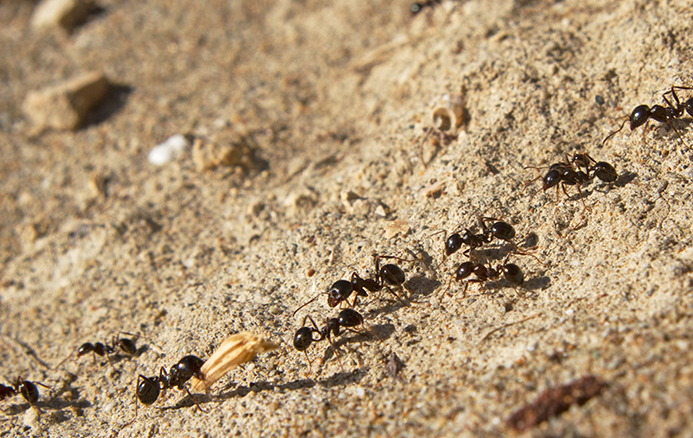 All The Ways Ants Get Into Nocatee Homes
Ant infestation is common here in Florida, as our moisture-rich conditions attract these tiny pests into our homes. Ants can be sneaky about getting into your house, and their small size makes it even easier for them. Here are some of the most common entry points through which ants get inside of Nocatee homes:
Cracks in walls and floors.

Doors and door sweeps.

Foundation gaps.

Inside the floor.

Near baseboards along the floor.

Unsealed exterior holes.

Utility and plumbing lines.

Windows and window frames.
If you suspect ant activity in your home or want to be as preventative as possible moving forward, we recommend calling in your local pest experts. Here at Lindsey Pest Services, our team of pest pros is highly familiar with local area ant species, and we have the expertise to detect, exterminate, and prevent them from infesting your home. Call today for all your ant control and prevention needs.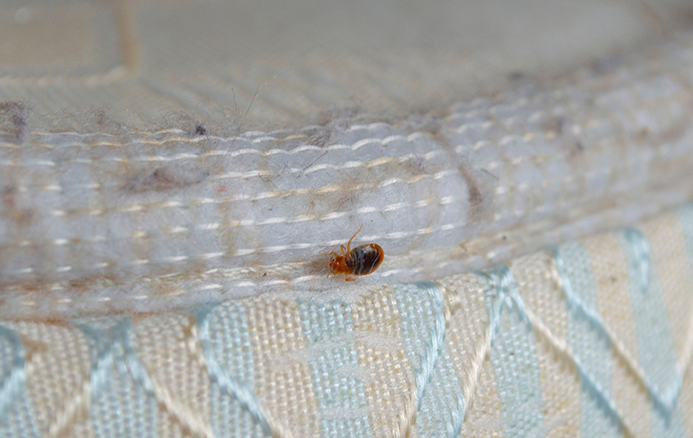 Answering Nocatee's Most Frequently Asked Bed Bug Questions
The last thing you want to worry about when you're sleeping is the possibility of bed bugs crawling around in your sheets. Unfortunately, it's a reality that local property owners need to be aware of. Here are some of the most frequently asked bed bug questions that we get:

What are the signs of bed bug activity?
You may find tiny, red bloodstains on your sheets, left behind after feeding. There may be rusty, brown excrement spots left behind as well. Also, you may discover eggshell casings around harborage areas. Bed bugs discard these as they progress through their life cycle. One of the most obvious signs of bed bugs is waking up with a line of red bites that you didn't go to sleep with the night before.
How do bed bugs get inside?
Bed bugs hitchhike from one person or item to the next, being brought inside via a visitor or an object entering your house. This ability to hitch rides from one room to the next means they spread quickly and skillfully.
If I don't see bed bugs in my bed, am I in the clear?
Just because you don't see bed bugs doesn't mean they aren't there. They're skilled hiders that can stay tucked away in your linens and bedding for long periods of time. Also, they infest areas with high human activity, so they aren't only limited to your bed. They can be found on furniture, upholstery, carpeting, etc.
If you suspect any bed bug activity around your Nocatee property, we recommend calling in the pest professionals. Lindsey Pest Services is extensively experienced in the successful detection and extermination of bed bug activity. Contact us today to get started.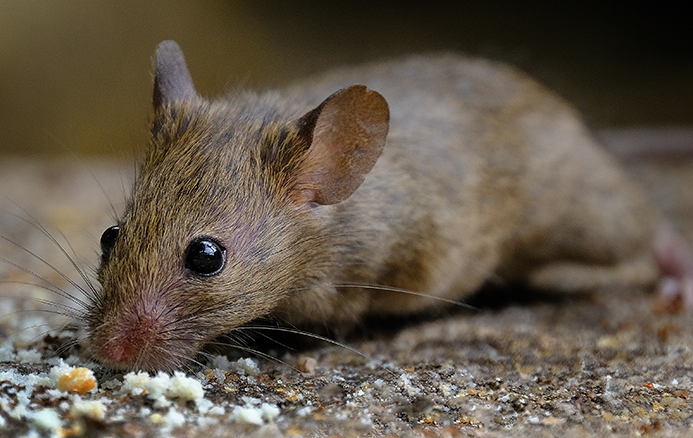 Five Easy, Yet Effective Rodent Control Tips For Nocatee Properties
When rodents infest your Nocatee home or business, your entire space becomes contaminated. Rodent infestation poses a real threat to your health and safety, and it's imperative to be proactive in your prevention efforts. Here are five easy yet effective ways to control rodents around your property:
Block off entry points and seal up all cracks and crevices around the property.

Maintain a clean environment in the house and outside (such as yard and landscaping).

Properly store all food in gnaw-proof containers to eliminate access to food sources.

Reduce excess moisture throughout your property to eliminate water sources.

Take the trash out regularly and keep it outside a sealed and lidded bin.
While these suggestions can be helpful, your best bet is still professional rodent control services. Here at Lindsey Pest Services, we are here to eliminate rodents from your property and keep them out for good. Call us today for all of your rodent control and prevention needs.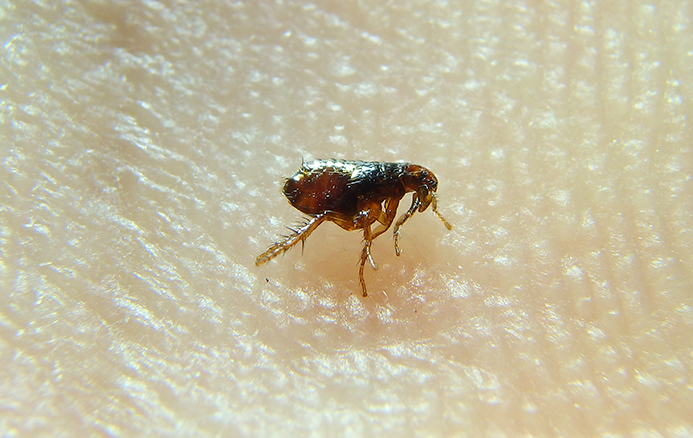 Why Are There Fleas In My Nocatee Home?
There are a lot of ways in which fleas find their way into your Nocatee home. These parasites prefer hosts with hair and fur, so not only are they brought onto your property by your pets, but they can also be brought onto your property by other pests like rodents and wildlife.

Even if the fleas don't enter your home directly, some eggs can travel into the house. When fleas attach to their host, their eggs fall off the host and can land anywhere on your property, like in bedding and blankets, clothing, and throughout the yard. Live fleas, in addition to their eggs, contribute to household flea problems.

If you're looking for dependable flea control and prevention services, give Lindsey Pest Services a call today. Our guaranteed protection from flea activity offers homeowners the peace of mind and comfort of pest-free living. Reach out today to request your detailed service quote, and we'll get the ball rolling right away.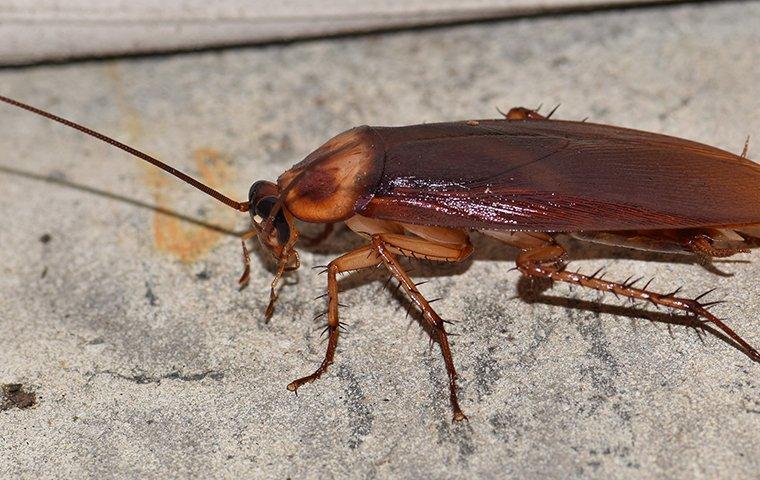 Why Roaches In Nocatee Are A Dangerous & Difficult Pest
One of the pests that thrive in humid climates like Florida's is the cockroach. Some species of this pest are even referred to as "water bugs" or "water beetles" thanks to their prevalence in marshy regions. Not only can these pests be difficult to fully remove, but they can also be dangerous to your health and property.
Cockroaches carry bacteria and other pathogens that lead to diseases like salmonellosis and typhoid fever, and they can lead to property damage in a number of ways. Their urine, feces, and saliva can be left behind on household surfaces and even lead to allergic reactions or asthma in sensitive groups of people. Because cockroaches often travel through highly unsanitary areas, they can contaminate anywhere they go in your home with the pathogens they pick up on their spiny legs.
House cockroach prevention is all about addressing the factors that attract cockroaches in the first place rather than waiting for an infestation to form before you act. At Lindsey Pest Services, we specialize in inspections and services that address all these problems before they can pose threats to you or your property.
If you need to get rid of cockroaches that have already invaded, we've got you covered there, too. We use safe and effective treatments that completely eliminate infestations and shield your Nocatee property from future issues. Contact Lindsey Pest Services to get started.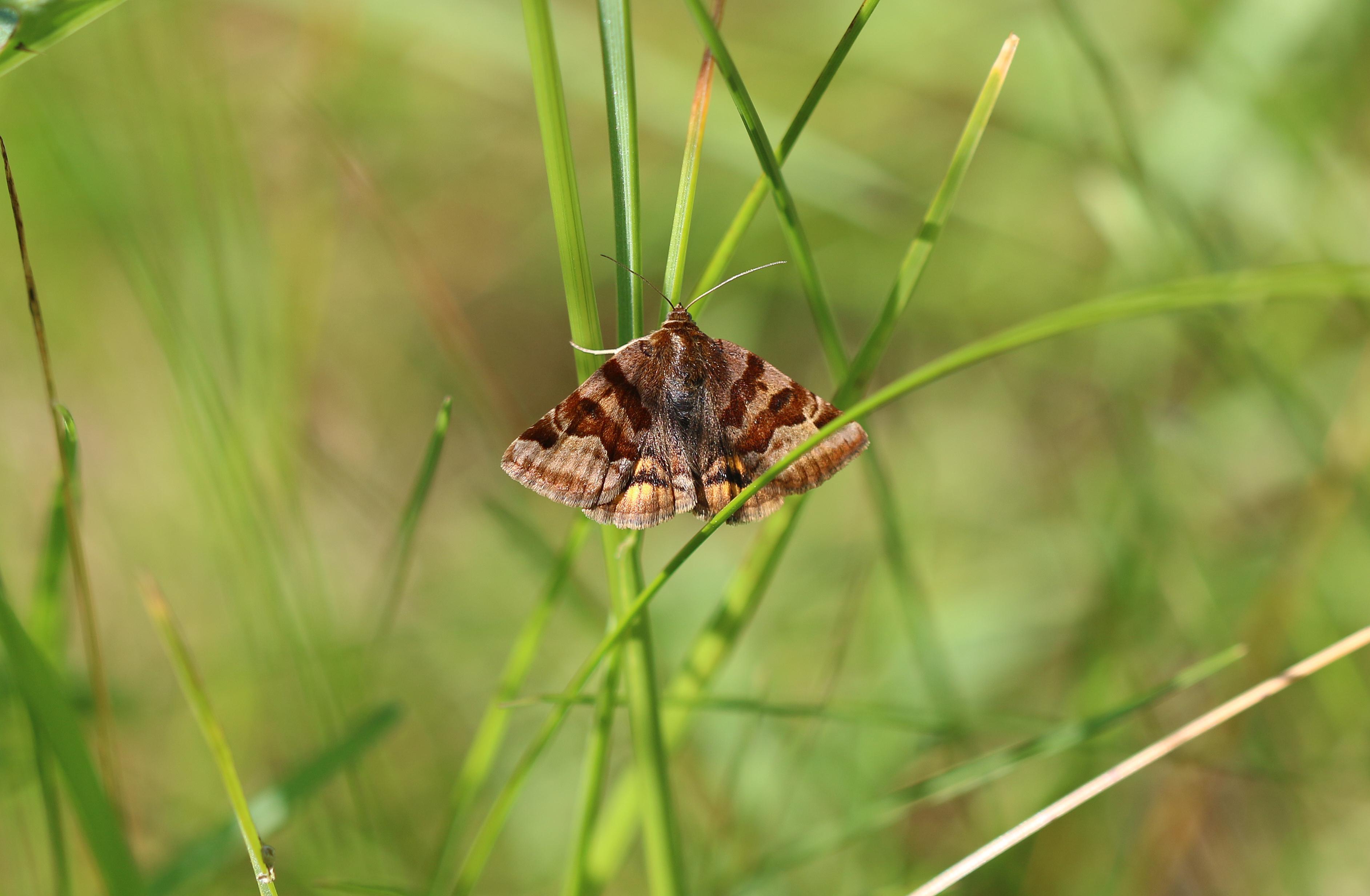 Can Moths In Nocatee Damage My Fabrics And Linens?
Property damage caused by pests can be costly and annoying. And all kinds of pests can lead to these issues, whether it's termites that bore through structural wood or moths that infest your closets and damage your clothes.
Moth holes in clothes and other household linens can be a sign of a pervasive infestation. Adult moths flying around your yard or interior mean a population has already grown to maturity, and it's their hungry larvae that really pose the most property risk.
This is why it's important to turn directly to the experts for a thorough inspection and treatment of your home. At Lindsey Pest Services, we can get rid of moths and other destructive insects before they can damage heirlooms or decorative fabrics.
Even if you haven't spotted signs of moth damage around your Nocatee property, it's good to get started on an inspection that can make sure infestations aren't forming. Turn to Lindsey Pest Services today to learn how we can keep your items protected from moths.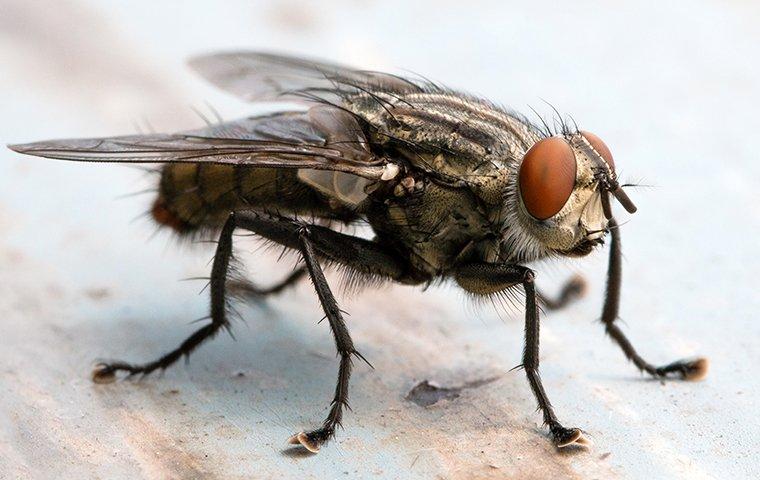 All The Problems Flies Bring To Nocatee Residences
People mostly see flies as nuisance pests that are annoying to have buzzing around their homes but that are largely unavoidable. But flies are indeed preventable, and you'll want to do all you can to keep them away and avoid larger risks to your home and your health.
Some of the most common species to invade Nocatee properties are drain flies and fruit flies, which are drawn to homes due to the food and moisture factors that are present in every house. Once inside, they can lead to larger problems:
Contamination: Flies look for food sources to feed themselves and lay their eggs near so their maggot larvae can feast. This leads to contaminated food sources and surfaces around a home.
Disease: Some species of flies can even carry diseases, especially those that feed on animal waste and come into contact with bacteria like salmonella.
Overwintering: While flies tend to be most active during warm months of the year, they can invade homes and businesses as a way of sheltering through the cold months, too.
Household remedies won't often work to fully eliminate a pest problem, so get rid of flies in your house the right way by contacting Lindsey Pest Services right away.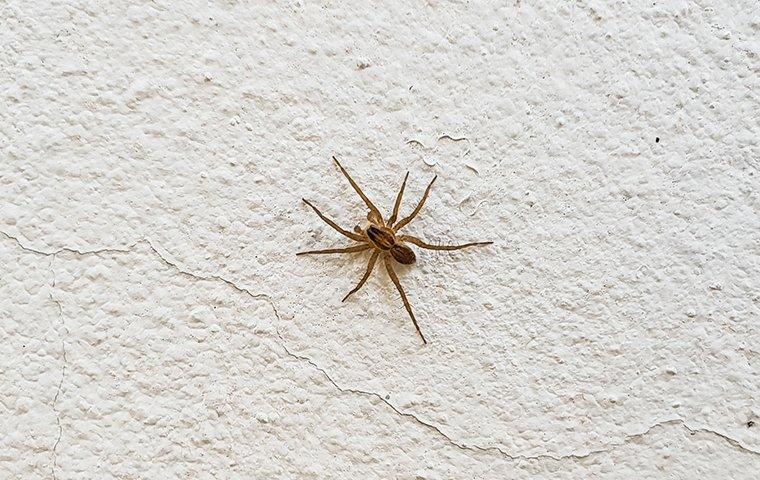 What Nocatee Residents Can Do To Deter Spiders From Their Properties
Household spiders can seem like a constant problem for homeowners. As tiny pests that can invade our yards and use tiny cracks or holes to gain access to the inside of our homes, spiders are some of the most common invaders in the world.
But spiders don't just invade for no reason; they are drawn to properties because other pests, the ones they hunt for food, are already there. This is why you need to take preventive measures to address your risk of spiders and other pests that attract them to your Nocatee residence.
Here's what you can do to deter house spiders:
Sweeping: Using a broom or other methods to de-web your property can deter spiders from spinning more webs around your home and yard.
Treatments: There are also targeted treatments that professional pest control companies can use to directly ward off spiders that invade human properties.
General pest control: The other reason turning to professionals is a good idea is that it's necessary to remove the underlying pest problems that entice spiders into your home.
Get spider control from Lindsey Pest Services to truly protect yourself from these pests.