Northeast Florida Pest Experts Serving Nocatee
Nocatee is an unincorporated, planned community that is located mostly in St. Johns County, Florida and also in Duval County. This area is located close to Ponte Vedra Beach and is quickly expanding. It's actually the fastest-growing area in the entire country.

As such, there are multiple buildings, both residential and commercial, across the 13,000 acres of land that make up Nocatee. Because of the warm climate, Nocatee is a place where many pests can make their way inside residences. The warm temperatures mean that, even in winter, people often deal with bugs such as mosquitoes, bed bugs, and termites.

If you're dealing with pests in your residential or commercial property, you want to get rid of them as quickly as possible since they can lead to health hazards or structural damage. The experienced pest control technicians at Lindsey Pest Services can help! Lindsey is a licensed and certified pest control business that has over 60 years of experience. Reach out to us today for a free pest inspection.
Home Pest Control In Nocatee, FL
Your home should be a place where you can relax and get away from the stress of the world. But having pests in your Nocatee, Florida home can leave you feeling anxious. Pests can make your home feel dirty, and they can also lead to health issues and other problems. Even a small infestation can quickly grow into a big problem.
Pests pose a variety of risks to both the structure of your home and the health and well being to the residents and visitors inside. They spread diseases, germs, and allergens that will reduce the quality of life for you and those you love. Furthermore, over time, many pests will cause extensive property damage by chewing, defecating, and building nests throughout your structure. Don't let pest problems get out of hand, reach out to the experts for effective pest control.
Lindsey Pest Services is here to help. We offer three different pest control plans to fit your pest control needs and your budget. Each of our plans service over 30 common area pests including ants, cockroaches, millipedes, centipedes, spiders, and more. Furthermore, all of our plans come with a pest-free guarantee promising you that if you see treated pests inside of your home between quarterly service visits, we will return to your property and retreat at no additional cost to you.
If you're looking for the added benefit of termite coverage, then our Better Pest Control Plan offers the services you need. Using the proven Sentricon® System with Always Active™, we strategically kill current termite colonies and protect your home against future invaders. This plan also protects your home and property from wasps and rodents.
Our Best Pest Control Plan is our third and most comprehensive pest control options. It has all the benefits of our Better Pest Control Plan plus fire ant control. scorpion control, and seasonal mosquito control.
Give us a call to schedule your free inspection or book your inspection online. We've protected over 10,000 homes in the greater Jacksonville area from pests, and we want to protect your home, too.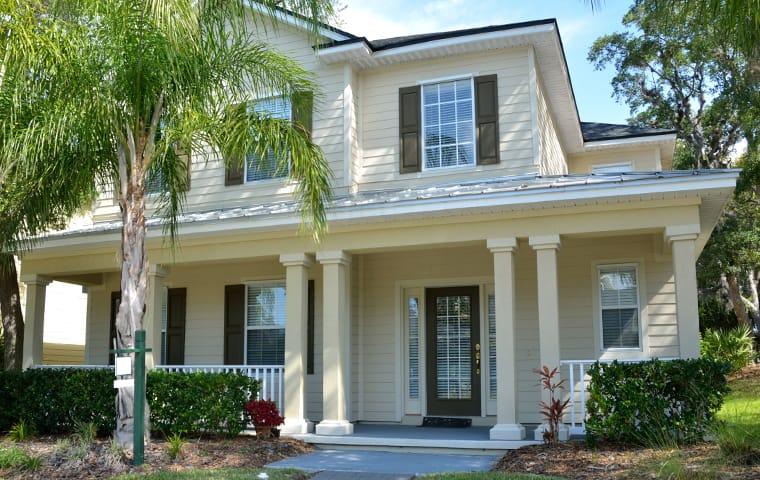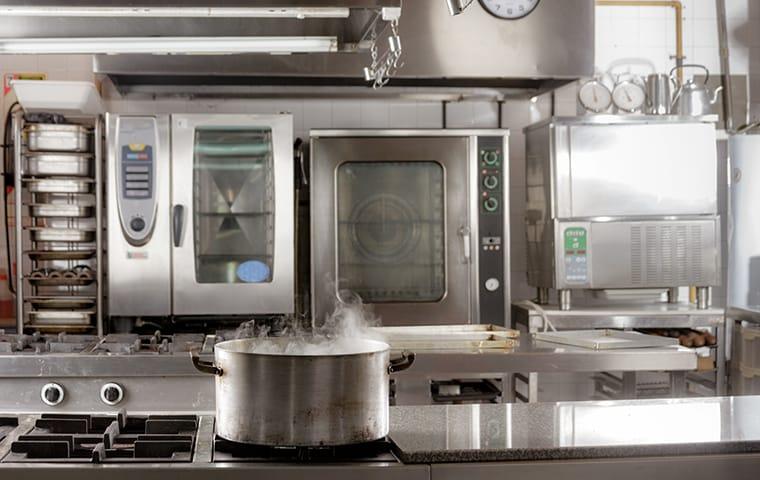 Commercial Pest Control In Nocatee, FL
Protecting your commercial property is just as important as protecting your home. When you have a business, your reputation is one of the most important things to consider. You've likely spent an abundance of resources developing quality products and services, and with a blink of an eye, a pest infestation can damage your inventory and your reputation They can make customers feel unsafe and make your business look dirty and unprofessional. And they can lead to negative reviews which can have a long-lasting impact.
Not only will pests destroy your standing within your community, but they also pose a significant health risk to your employees and your customers. With a pest problem comes disease, mold, mildew, and property damage. This creates an unsafe work environment. Fortunately, the experts at Lindsey Pest Control provides recurring, customized
pest control services to solve your pest problem. Whether you own or manage a small or large property, we are here to help. We can keep a variety of pests out of your Nocatee business including termites, bed bugs, mosquitoes, cockroaches, ants, spiders, rodents, wasps, and more.
Reach out to us today to speak with one of our experts. We will send one or more licensed pest technicians to inspect your property and come up with a plan that fits your schedule and controls your pest problem. Throughout our treatment process, we will communicate with you every step of the way, so you know where, why, and how we treated your facility.
Learn How To Minimize Mosquito Exposure In Nocatee, FL
While living in Florida can seem like a dream come true, the warm climate and proximity to the ocean can mean a lot of mosquitoes. While being so close to the ocean and other bodies of water can mean a lot of beautiful views and fun activities, mosquitoes are attracted to the humid climates and marshy areas.

Mosquito bites can not only be irritating, but they can also be dangerous. These bites can cause allergic reactions and also spread diseases. There are some precautions you can take to reduce your mosquito population. Mainly, these involve eliminating areas of standing water wherever possible. Mosquitoes breed and lay their eggs in still water. Though there are areas that you can't do anything about, you can maintain your yard to make sure water doesn't collect in playground equipment, tarps, birdbaths, or gutters. Also, mosquitoes will rest in shaded areas, so do your best to trim back foliage and keep the grass short to keep mosquitoes away from your home.

In the long run, all of your best efforts may not make a noticeable difference. Fortunately, the experts at Lindsey Pest Services know how to effectively reduce your mosquito population. Our licensed technicians use backpack sprayers to treat breeding areas and resting sites. Take back your yard; reach out to us today to discuss our mosquito treatment options and to schedule your free inspection.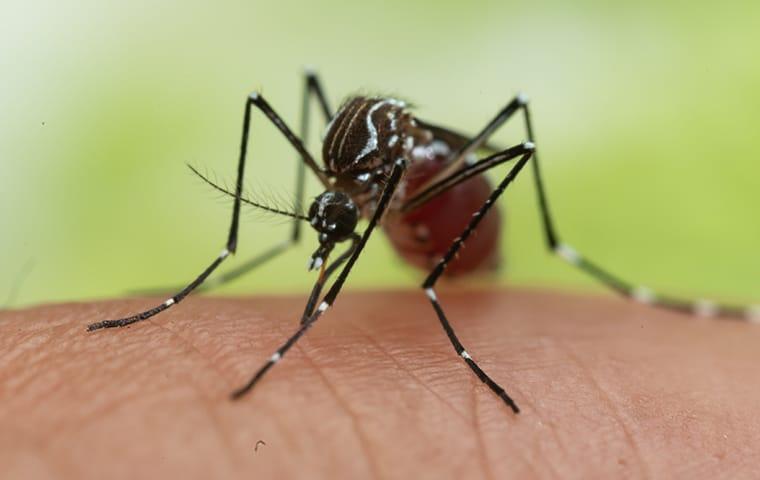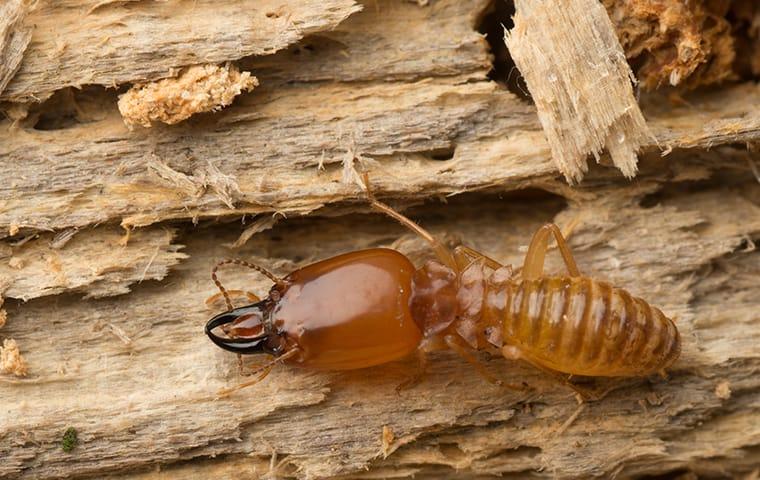 Protect Your Nocatee, FL Property From Termite Damage
Termites can be a huge problem. While some pests are just a nuisance, termites can cause a huge amount of damage to your property. Termites often go unnoticed and can do a great deal of damage to the wood structures in your building. As Nocatee deals with some of the highest rates of termite damage in the country, you'll want to make sure your home is protected.

The best way to prevent termite damage or to get rid of termites once you have them is to contact the professionals at Lindsey Pest Services. We offer both preventive and curative termite services that include a thorough inspection of your property, a customized plan, and the use of state-of-the-art equipment such as moisture meters and sensors to pinpoint problem areas.
Once we understand the potential of your problem, we implement the proven Sentricon® System with Always Active™ elimination and baiting system. After termites consume the time-released bait, they will share it with others as they move throughout the colony. Eventually, this will kill every last termite, including the queen. Sentricon® with Always Active™ will not only eliminate current colonies, but it will prevent future ones from plaguing your property. Reach out to our experts to discuss how we treat your Nocatee property for termites. With our help, you can rest easy knowing that you don't have to worry about termites eating away at your home or business.