Year-Round Pest Control For Ponte Vedra Beach, FL
While Ponte Vedra Beach is well-known for their many beautiful beach resorts, this lovely town is also a place where many people have laid down roots and is a place that they call home. Unfortunately, though, warm temperatures, sunny days, and beautiful beaches attract more than just people to Ponte Vedra Beach; they attract many insects, rodents, and other pests that thrive year-round. To get the year-round protection needed to safeguard property and people from pests, turn to Lindsey Pest Services and implement an effective, eco-friendly pest control service. To learn more about our local pest control company and why our services are the right fit for your Ponte Vedra Beach property, call us today and speak to one of our dedicated and highly trained professionals!
Home Pest Control In Ponte Vedra Beach, Florida
To protect your family and home from the dangerous, damaging, and annoying pests that live in and are active year-round in Northeast Florida, partner with the pest control experts found at Lindsey Pest Services. In addition to providing the successful and long-term elimination and control of many common household pests, our residential pest control services provide our customers with the option of monthly, bi-monthly, quarterly, or yearly pest control services. To control pests, we combine our perimeter control program with any needed interior pest treatments to eliminate current pest problems and stop a re-infestation from occurring within your Ponte Vedra Beach home.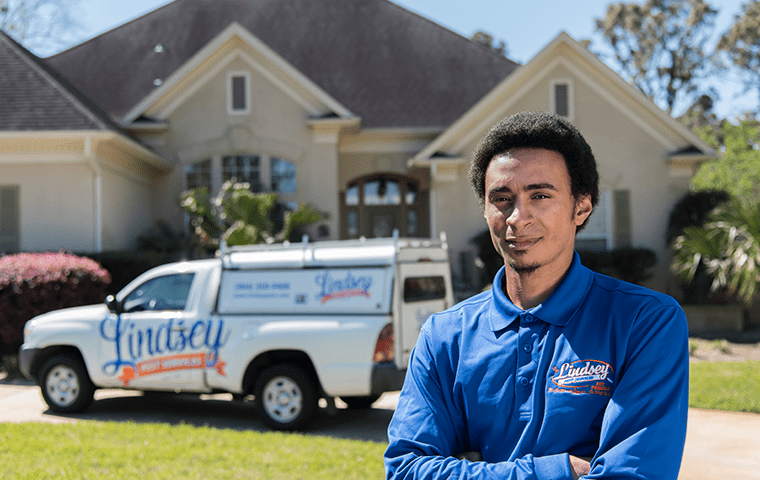 To get all the details about our effective, affordable, and eco-friendly residential pest control services, click here!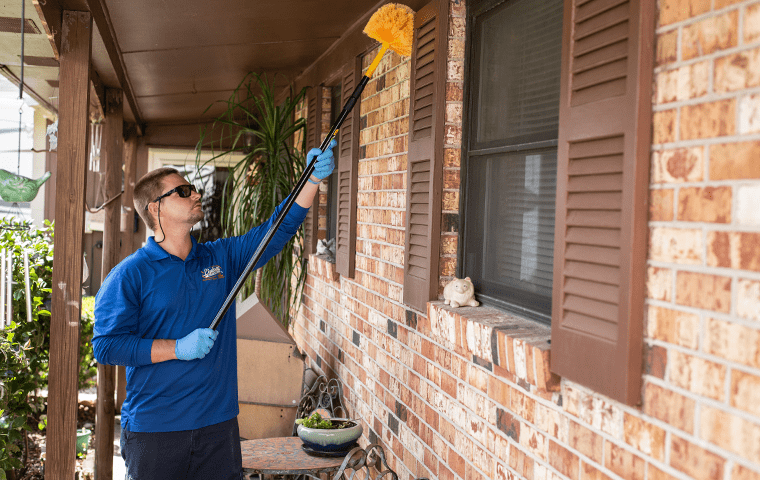 Spider Prevention Tips For Ponte Vedra Beach, FL Residents
Spiders are a beneficial pest when found living outside and minding their own business, and we can be thankful that their feeding habits help to keep populations of nuisance insects in check. However, when these eight-legged pests find their way inside Ponte Vedra Beach homes to live, they quickly stop being helpful, and for many people become a terrifying intruder!
To stop spiders from choosing your Ponte Vedra Beach home to live in, the pros at Lindsey Pest Services suggest to first inspect the exterior of your home, sealing and caulking all gaps and cracks found in order to eliminate entry points. It is also a good idea to make sure that all window and door screens are intact, and to place tight fitting covers over all vents entering your home. You should trim overgrown vegetation back from the exterior of your home, and remove piles of debris from your property since these are things that can attract spiders and the insects that they feed on. Inside, keep storage areas organized and free of clutter, and quickly remove any spider webs from your home that you do find.
If spiders have become a problem inside or outside of your northeastern Florida home, contact Lindsey Pest Services as quickly as possible, we have the pest management strategies needed to eliminate and control these eight-legged pests!
Commercial Pest Control Solutions In Ponte Vedra Beach, FL
Keeping pests out of your Ponte Vedra Beach business is more difficult than it may first seem. Pest populations can multiple quickly, they can breach the barrier of your business in multiple ways, and just one pest sighting by one customer can negatively impact the reputation of your business within the community that it serves. To successfully prevent pest problems inside of your Ponte Vedra Beach commercial property you need to implement a long-term, effective solution. The commercial pest control pros at Lindsey Pest Services can provide this solution through our commercial pest control services. At Lindsey, we focus on prevention through Integrated Pest Management and try to use chemical alternatives and practical pest solutions wherever and whenever possible.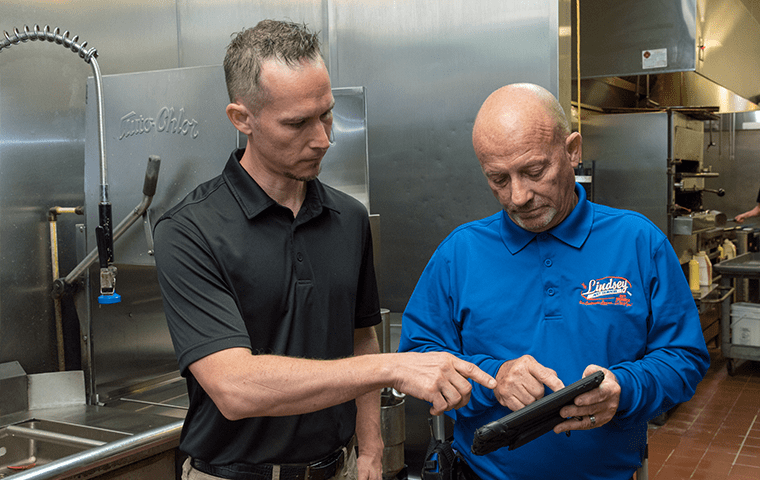 To schedule a free inspection of your Ponte Vedra Beach commercial property, get in touch with us today at Lindsey Pest Services.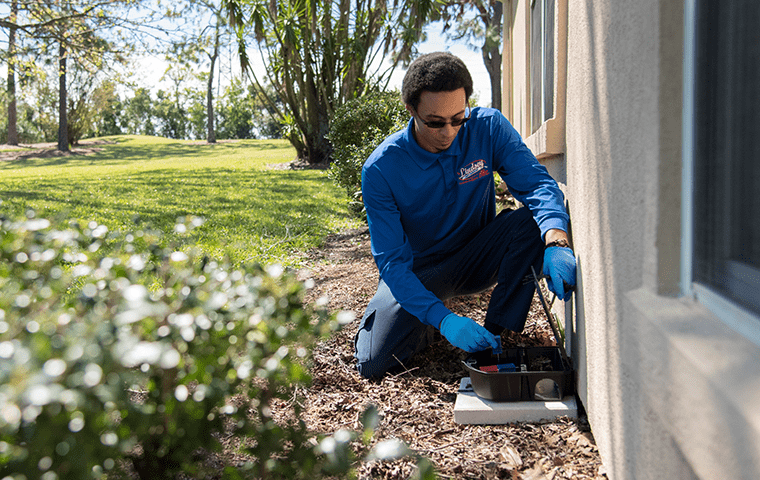 Learn More About Rodent Control In Ponte Vedra Beach, FL
Having a rodent problem inside of your Ponte Vedra Beach property is not something that can or should be ignored. Rodents even as tiny as a house mouse can cause major damages inside of your property. Here are a few examples of why rodents are trouble:
Rodents can damage the structure of your home by chewing through wires, pipes, drywall, flooring, and insulation.
They can be destructive to your personal property by chewing on clothing, books, furniture, boxes, and pictures.
They will feed on and contaminate your family's dry goods and other food items by invading kitchen and pantry areas.
Rodents introduce bacteria and viruses into your home, contaminating its surfaces with their urine, feces, and saliva.
They have the potential to introduce parasites like fleas, ticks, and mites into your home.
To eliminate dangerous and damaging rodents from Ponte Vedra Beach homes, we provide our property owners with thorough inspection, treatment, rodent proofing, consistent communication and documentation, and the development of a customized rodent control program. To learn more about eliminating and controlling rodents with the help of Lindsey Pest Services, click here!