Lindsey Pest Services St. Augustine South, FL
The small suburb of St. Augustine South, FL, is surrounded by rural beauty and natural parks. Not only do we have fantastic access to Mother Nature, but we're less than an hour from Jacksonville, meaning we get to enjoy the energy of city life, as well. Since we're lucky enough to get the best of both worlds, it makes sense why many visitors decide to settle down here. Some of these visitors, however, are more like intruders. Pests of all shapes and sizes are attracted to sources of food, water, and shelter around properties, meaning your home or business may be at risk of experiencing a pest infestation.

For the best pest protection in all of Northeastern Florida, look no further than Lindsey Pest Services. We are a locally owned and operated company with over 60 years of experience in successfully identifying, exterminating, and preventing pest infestation. Since 1957, we've been servicing properties around St. Johns County and surrounding communities in the greater Jacksonville area. We're a QualityPro certified company that is dedicated to customer satisfaction and quality service. Get in touch with us today to set up your free inspection.
Residential Pest Control In St. Augustine South, FL
St. Augustine South is a beautiful place to own a home. No one denies that, but there are some dangers that all homeowners should be aware of. Pest infestation is a threat to your health and safety and that of your loved ones. The best way to prevent or treat infestation is with ongoing services from the pest professionals. You've come to the right place!

Our residential pest control solutions protect a wide range of homes against over 30 common Florida pests. We currently service over 10,000 residential properties in the local area, and we're proud to say every one of our customers receives customized pest solutions that are effective, reliable, and guaranteed. Call us to hear about our Good, Better, and Best home service plans. Our quarterly pest control services give you the year-round protection you and your loved ones deserve, and our pest-free guarantee promises the lasting results you've been looking for.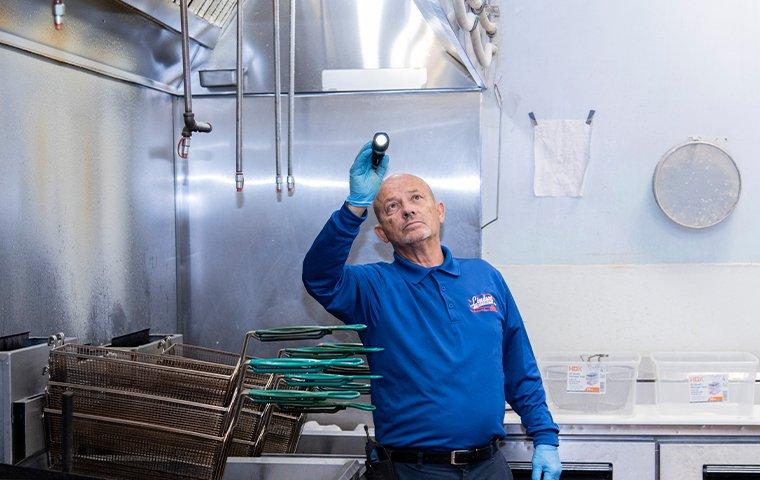 Commercial Pest Control In St. Augustine South, FL
To own a business means many things. One undeniable part of being a business owner is an ever-growing list of to-dos. With so much on your plate, you could use all the help you can get, especially when it comes to significant problems like a pest infestation. Pest activity seriously compromises the safety and success of a business, not to mention the health risks it poses to customers and employees.

Lindsey Pest Services provides trusted commercial pest control services to many facilities, including warehouses, office buildings, schools, restaurants, strip malls, nursing homes, and more. Using proven IPM (Integrated Pest Management) strategies, our team of certified pest technicians will rid your property of pest activity and keep you protected moving forward. Contact us to get started.
Guide To Preventing Mosquitoes In St. Augustine South, FL
Living and working in Florida means spending a lot of time outdoors. The weather is just so pleasant year-round that some people can't help but want to stay outside until dusk and beyond. However, mosquitoes get pretty active around here, and it's important to know how to minimize your chances of getting bitten. Here are some helpful prevention tips:
Divert water away from the house by maintaining gutters and downspouts.

Eliminate sources of standing water.

Keep vegetation well-trimmed and keep the grass short.

Keep windows and doors closed when possible.

Repair damaged or ripped screens.

Use insect repellent when spending time outdoors.

Wear long pants and long sleeves when possible.

Wear permethrin or DEET-treated clothing.
The most reliable source of ongoing mosquito control is regular services from the pest professionals. Contact the team at Lindsey Pest Services today to talk about your mosquito control needs and how we can help protect you from these blood-sucking pests all year long.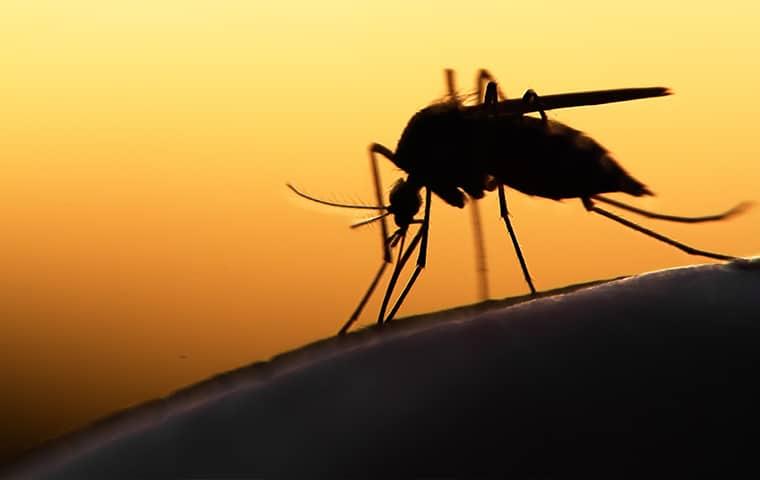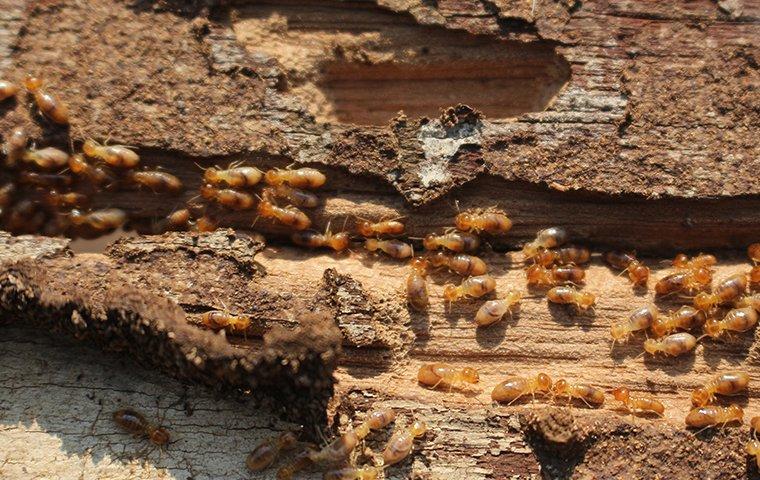 Are Termites In St. Augustine South, FL Dangerous?
To say that termites are destructive is a bit of an understatement. These wood-eating pests are capable of large-scale property damage that is devastating on many levels. First, your property and your belongings are at risk. This can weaken your construction and put your safety in harm's way.

Second, your wallet can take a big hit when it comes to termite damage. Most homeowner's insurance plans don't cover termite damage, meaning you're left with an even bigger bill. To give you an idea of the costs, the NPMA estimates that U.S. home and business owners spend up to $5 billion dollars every single year on termite repair and prevention costs.

Your best source of protection from the detriments of termite damage is professional pest control services. The team at Lindsey Pest Services is fully equipped to handle termite infestations of all kinds and sizes. Whatever type of termite situation you have on your hands, or if you want to be proactive in your preventative efforts, give us a call today.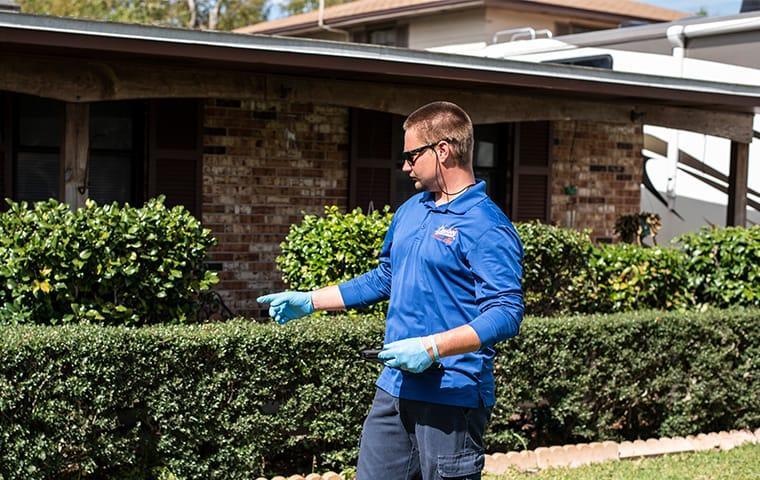 Three Ways To Get Rid Of Ants In The Kitchen
The ants in St. Augustine South homes desire your food more than anything else, and as the area's most common nuisance pest, it can feel like they're everywhere at times. Here are three ways to make your kitchen unappealing to ants:
Store your food properly. Always keep your food stored in airtight containers, don't leave anything out on the counter that's uncovered, and avoid allowing dirty dishes to pile up.

Keep an eye on the trash. Another key way that ants get attracted to your kitchen and stick around is because of your trash. That's why it's important to use a bin with a lid, take the trash out often, and make sure there are no crumbs or spills in the bin itself.

Clean up regularly. Tend to the surfaces and floors in your kitchen routinely, checking for any bits of food debris.
Working to keep ants out of your St. Augustine South home can feel like a tall task, but with professional assistance from Lindsey Pest Services, it's within your reach. Contact us today for more information.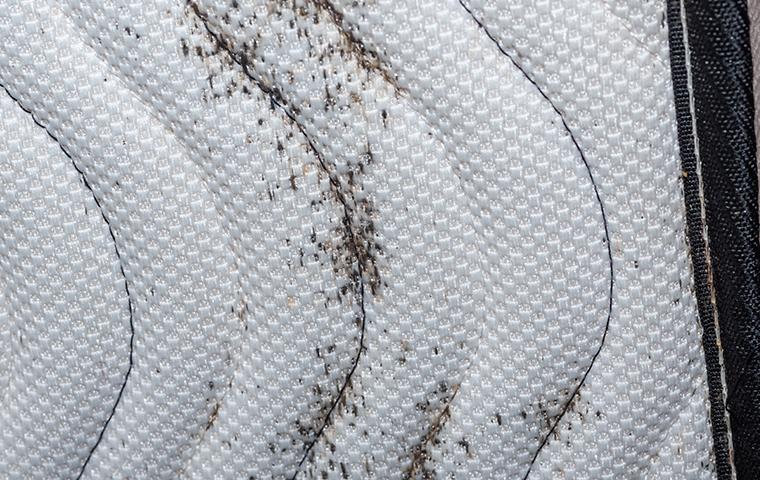 Why DIY Bed Bug Pest Control Doesn't Work In St. Augustine South
Bringing bed bugs into your St. Augustine South home is a lot easier than you might think. Something as simple as going to the movies or taking public transportation is enough to bring bed bugs into your home. But they can also gain access through things like used furniture, mattresses, or kitchen appliances. Once bed bugs have made themselves at home on your property, they proceed to feed off of people while they're sleeping. This leaves behind many red bumps that may prove itchy and uncomfortable. Bed bugs wait until people are sleeping because it's when body temperatures are usually at their warmest. This characteristic, along with the fact that they hide from people in general, makes them very hard to spot and treat.
If you are lucky enough to identify a bed bug problem in your home, getting rid of it on your own can be a nightmare. DIY methods of bed bug removal are costly, tedious, and if not handled properly, can cause the problem to come back in a more serious way. The treatments that the pros at Lindsey Pest Services utilize will not only get rid of a bed bug problem in its entirety but will protect your home from future invasions. We use techniques like steam, select chemicals, and portable heat chambers in order to get rid of your infestation. For more information on getting rid of the bed bugs in your home, contact us today.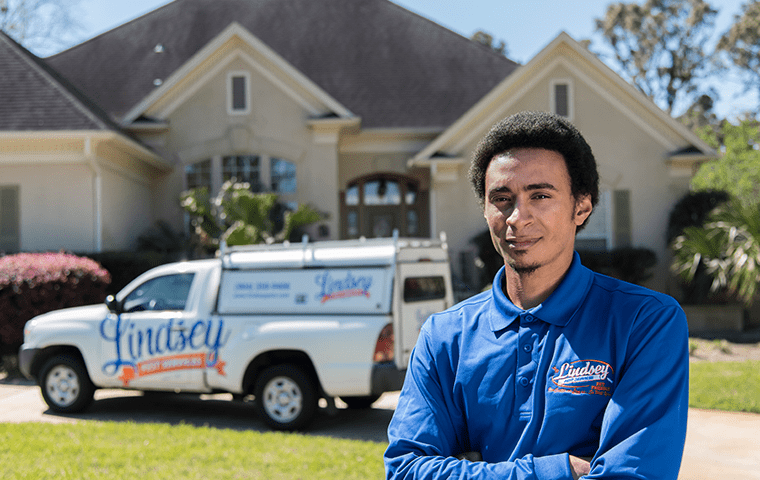 The Secret To Effective Rodent Control In St. Augustine South
Rodents make their way into your St. Augustine South home either by climbing along overhanging trees and shrubbery, by chewing through holes in your foundation, or simply by sneaking underneath gaps around doors. Once mice and rats have made themselves at home, that's when the chaos begins. They chew incessantly on walls, molding, and your personal effects in order to keep their teeth from overgrowing and to gather materials for their nests. This process can leave your home susceptible to other pest infestations, while also bringing other pests, like fleas and ticks, into your home. But because rodents reproduce so quickly and in very high numbers, they can turn into very big problems in a matter of a few months.
Given all of the dangers that come with rodents and the speed at which they populate, the secret to effective rodent control is with professional assistance from Lindsey Pest Services. Our team of experts utilizes methods like trapping and baiting, monitoring, and exclusion in order to get rid of existing issues while also preventing new ones from popping up. We also offer clean-up and odor services to ensure the complete safety of your household. For more information on how we can keep rodents out of your home, contact us today.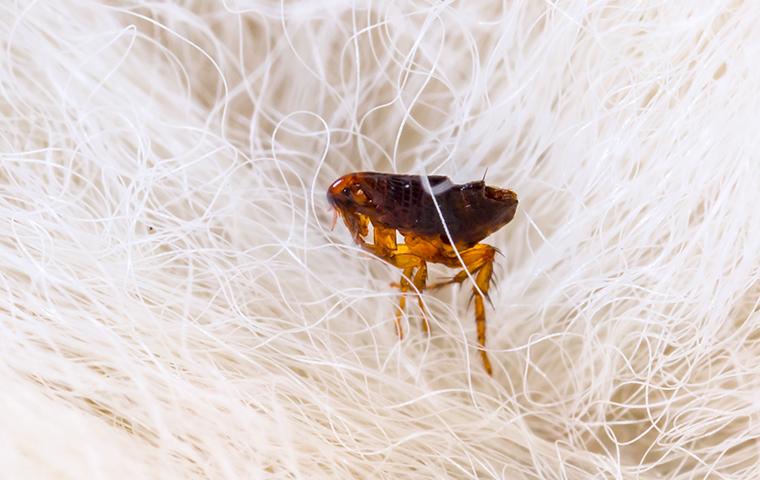 Four Things Every Homeowner Should Know About Fleas In St. Augustine South
If you haven't had to deal with fleas before in your St. Augustine South home, then there may be a few things that you don't know about these pests. Here are the four most important things you should know about them:
They're extremely dangerous for the health of your pets. Fleas latch onto your pets as one of the common modes of transportation and proceed to feed off of their blood. The health risks that fleas pose to Fluffy and Fido are low iron levels, anemia, tapeworm, and allergies.

You can have fleas even if you don't have pets. While pets are one of the most common carriers of fleas, there are several other ways that an infestation can start in your home even if you don't have pets. It's possible that fleas were left behind by a previous homeowner, you brought them in yourself after spending time outdoors, or because of a rodent or wildlife problem on your property.

Fleas reproduce at very rapid rates. These pests are capable of producing 50 eggs in a day, and over 1,300 during their lifetime.

The most effective way to keep fleas out of your home is with professional assistance. Treating your pet with help from your vet is not enough to protect your home, and if you don't have pets, that's not an option. With professional treatments, you'll be able to eradicate any current fleas and prevent them from coming back.
For the ultimate protection from fleas and the dangers that come with them, contact Lindsey Pest Services today.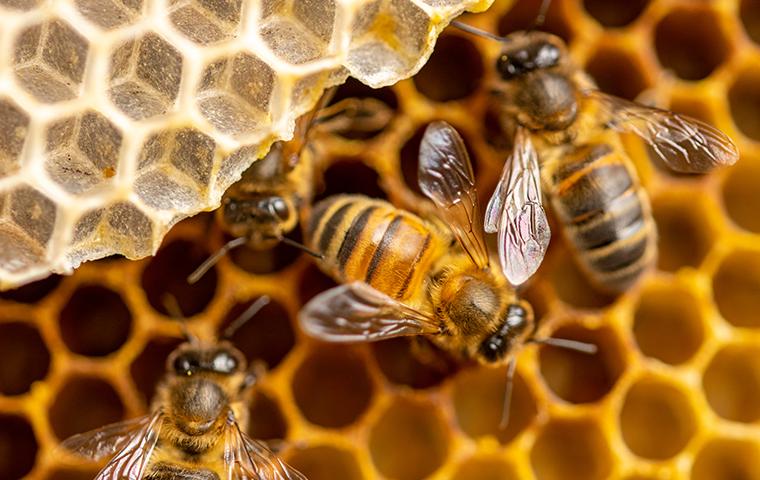 Why Honey Bees In St. Augustine South Need Professional Attention
When dealing with the honey bees in St. Augustine South, there is no replacement for professional services. Bees are one of the most proficient pollinators in the area, so if a honey bee swarm is present, it may be possible to save and relocate it. This would mean moving the hive to an apiary where the bees can thrive and not threaten anyone. When it comes to this process, it's best left to trained professionals who know how to handle hives properly and have the equipment necessary to do so. If homeowners do not wish to salvage a hive, then professionals can offer other treatments that will work to eliminate the problem. For more information on honey bee control, call Lindsey Pest Services today.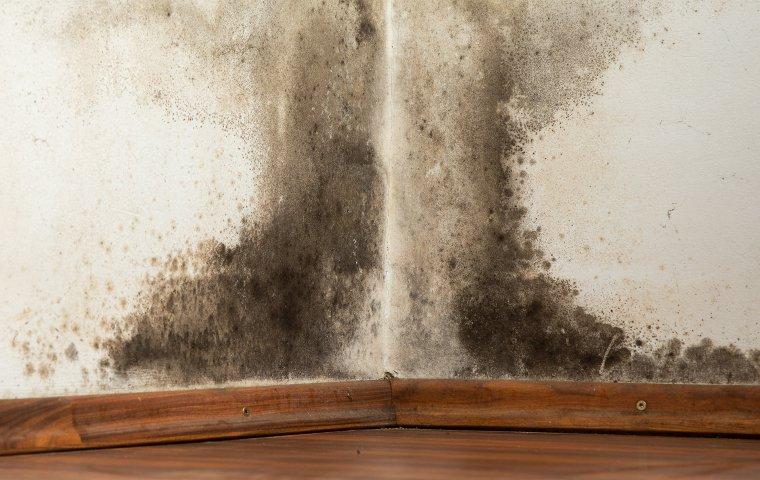 Guide To Preventing Fungus And Mold In St. Augustine South Homes
Homes in St. Augustine South are particularly vulnerable to fungus and mold problems because of environmental factors, such as humidity and rainfall. Once these issues start to grow roots, they can lead to health problems as well as structural ones. Here are some key ways to limit mold and fungus growth today:
Have proper ventilation. Damp crawl spaces and attics may be rife with opportunities for mold growth, so it's important to make sure that they are always thoroughly ventilated. This may entail running dehumidifiers, clearing out dryer vents, and opening windows or skylights on occasion.
Keep insulation up-to-date. Quality insulation is absolutely essential as it acts as a barrier against moisture and even pest problems. If it has tears or is worn down, it will likely need to be replaced.
Fix leaks and water damage. One of the key steps in avoiding fungus and mold is to never ignore water damage and make sure that all plumbing is functioning properly.
Work with a professional. The most effective way to prevent mold and fungus from taking over the home is with professional treatments from a specialist with proper training. They will be able to monitor for potential issues and offer further tips on how to curb conducive conditions.
At Lindsey Pest Services, we specialize in mold and fungus control. As a family-owned business that prioritizes safety, we've made these two household intruders part of our treatment roster. Our preferred method of prevention and treatment is the Bora-Care® Mold-Care solution, which we expertly apply and monitor. To learn more about our fungus and mold treatments, please call us today.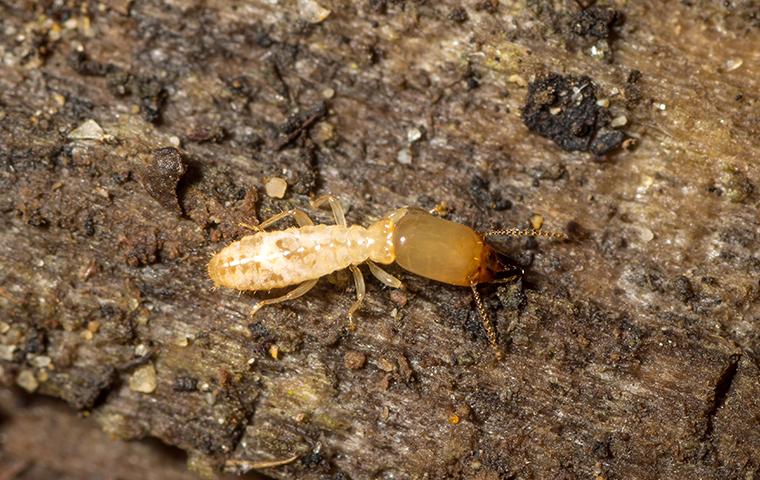 How Every St. Augustine South Home Can Benefit From A WDO Inspection
Termites are a silent problem for many St. Augustine South homeowners. They enact their damage over long periods of time, during which they can cause severe structural problems. Every year, termites are actually responsible for 5 billion dollars in household damage across the country, but with a Wood-Destroying Organism Inspection, many of those issues could have been avoided.
A WDO Inspection is an official property evaluation that is delivered by a pest control professional to detect the presence of termites or areas that could potentially lend themselves to an invasion. Some of the other benefits of having one of these inspections include:
Ease of real estate transactions: A WDO Inspection is a common part of the home buying and selling process. Many prospective buyers want to know what they are getting involved with and it may even affect the mortgage they are able to receive.
Knowledge of necessary actions: Because a WDO Inspection is thorough and provides official reporting, a homeowner is going to have the information that they need in order to take action on any infestations or damage that gets discovered.
Addresses comprehensive issues: In addition to termites, a WDO Inspection will also locate signs of fungi and beetles, both of which negatively affect homes in other ways.
For more information on Wood-Destroying Organism Inspections, call Lindsey Pest Services today.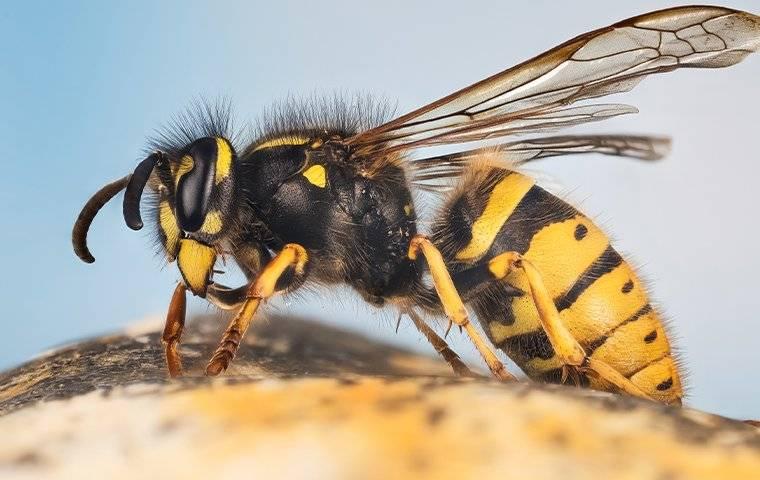 The Best Way To Prevent Wasps & Hornets Around St. Augustine South
Wasps and hornets represent two potentially harmful pests for St. Augustine South residents. These stinging insects live up to their classification, given their proclivity for stinging people. Both wasps and hornets are regarded for their simultaneously territorial and aggressive nature, which, in some cases, can lead to people getting stung repeatedly. Due to the number of natural factors that lure them to properties, the best way to prevent wasp and hornet populations is with professional pest control.
At Lindsey Pest Services, we have more than 60 years of experience working with local homeowners and businesses to reduce the number of stinging insect incidents. As a QualityPro-certified company, excellence is behind everything that we do. When you contact us with this concern, we'll dispatch one of our experienced technicians to perform an inspection. This process will provide us with the knowledge we need about existing nests and conducive conditions. Once we've located the nest, we will safely remove it and develop a treatment protocol in order to get rid of all other wasps and hornets. In addition to this service, we will make sure that our customers have the necessary information to help prevent future populations. For more information on stinging insect control, call us today.