Northeast Florida Pest Experts Serving Amelia Island
Amelia Island is located just offshore in northeast Florida and is part of a chain of barrier islands, which run from South Carolina to Florida. Amelia Island is known for its beautiful scenery and gorgeous beaches. People flock to this island to get married, play golf, relax on its beaches, and participate in the many festivals and events held here. Once you visit Amelia Island, it is difficult to leave! Just ask its year-round residents. To help protect the homes and businesses on Amelia Island, the professionals at Lindsey Pest Services offer various modern, eco-friendly, discreet pest control services. We take pride in working closely with our customers to create sustainable pest control plans, which provide long-term solutions against invading Florida pests. To learn more about our quality solutions to your Amelia Island pest problems, get in touch with Lindsey Pest Services today!
Home Pest Control In Amelia Island, Florida
Lindsey Pest Services offers exceptional pest control services that can meet any homeowner's needs on Amelia Island. Our professionals work with you to create a customized treatment plan that will meet your home's exact needs and provide you with long-term solutions needed to keep pests out of your home and away from your family and friends. Benefits to choosing Lindsey Pest Services to take care of your residential pest control needs include the following:
We offer the option of monthly, bi-monthly, quarterly, or yearly pest control services.

We use baits to control pests to eliminate or reduce the chance of odor.

We also provide a long-term solution against pests by putting in place a perimeter control program.

When combined with interior treatments, this program works effectively to prevent insects and animals from being able to re-infest your home.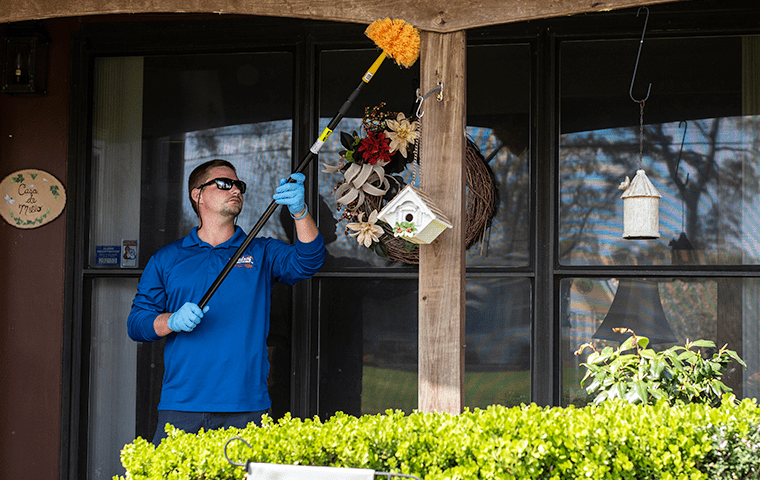 Give us a call to learn more about our residential pest control services for Amelia Island, Florida.
The Real Dangers Of Rodents On Amelia Island, FL
It's very alarming to find out you have a rodent infestation. It feels intrusive and unsanitary, and it is. Some people may find mice and rats cute and cuddly, but they are far from it. Rodents can have some severe consequences for your health and safety, and their infestations can grow out of control very quickly, making them hard to manage.
Rodents chew through and contaminate the insulation. They weaken the construction of your property and cause severe structural damage. Not only that, but they also tend to gnaw through electrical wiring, exposing you to a potential fire. They can bite, exposing you to rabies, and they cause widespread contamination, exposing you to a long list of serious illnesses.
The most effective way to protect your property from the dangers of rodent infestation is with regularly scheduled services from the pest experts. Lindsey Pest Services offers quality rodent control and prevention services, using bait stations to monitor the property throughout the year, giving you the continuous protection you deserve. Contact us for a detailed quote!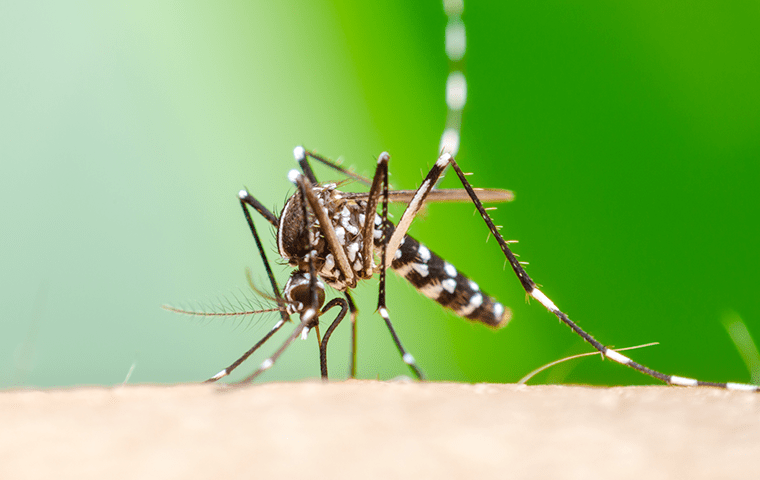 Learn How To Limit Your Exposure To Mosquitoes In Amelia Island, FL
There are many benefits to living in Florida, including its sunny warm weather. However, as with anything in life, the good has to come with some bad, and the bad, in this case, is mosquitoes! Living in Florida means you will have to deal with biting, disease-spreading mosquitoes throughout the entire year. To enjoy your Amelia Island's outdoor space to its fullest, without having to dodge mosquito attacks constantly, partner with Lindsey Pest Services. We have the experience, dedication, and modern treatments needed to control mosquito numbers on Florida properties. Depending on the specific needs of your property, treatments typically need to occur every six weeks to three months.
Our mosquito control services include:
The identification of areas around your property where mosquitoes are likely to thrive.

The recommendation of ways to discourage mosquitoes from breeding on your property and ways to eliminate areas of standing water.

The treatment of mosquito resting areas such as shrubbery, structures, and plants located on your property, in addition to the treatment of breeding sites.
To learn more about our highly effective mosquito control services, give us a call today.
Helpful Tips For Avoiding Bed Bugs On Amelia Island, Florida
Experiencing a bed bug infestation is such an annoying, unsettling experience. These parasitic pests feed on our blood at night while we're asleep, spending their days hiding out in our sheets, clothes, and anywhere they can hide. You need to do everything you can to reduce your chances of getting bed bugs, and here are some preventative measures you can take:
Wash and dry all of your linens and bedding on high heat to kill any existing bed bug activity.

Use protective encasements on all mattresses and box springs.

Reduce clutter around your space to minimize potential harborage areas.

Steam clean upholstery and curtains, vacuum rugs, and carpets.

Inspect all items that come onto your property for signs of bed bugs.
If you suspect any bed bug activity in your living space, the best way to handle the situation is to contact a team of certified pest experts. The team at Lindsey Pest Services offers comprehensive bed bug control solutions that will provide you with the comfort of knowing no pests are lurking in your sheets at night. Call us today!
Commercial Pest Control In Amelia Island, FL
At Lindsey Pest Services, we don't just want to take care of the pest problem you are experiencing today; we want to work closely with you to put into place the continuous services needed to prevent future problems with pests. The benefit of choosing our commercial pest control services to protect your Amelia Island commercial property from pests is that we focus on prevention. As a result, we use chemical alternatives and practical pest solutions whenever possible. Our professionals are highly trained and experienced and will implement the effective pest control solutions needed to control a wide variety of pests that can invade and cause problems inside a commercial business.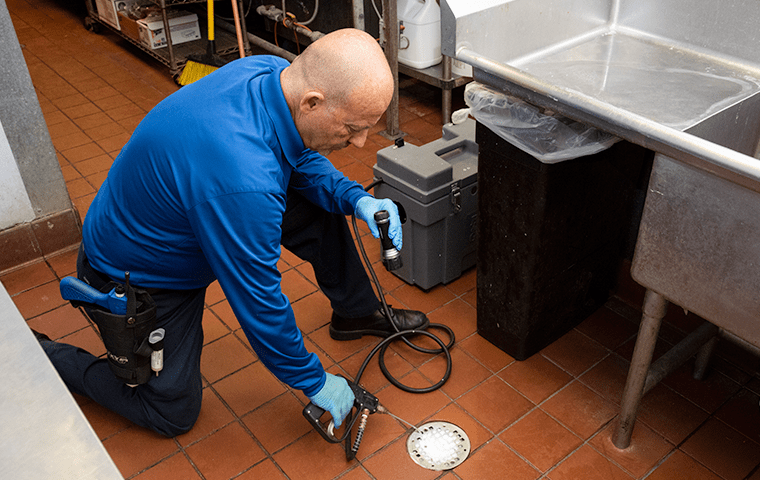 To learn more about our commercial pest control solutions or to schedule a free inspection of your Amelia Island business, get in touch with us today at Lindsey Pest Services.
Guide To Preventing Fleas On Amelia Island, Florida
When it comes to fleas, many people think they're only a threat to our pets, but the truth is, they can latch onto humans as well. These parasitic pests are very tiny and very hard to detect. It's essential to be proactive in your efforts to prevent fleas for your sake and the sake of your household pets.
Here are some helpful tips to keep in mind:
If you do have pets, treat them with a flea bath or flea spray.

Use outdoor flea repellent on the exterior of your home to reduce the chances of infestation.

Vacuum eggs and larvae and adequately dispose of vacuum bags in a sealed trash can.

Wash all bedding, linens, laundry, and upholstery that has come into contact with the animal.

Clear clutter and vacuum carpets, floor, furniture, and crevices where a flea can easily hide.
For the most reliable flea control and prevention source, call on the team at Lindsey Pest Services. We offer complete detection and extermination services that protect you and your pets from these sneaky little pests, so give us a call today, and we will get your inspection scheduled as soon as possible.
How To Reduce Your Exposure To Wasps & Hornets On Amelia Island, FL
Getting stung by a wasp or a hornet is a very unpleasant experience. The sting can swell, burn, and cause severe allergic reactions depending on the victim. If you want to do everything you can to prevent wasps and hornets from nesting on your property, there are many things you can do.
Cover up or seal holes you find in the ground with cement or grass. Seal with caulking all cracks and crevices around the porch. Eliminate sources of food (human and pet food), and don't leave food outside. Pick up trash and clean up spills as soon as they happen. Keep garbage cans tightly sealed and cover any piles of compost. Keep all doors and windows shut when possible, and use wasp-repelling plants like wormwood, marigold, mint, basil, and geranium.
Though these tips are all helpful, it's still important to secure protection from the pest professionals. The team at Lindsey Pest Services offers complete stinging insect control services that can minimize the presence of wasps and hornets on your property, protecting you all year round. Call us to schedule your inspection today!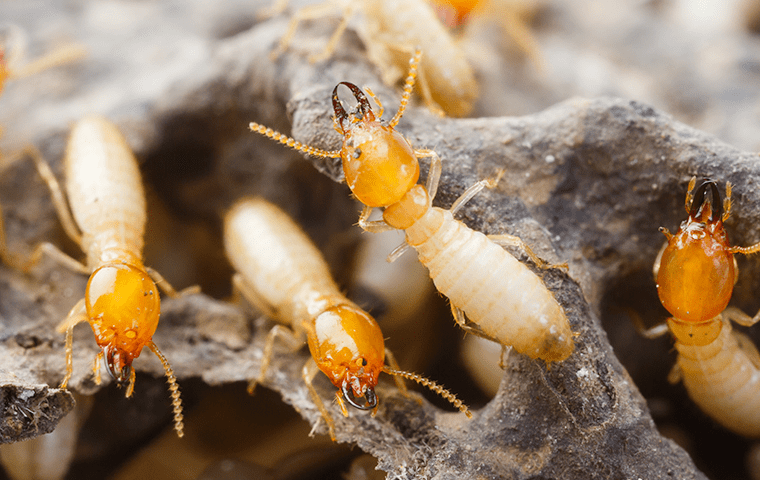 Protect Your Amelia Island, FL Property From Termites
Termites are a huge pest problem for Florida property owners. The warm weather found in Florida allows termite populations to thrive and be continuously active. To combat Florida termites and the massive amount of damage they can cause when living and feeding on the structural wood found in a home or business, Lindsey Pest Services offer quality services to protect properties from subterranean termites, one of the most common species of termite found living in Florida. If you suspect termites have invaded your Amelia Island home, contact Lindsey Pest Services. Our professionals will come to your property and do the following:
Perform a thorough inspection of your home. This includes the use of Termatrac to help identify areas of moisture and detect movement inside walls.

If termite activity is discovered, our professionals will treat using precision injections to eliminate active termites.

Then the Sentricon® System with Always Active™ will be installed around your property to protect your home from future problems with termites.

Our professionals will return every three months (keeping your termite-damage warranty active) to inspect your property to ensure it remains termite-free.
To learn more about our termite prevention and control options designed to keep your Amelia Island property free of highly damaging termites, give us a call today!
The Importance Of WDO Inspections On Amelia Island, Florida
Buying, selling, and financing a home can be stressful, which is why it's essential to be fully informed on the property you're dealing with. A lot of mortgage lenders here in Florida require Wood-Destroying Organism Inspections to move forward with financing. We offer comprehensive WDO reports that help you deal with the property in an educated way.
After we complete our thorough inspection, we provide a detailed, documented report of our findings so that you're fully informed on the conditions of your property. A licensed pest control company can only do these inspections, and Lindsey Pest Services is at your service. Reach out to us to discuss your WDO inspection needs and how we can help.
How To Safely Remove Honey Bees From Your Property In Amelia Island
While many people keep honey bees for cultivating honey, honey bees also live naturally on Amelia Island. While they may contribute tasty honey, they can also threaten those who aren't intentionally keeping honey bees on their property. Honey bees can inflict painful stings, which can result in serious health issues for those with allergies. This means if you have honey bees on your Amelia Island property, you need to know how to remove them safely.
Because they can inflict painful stings, we don't suggest anyone try to remove honey bees from their property on their own. This can result in serious harm as even people without allergies can face serious side effects if they are stung too often. Instead, contact the professionals here at Lindsey Pest Services. We have the experience and the expertise to effectively eliminate any honey bee infestation you may be facing. Contact us today to learn more!
Wasp & Hornet Control: What Amelia Island Residents Need To Know
Wasps and hornets are stinging insects that frequently invade Amelia Island properties. These pests can inflict painful stings that can cause serious harm to those with allergies. Moreover, even people without allergies can face adverse severe side effects if they are stung too many times, which is possible as, unlike bees, wasps and hornets can sting more than once. Given how dangerous these pests can be, you need to know the steps you can take to limit their numbers around your property. These include:
Fill in any holes in the ground where wasps or hornets could build nests.
Avoid planting flowers that attract wasps, such as Queens Anne's lace, yarrow, and forsythia.
Plant plants that repel wasps like mint, wormwood, lemongrass, and citronella.
Store trash in bins with tight-fitting lids.
Keep outside seating and dining areas free of spills and food debris.
If you are experiencing a large number of wasps or hornets around your property, contact the professionals here at Lindsey Pest Services right away for professional wasp and hornet control. Don't let these stinging insects keep you from enjoying your yard. Give us a call today to learn more.
Why Are There Cockroaches In My Amelia Island Home?
Cockroaches are gross pests that can spread many harmful diseases, bacteria, and pathogens. Given this, many people want to know why these unwanted home invaders are coming onto their property and what they can do to keep them out. Cockroaches typically enter a property because there is easy access to food, there are moisture-friendly areas in which they thrive, or simply because they have found ways inside. Therefore, to keep them out of your home, you need to remove factors that attract them and seal off entry points.
Store trash in bins with tight-fitting lids and take out the garbage regularly.
Store food in airtight containers.
Keep countertops and floors clean and free of food debris.
Fix leaky pipes or fixtures.
Use dehumidifiers in poorly ventilated areas.
Install door sweeps under exterior doors.
Install weather-stripping around windows and exterior doors.
Fill in cracks in your home's foundation.
If you continue to experience cockroaches after taking these preventative measures, it's time to call the pros. Contact us here at Lindsey Pest Services to learn more about our cockroach control services.
Six Ways To Avoid Ant Infestations Outside Homes In Amelia Island
Although smaller in size, ants shouldn't be underestimated. These pests can pose many problems for property owners, including destroying gardens and property. Therefore, it's essential to take the necessary steps to avoid ant infestations outside of your home.
Keep outdoor dining and seating areas free of food debris and spills.
Store trash in bins with tight-fitting lids.
Remove any decaying wood from your property.
Pick up leaf piles or other decaying vegetation.
Fill in cracks in the pavement around your property.
Store woodpiles away from the exterior of your home.
Even with these preventative measures in place, there is still a chance you end up with ants on your property. If this happens, contact the pros here at Lindsey Pest Control right away for assistance. Call us today to learn more about our professional ant control.
Local Honey Bee Exterminator In Amelia Island
Honey bees in Amelia Island are easily some of the most important insects found around Amelia Island. Not only are these creatures responsible for pollinating more than a third of the food we eat, but they produce thousands of pounds of honey that can be used in a variety of recipes.
However, this doesn't mean that honey bees aren't dangerous. Honey bees are classified as stinging insects, and have the potential to attack people, pets, and unsuspecting victims. Those with allergies may experience extreme swelling or even anaphylactic shock, which may require hospitalization to treat effectively.
Eliminating honey bees on your own is both unsafe and illegal, and it also removes vital pollinators from the environment that are critical to our survival. Therefore, it's best to rely on honey bee relocation services from a professional provider, especially those offered by Lindsey Pest Services.
Since the beginning of our company, Lindsey Pest Services has been offering affordable, humane, and safe honey bee relocation services all over Amelia Island. Whether the hive is in your home, garage, or an outbuilding, trust us to get the job done right.
Contact us today to learn more.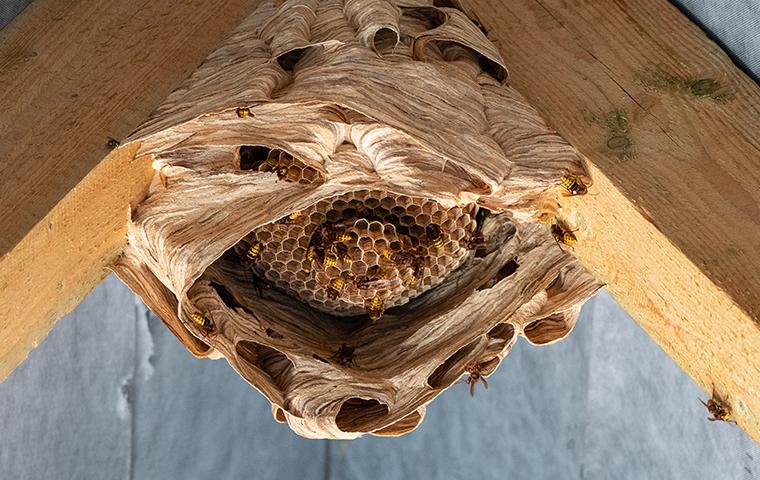 The Key To Effective Hornet And Wasp Control In Amelia Island
Hornets and wasps are highly aggressive and highly territorial stinging insects in Amelia Island. Like honey bees, these creatures are important pollinators that contribute to harvested food and crops. But unlike honey bees, hornets and wasps do not produce honey, and certainly do not live alongside humans in an agreeable fashion. In fact, many Amelia Island residents report receiving a hornet or wasp sting within the past year.
It's important to understand your options for effective hornet and wasp control in Amelia Island, starting with professional pest management. At Lindsey Pest Services, we rely on a system of products, prevention steps, and continuous visits to ensure your home stays safe and insecure all year round. By providing ample customer education and a full-service program, we promise your yard will be wasp-free all year round.
Professional hornet and wasp control from Lindsey Pest Services are offered no matter the time of year. We ramp up our efforts during the spring, summer, and early fall seasons, where populations may become more aggressive and highly active. If you ever notice stinging insect activity between visits, or if you just need additional peace of mind, our team is on standby just for you.
Get rid of stinging insects in Amelia Island with some help from Lindsey Pest Services. Call for a quote today.
Why Is It So Important For Your Amelia Island Home To Have A WDO Inspection
Whether you're buying your first house or selling owned property, you need to ensure your investment is safe, secure, and valuable. That's one of the most important reasons why Amelia Island property owners rely on a WDO inspection before buying or selling their real estate.
A WDO inspection, commonly known as a wood-destroying organism inspection, investigates your property for the signs and symptoms of wood-eating creatures. This may include pests such as termites, powder post beetles, or old house borers. Additionally, the report will evaluate the home for mold, fungus, and other growths that may chip away at the foundations of the home.
The outcome of your WDO inspection is extremely influential. The report grants additional insight into the status and safety of the home, while also providing recommendations and evaluations for repairs in the future. Extensive damages may require much-needed repairs, or even cause a dip in the value of the home.
WDO inspections are not always required in every real estate transaction. However, they are strongly recommended and essential for making the best decisions regarding your real estate investments. That's why the professionals at Lindsey Pest Services have been offering WDO inspections since the very beginning, offering our services to all property owners in the Amelia Island area.
Discuss your options for a WDO report by submitting a contact form to Lindsey Pest Services.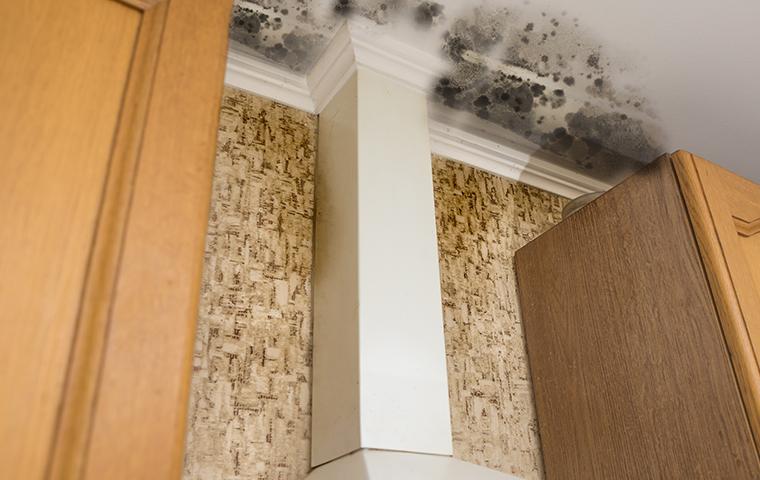 Fungus Can Damage Your Amelia Island Home Structure
As previously mentioned, wood-destroying organisms do not include insects alone. Plant and fungal growths also have the ability to damage your Amelia Island home structure in a variety of ways. Below are just a few of the damages caused by fungal growth in Amelia Island:
Digestion of moist wood, leading to rot or sagging
Shifting the structural support of the home, leading to cracks
Destruction of critical supports, including floors, walls, and ceilings
Any of these concerns could eventually lead to a value drop in your home, which reduces your ROI and potential for equity.
Thankfully, many wood-destroying fungi in Amelia Island can be quickly and easily controlled through WDO inspections, especially those offered by Lindsey Pest Services. Our team of professionals will evaluate your entire home for the signs and symptoms of xylophagous fungus, then provide suggestions for remediation as necessary.
Get a wood-destroying organism inspection in Amelia Island by calling Lindsey Pest Services now.