Custom Solutions. Proven Results. Efficient Service.
When living in a state known for its beach fronts, finding a good lake can be a wonderful thing. Whether you live here in Asbury Lake for the fresh water or another reason, what we do know is that to you—it is home, and every home comes with its fair share of problems. Here at Lindsey Pest Services, we are in the business of dealing with the big problem of pests. From mice to mosquitoes, termites to bed bugs, whatever pest you are dealing with, we have over 60 years of experience and a solution to meet your needs. Want to learn more about our pest control services? Give us a call today.
Home Pest Control In Asbury Lake, FL
Every homeowner has their limit when it comes to pests. For some all it takes is a single fly to drive them crazy; for others, it takes finding several cockroaches dart for cover when a light is turned on before they seek out professional help. Whatever your tolerance for pests is, when you reach it, the professionals here at Lindsey are here to help. We offer 24/7 termite protection, rodent removal, as well as general pest control services to keep everyday nuisances pests such as ants, cockroaches, and centipedes out of your home. To learn more about our pest control options or to schedule a free inspection for your home, contact us today.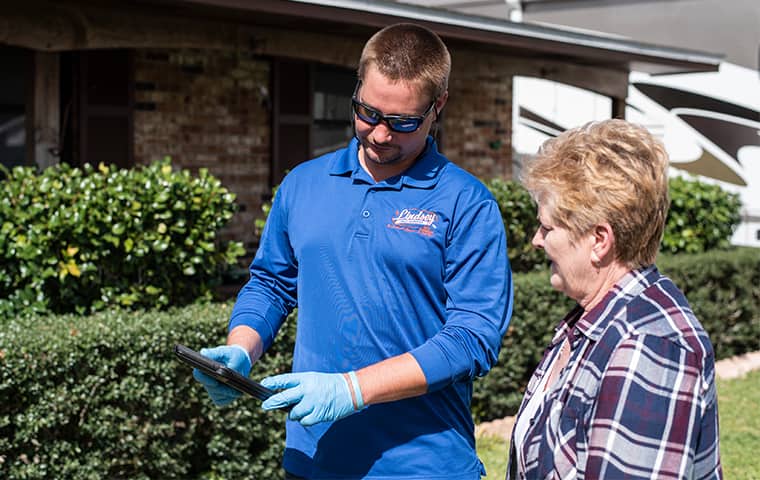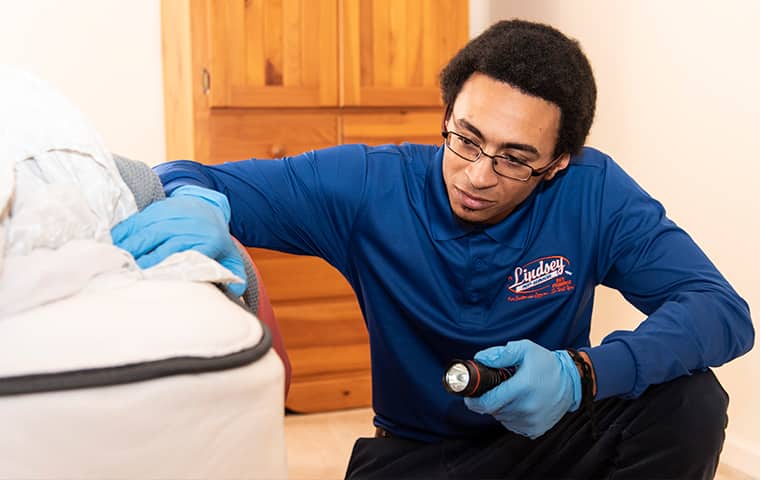 Asbury Lake, FL Homeowners Guide To Avoiding Bed Bugs
There are very few things in life that are as important as sleep. When pests like bed bugs threaten our quality of sleep, help is needed. Here at Lindsey, we understand how vital your rest is as well as how detrimental to sleep that bed bugs can be. For this reason, we offer the following guide to help you avoid bed bugs so you can get the rest you need.
Research what bed bugs look like and what signs they leave behind. Understanding what to look for is the first step in avoiding bed bugs.

Check hotel and motel rooms for bed bugs signs before settling down. If you find anything that raises a warning, consider changing rooms.

When returning home, whether from vacation or even just from the gym, if you have any dirty clothes, wash them immediately to kill any potential bed bugs that are hiding.

When buying used furniture or other used items, check them thoroughly for signs of bed bugs before bringing them home.

Inform your friends and family members who may be coming to visit about bed bugs. The more they know, the less likely they will be to bring bed bugs with them.
If despite your precautions bed bugs still find a way into your home, give us a call here at Lindsey Pest Services. We will make sure you get the treatment necessary to get back to a good night's sleep.
Commercial Pest Control In Asbury Lake, FL
In the professional world image is everything, and when pests get into your business, that image is threatened. Here at Lindsey Pest Services, we are in the business of protecting businesses, and their owners, from the harmful publicity that pests can bring by dealing with them at their source. If you are interested in partnering with a loyal and reliable pest protection provider with over 60 years of experience, consider Lindsey today for your Asbury Lake business. We promise you will not be disappointed.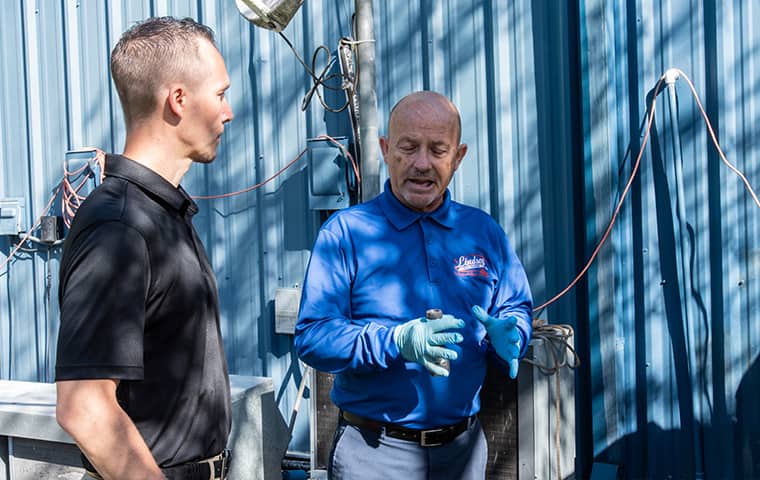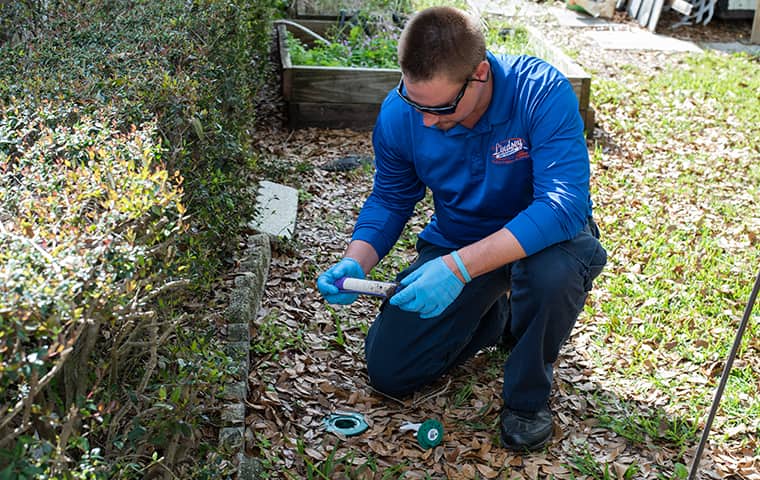 Protect Your Asbury Lake, FL Property From Termites
If you have ever heard about termites, you know they can literally eat you out of house and home. Responsible for over 5 billion dollars in property damages each year, termites are the number one most destructive pest in America, as well as here in Asbury Lake. If this raises concern for you over the safety of your home, Lindsey is here to help. We offer the leading termite prevention services in the industry, and our professionals are on call when you need them. You will find no better fit for your home than the experts here at Lindsey Pest Services. To learn more about how we keep termites away from home or to schedule a free inspection, give us a call today.